The following article contains affiliate links, which means Sex Toy Magazine earns commission from products purchased through links in this post. If you love our work, please consider supporting us by ordering the products of your choice using the links placed in the article.
Founded by Toon Timmermans in 2013, Kiiroo is a Dutch company famous for designing and manufacturing high-tech sex toys. The credo of the company is to revolutionize the way people think about sex and masturbation by providing them with innovative products and services that cater to their exact sexual needs.
In short, Kiiroo wants you to think about masturbation as an experience, not as a dirty deed that you finish in a minute and then regret.
How does Kiiroo achieve this? Well, first off – the best Kiiroo sex toys for men are not simple "pump and dump" toys. Nope. Instead, all of their products sit at the intersection between pleasure and technology. Funnily enough, their Amsterdam office sits right between the legendary red light district and the business area.
Every male masturbator from Kiiroo is a dream for technology freaks. All of their toys are fully VR-compatible, beautifully designed, and interactive. Above all, however, they simply feel good – the folks at Kiiroo know what makes men tick. As such, you can expect pleasure, pleasure, and more pleasure.
So, which Kiiroo toys are worth the purchase, and what to expect from them? In this article, we will take a quick look at the best Kiiroo toys for men and what you can expect from them. So, let's stop wasting time and get to the specifics.
These are the best Kiiroo products for men as chosen by Sex Toy Magazine:
---
• Best Overall – "Kiiroo Keon & Feel Stroker"
• Most Compact – "Kiiroo Pulse Solo Interactive"
• A Budget-Friendly Keon Alternative – "Kiiroo Titan"
• Best Design – "Kiiroo Onyx+"
---
Best Overall – "Kiiroo Keon & Feel Stroker"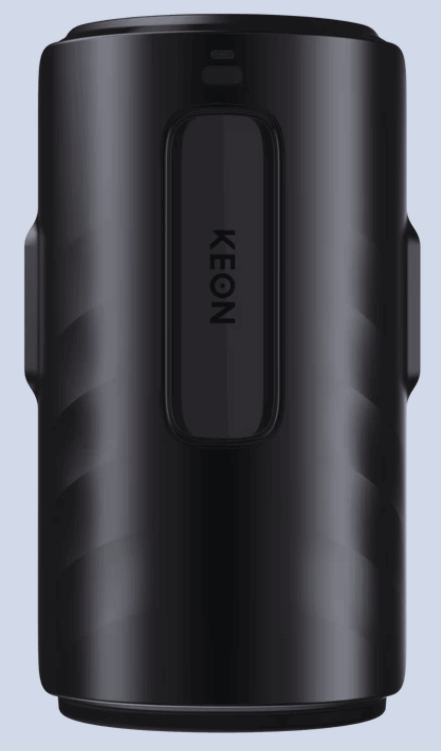 Key features: hands-off toy, fully interactive, max intensity of 230 strokes per minute, fitting for all sizes
Yes, this toy has been discussed to death in the sex toy community, but there is simply no escaping the fact that the Keon is still the "big daddy" of the Kiiroo toys. In the following, let's quickly go over what makes this toy so special.
For one, the interactive aspects of this toy are, in a word, superb. With each passing day, more and more high-end adult VR content is being put out. And Keon is currently one of the best ways of experiencing this content – whether we are talking about interactive webcams, VR clips, or sexual training programs, Keon can handle it all with ease. The toy syncs to everything you see through your VR goggles.
Of course, the feel of the toy itself is the most important aspect. Here, one should go for a bundle with an included Feel Stroker. The inside of the stroker is made of TPE, a material known for its skin-like properties. As such, the material feels exactly like the insides of a woman. How would I describe it? Well, kind of like getting a blowjob from a contracting vagina. Does it make sense? Nope. But this is just how it is.
What's even better, there are different Feel Strokers available and new ones are constantly being released by Kiiroo. Each of these is designed as copies of the vaginas of some of the most famous adult performers in the world. So, if you do decide to get the Keon, make sure to check whether your favorite star is available as a FeelStars stroker. You may just get the chance to experience what the vag of your favorite adult performer feels like.
How about the power? The Keon will give you up to 2 hours of play at a maximum of 230 strokes per minute. For me, this is too much, but I know there are plenty of power freaks out there so…yeah.
Another thing worth mentioning is that the Keon has become the go-to toy for men with larger-than-average penises. I know that pretty much all male masturbators promise to fit any size, but this is not necessarily the case. There are several popular alternatives out there that simply do not fit larger men. This is not an issue with the Keon UNLESS you are packing a Mandingo level c*ck down there.
I could go on and on with the praises here, but I will stop for now – the last thing I will mention is that this toy can be used hands-off. It can do the work for you if you want it to. And I know that for so many of us men, the hands-off orgasm is like a holy grail of sorts. Well, Keon can give that to you.
Most Compact – "Kiiroo Pulse Solo Interactive"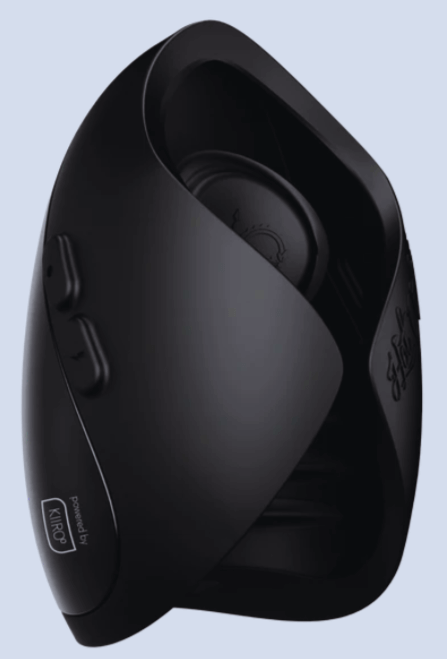 Key features: a travel-friendly toy, unique sensations, easy-to-use
Pulse Solo is like the "little brother" of the Keon and Onyx+, two of the most well-known toys in the Kiiroo lineup. This is not to say that the Pulse Solo is somehow worse than these two – it absolutely isn't. In fact, it has several advantages. Let's examine!
For one, the obvious – price. The Pulse Solo offers you the same VR compatibility as the other Kiiroo toys but at a lesser price. Secondly, the cleaning process is fast and smooth, making it a great quickie toy.
The Pulse Solo is also quite compact and sleek-looking. The type of thing your girlfriends, parents, or other guests would not recognize unless they know the Kiiroo brand.
The sensation offered by Pulse Solo is not a stroking sensation per se. Here, it is the vibration motor that does all the work. Instead of a blowjob, the feel of the Pulse Solo is more like getting a penis massage. It feels like the machine works on the entirety of your penis – from the inside to the outside. Again, not a Shakespeare-level description, but it is the best description of the sensation I could muster.
To sum it up – this is the go-to Kiiroo toy for men who want something a little cheaper and smaller, but still want to know what the Kiiroo experience is all about. It is a little overlooked in the Kiiroo lineup, but unfairly so. A very, very solid toy this one.
A Budget-Friendly Keon Alternative – "Kiiroo Titan"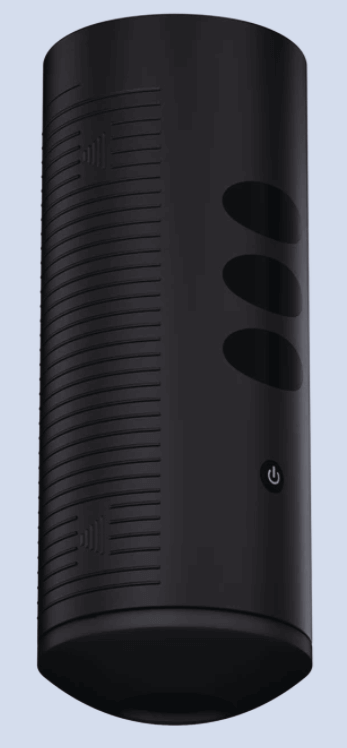 Key features: nine vibrating motors, budget-friendly, touch-sensitive interface
Every Kiiroo toy is measured against the Keon, this is just how it is. So, this is exactly where we will start. First off, Titan is considerably cheaper than the Keon. Yet, all the key features of the Keon are there – namely the VR compatibility, sleek design, and intense vibrations.
The vibrations, by the way, are intense – the up-and-down action is delivered via nine bullet vibrators. Not one, not two, NINE! The sensations feel similar to that delivered by the Keon, but yes…there is a catch. You see, the Titan is a handheld masturbator. This is not a sit-back-and-let-it-go type of affair. For me, this is not a dealbreaker. In fact, I often prefer controlling the action. But still, you need to consider this when you are tempted by the price difference between the Titan and the Keon.
Another thing worth mentioning – the user time. Instead of the hours you get with the Keon, this one will give you about half an hour with a full charge. And, a full charge takes about 3 hours.
Other than the two key aspects I mentioned (hands-on toy, usage time), this toy can easily compete with the Keon. Ultimately, the choice between the Titan and the Keon comes down to your budget and whether a hands-on male masturbator is acceptable to you.
Best Design – "Kiiroo Onyx+"
Key features: easy-to-use, sleek design, travel-friendly toy
To me, Onyx+ remains the most stylish of all the Kiiroo products. For some of you folks, this is probably not an issue, but I personally like my masturbators to look cool. And the Onyx+ does indeed look very cool.
As far as power goes, it is not quite on the level of the Keon. The Onyx+ will give you up to 140 strokes per minute. Not quite on the level of Kiiroo Keon, but still more intense than most of the common alternatives. As far as charging goes, you can expect to get this thing fully charged in about 4 hours. With a full charge, you will get an hour of playtime. Plenty of time to fully immerse yourself in your favorite VR porn clips and games like Dezyred.
Where the Onyx+ truly shines is the usability aspect – it is lightweight, sleek, and the placement of the controls is supreme. Out of all the Kiiroo products, the Onyx+ is by far the most comfortable to learn and use. Working the masturbator is nearly effortless, even if you have previous zero experience with similar products.
All in all, the simplicity and the design of the Onyx+ make it fill a very specific niche very well – as of right now, this is the best travel-friendly male masturbator out there.
---
Finishing Words
As you saw, Kiiroo does not have a massive number of different sex toys for men from various categories. Instead, they have gone all-out on making great male strokers. And, they have succeeded. I see the Keon easily dominating the male stroker world for years to come.
That said, the massive success of Keon has cast a shadow over other Kiiroo toys for men, which is partly what inspired this article. Yes, Keon is still king if you have the budget, but everything else in the Kiiroo lineup is also worth a look. This company simply does not know how to make a bad toy.
With that, I will wrap things up for now. If there is anything I want you dear readers to take from this article, it is this – Keon is the best product Kiiroo has made, but it is not the ONLY stroker worth buying from this company. Good night!