The following article contains affiliate links, which means Sex Toy Magazine earns commission from products purchased through links in this post. If you love our work, please consider supporting us by ordering the products of your choice using the links placed in the article.
Founded by Dan Liu in 2010, Lovense is a Singapore-based sex toy company that offers a wide range of innovative sex toys. Their niche and the pride and joy of the company are long-distance toys. Each toy in their lineup can be controlled via a smartphone app, making it easy for couples to enjoy long-distance intimacy. The aforementioned features have also made Lovense one of the main providers of sex toys for cam girls.
Lovense also has a dedicated online presence. There are online communities where various Lovense users allow their toys to be controlled by virtual strangers. And, believe me, this can be a hell of a rush for someone single.
Not only for single men though – I often let my wife operate the Lovense toys and oh how I love it!
As such, I decided to put together a quick list of some of my all-time favorite Lovense toys. I will also include quick reviews of each product just so you know what you are getting into.
Without further ado, these are the best Lovense toys for men:
• Best Male Masturbator – "Lovense Max 2"
• Best Glans Massager – "Lovense Gush"
• Best Butt Plug – "Lovense Hush 2"
• Best Penis Ring – "Lovense Diamo"
• Best Sex Machine – "Lovense Sex Machine"
Best Male Masturbator – "Lovense Max 2"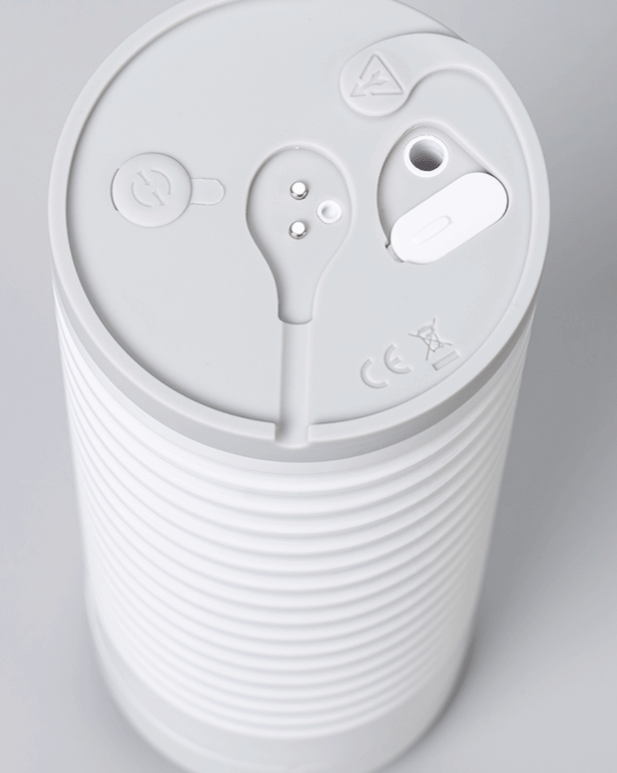 Key advantages: reasonably priced, interchangeable sleeves, VR-connectivity, possibility of customizing the vibration patterns
We kick things off with the legendary Max 2. Here, we have one of the most celebrated blowjob machines/male masturbators on the market. The Max 2 does its thing by mimicking vaginal contractions – the built-in air pump creates a vacuum sensation. It is hard to describe the feeling here, but it is somewhere between receiving a blowjob and feeling vaginal contractions while being inside a vagina.
Now, the Max 2 also comes with multiple sensors and vibration patterns. These can be adjusted via the Lovense app to make the experience more personal. As another perk, you can also sync the Max 2 to your favorite VR porn and let the machine act according to what is going on in the clip.
A night alone with the Max 2, some high-end brandy, and a scene featuring your favorite VR pornstar. Sounds like a good time? It sure is. Oh, and at a price point of under $100, this thing also offers pretty great value for money.
If there are any cons to the Max 2, then I would bring out the bulkiness. It is a slightly large, clunky-looking toy. Luckily, the feel itself more than makes up for it.
Overall though – still one of the best male masturbators on the market.
Best Glans Massager – "Lovense Gush"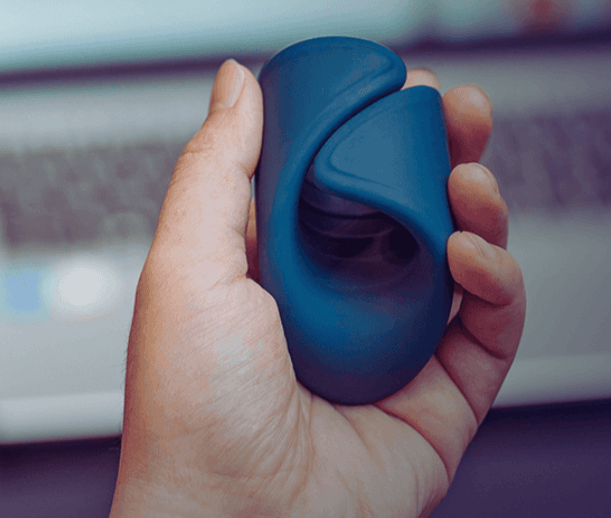 Key features: a unique toy, fits all sizes, compact
With Gush, Lovense shows that the long-distance capability is not the only thing up in its sleeve. The Gush is a very unique product among all male sex toys. It is a glans massager. Now, if you are not a native English speaker, then the glans are the head of the penis. You know – the bulbous, purple thing. But enough about the general talk, let's take a look at the Gush now.
It is a male vibrator that you simply place on top of your penis and then select a suitable vibration intensity from the 10 different selections available in the Lovense app. Since this is Lovense we are talking about, you also have the option to customize the patterns via the app. The Gush is also a completely hands-off toy if you want it to be – it stays in place very well and you can just sit back and enjoy the ride.
That said, for me personally, I find the sensations even better while I am standing up. Oh, and I always shoot a massive load with this one. Too much information, I know. But as most men know, the more excited you are, the bigger the load. This is a massive compliment to the Gush.
Now, how does this thing work for well-endowed men? Simple. The structure of the Gush is quite bendy, reminding me of some of the best-in-class c*ck rings like the Lelo Tor 3.
To sum it up – if you enjoy a tongue or a pair of hands focusing on the head of your penis, then go for this one.
Best Butt Plug – "Lovense Hush 2"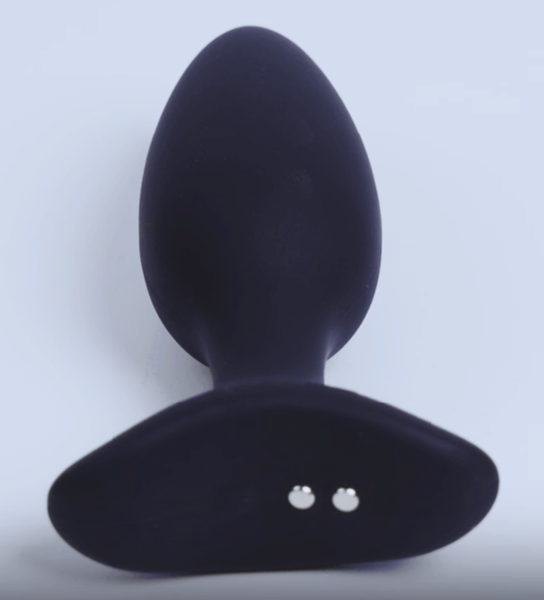 Key features: 4 different sizes available, completely waterproof, suitable for public play, suitable for long-term wear, solid anal toy for beginners and experienced users alike
Next up, we have the Hush 2, a unisex butt plug that Lovense markets as the "world's first app remote control vibrating butt plug"
Now, since I have already spoken about the great long-distance capabilities of Lovense, I will not focus on that part too much. What does one look for in a vibrating butt plug? For me – it comes down to 3 key aspects. Namely the comfort, the feel, and the number of vibration modes on offer. The Hush 2 gets high marks in all of these aspects.
The toy is one of the few vibrating butt plugs that are truly suitable for long-term wear. You CAN easily get away with public wear with this one. It stays in place very well and will not cause any accidents provided that you have done your prep. Even with the more intense settings.
Then there is the feel – speaking as a prostate owner, this one hits exactly the spots I want it to hit. My wife likes the Hush 2 too, but she has some other plugs that she slightly prefers over this one. For me, however, it is a true winner in terms of how it feels.
Lastly, there is a solid number of vibration modes – up to 10 pre-set patterns and 3 steady levels. Plenty of options. This means that you can work with the Hush 2 regardless of whether you are an anal novice or a true connoisseur.\
Best Penis Ring – "Lovense Diamo"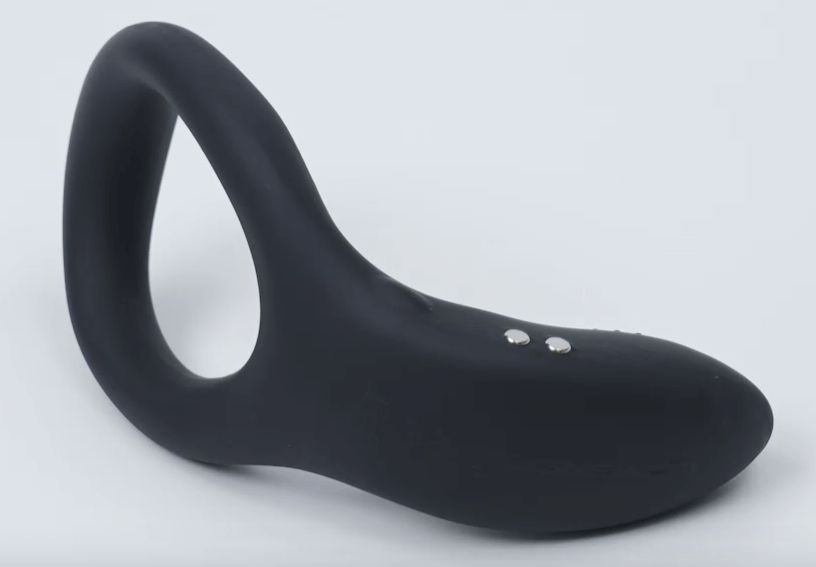 Key features: best penis ring for public wearing, multiple wearing positions, great for couples, unique perineum-oriented sensations
Pretty much every well-known sex toy manufacturer has a c*ck ring in their lineup and Lovense is not an exception.
With the Diamo, we have something rather unique here – it is a penis ring that is meant for public play. It is much quieter than other similar alternatives and the stretchy fit also allows for multiple wearing positions.
As such, you can get away with wearing it in some rather unique situations. Why not twist something over your c*ck for your next night out at the club? Hmm. Maybe not the best idea. How about wearing it for a nice walk in the park? Meanwhile, your partner operates the vibrations from the confines of your home. Well, this could actually be managed. And it is fun – speaking from experience!
In addition to the comfortable fit and the quietness, it is also worth mentioning that the Diamo targets a region rarely hit by other c*ck rings – the perineum. It is a rather unique sensation worth exploring for all males.
As the final advantage, the Diamo is also a solid toy for couples. Wearing it during intercourse will also make things much, much better for an owner of a vagina.
Best Sex Machine – "Lovense Sex Machine"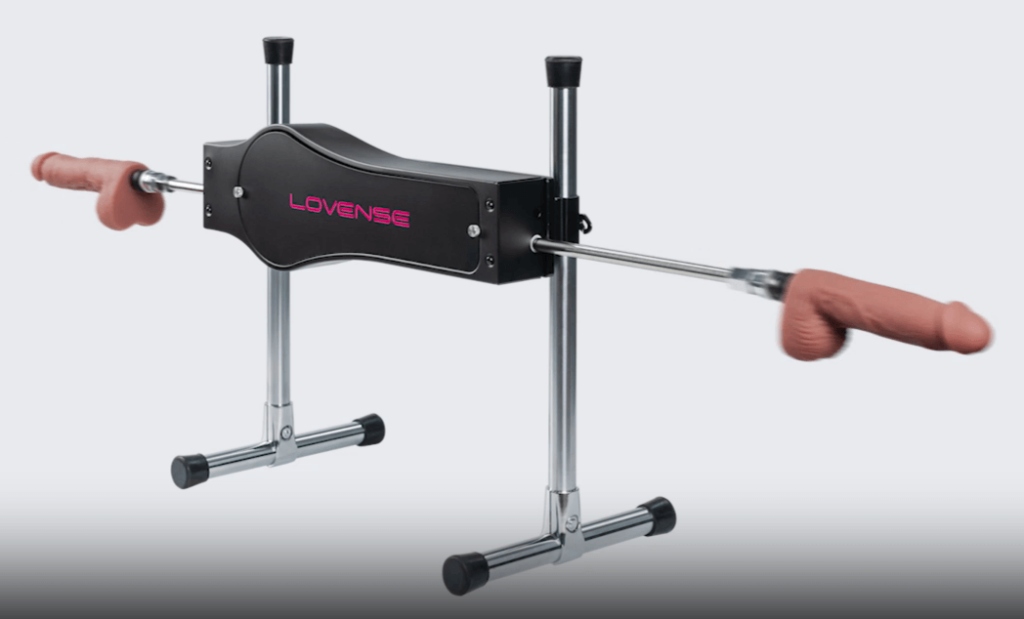 Key features: double-sided sex machine, easy assembly process, cheap when compared to alternatives, suitable for various positions, 2 dildos included in the package
This is one of the more recent products from Lovense and it's a good one. They finally used their knowledge of sex toys and long-distance capabilities to make something truly big – literally.
Now, what are the advantages that the Lovense sex machine has over other alternatives like The Sybian or The Tremor? For one, it is significantly cheaper. And the price is always an important point, regardless of whether we like it or not.
Then there is the customization aspect that Lovense is always known for – you can adjust the machine and it can take you and your partner to multiple different positions. The motor is a stud too. It can give you up to 300 strokes per minute which is pretty damn intense if you ask me.
Is it a whisper-quiet sex machine? Nope, but I still find it much quieter than some of the main competitors. That said, I suspect that people who buy full-sized sex machines do not care that much about the noise anyway. The neighbors might care though, so quietness is always a plus.
Lastly, the double-sided thrusting feature needs a mention. The opportunity for two people to enjoy the machine at once is unique and can make for some rather unique scenes or situations. Shooting homemade p*rn or using it at a swinger's party are just some of the scenes that spring to mind with this one.
What is doing the thrusting though? No worries there – the Lovense sex machine comes with 2 included silicone dildos and 2 Vac-U-Lock adapters.
Endless fun with different types of dildos? You bet!
---
Finishing Words
And with that, it is time to wrap things up. As with most sex toy companies, Lovense has a much wider offering available for women. Luckily, with Lovense, we have a solid quality over quantity type of situation going on. Each of the best Lovense toys mentioned above is genuinely worth exploring for sex toy enthusiasts. Lovense just does things differently. And I, for one, am always excited whenever they decide to release a new toy.
So, happy exploring, and good night!