The following article contains affiliate links, which means Sex Toy Magazine earns commission from products purchased through links in this post. If you love our work, please consider supporting us by ordering the products of your choice using the links placed in the article.
The cliche that sex dolls are for losers is finally dying out in 2021. Just take a look at some of the best sex dolls available. Some of the stuff out there is truly mindblowing, and I will happily be talking about all my favorites on this site.
Today, we will be looking at the best big-breast sex doll torsos. Torsos cause a lot of debate in the community. Some find them completely redundant, others swear by them. As I began my journey as a collector, I hesitated to spend money on torsos at first. After all, I could use a Fleshlight. And, if I want an even more immersive experience, I can go for a full-sized doll.
I still gave sex doll torsos a chance…and here I am 10 years later, a proud believer in the worth of sex doll torsos. A well-done torso can be just as great as a full-sized doll. There are even some advantages. For one, torsos are cheaper. A lot cheaper. Secondly, they are easier to move around. Third, they tend to support a larger variety of positions. The last part is especially important for all you Kama Sutra fanatics out there. Your full-sized doll might not handle all the positions, but the sex doll torsos will! Just something to think about when considering buying a sex doll.
Hopefully, this introduction was enough to make you see that sex doll torsos are not merely the demo versions of full-sized dolls. Without further ado, these are the best sex doll torsos with big breasts:
Best Overall – "Britney: Tantaly Torso Sex Doll"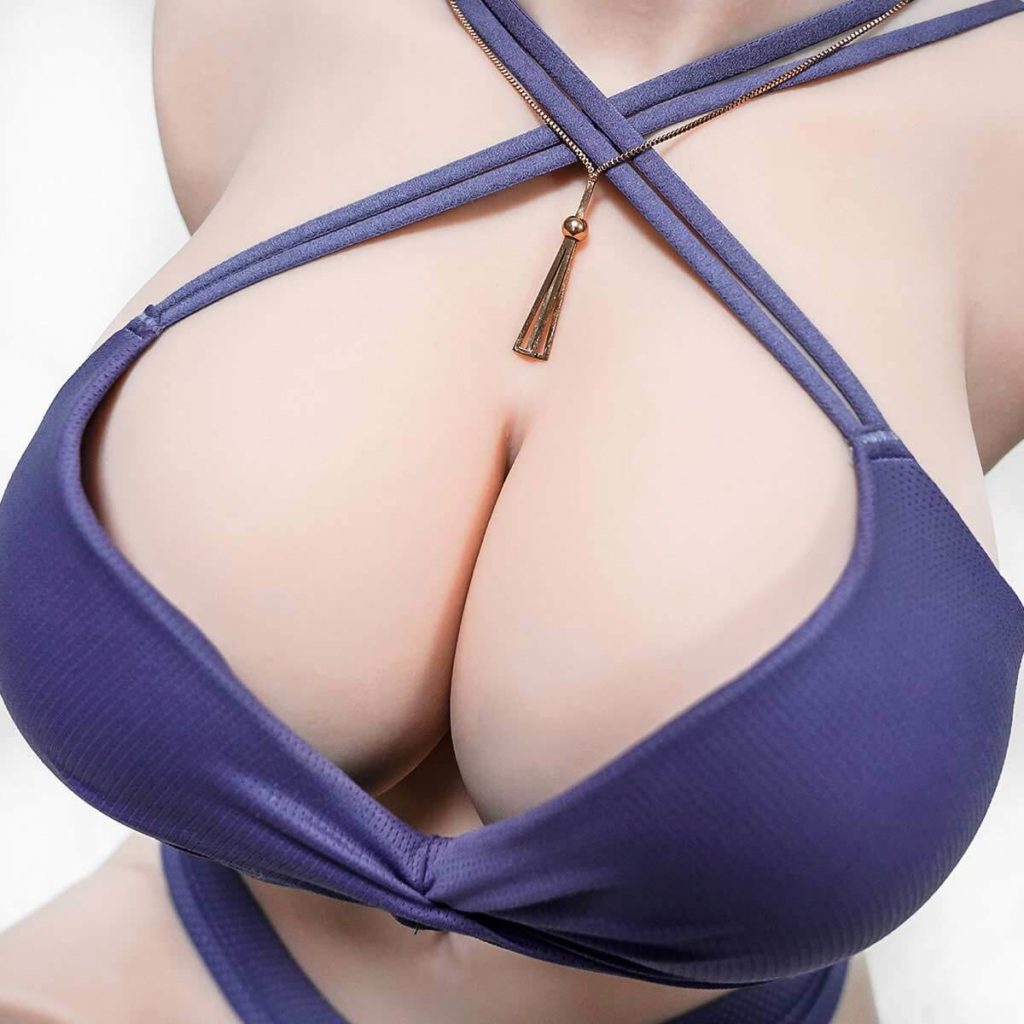 Check price on Tantaly
If this is your first-ever torso, this experience will ruin you. Britney is a true rockstar of sex doll torsos. The doll was designed according to the feedback of the Tantaly customers. The result? Their best-selling product to date.
When you are only just getting into f*cking sex doll torsos, there are a few things I would look out for. First, looking at your first sex doll torso might freak you out a bit. So, you want as immersive of an experience as possible. For that, make sure that the material is premium. Tiny details such as the texture of the skin will make or break the experience.
Britney consists of medical-grade TPE material (body-safe), and her breasts are made of medical-grade silicone. Rest assured that these materials will make sex with her very realistic. Since today's focus is on torsos with an impressive bust, let's discuss her t*ts. If you have ever had sex with someone owning F-cups, you know the drill. The slight heaviness, the softness, that bounce as you hit it from behind! When you purchase a sex doll torso, you want this experience to be replicated perfectly. Here, it is. After unpacking, I went straight to some mammary action. I got off in 2 minutes. Yeah, her t*ts were that good and realistic.
Obviously, the torso also comes with anal and vaginal capabilities, which are equally well done. Just the right amount of tightness in both holes. One last thing. Make sure not to forget your real-life partner while destroying Britney!
Most Durable Torso – "Aurora: Full Size Doggy Style Torso Sex Doll"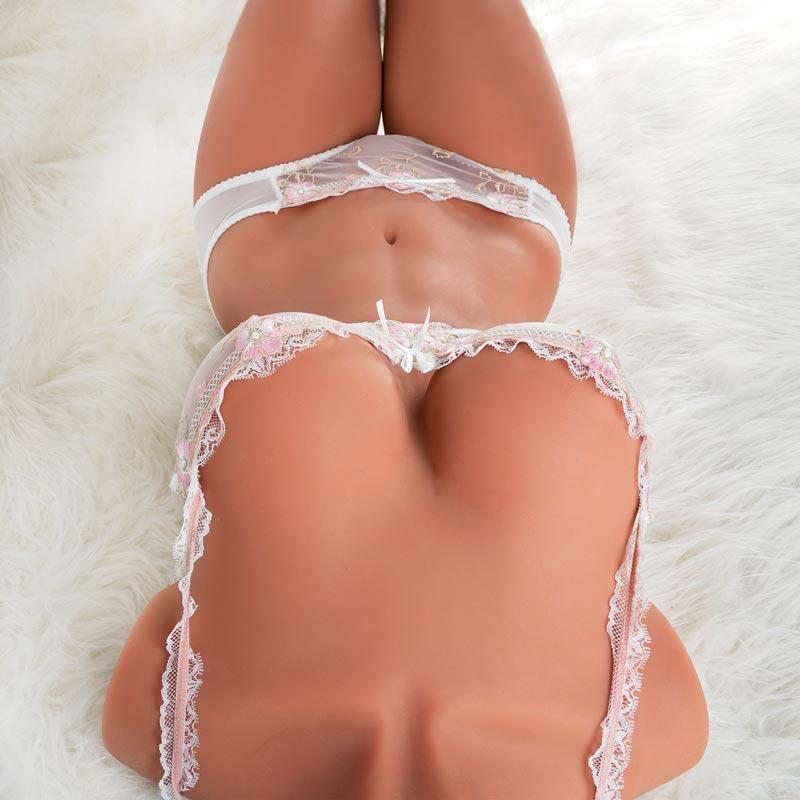 Check price on Tantaly
When compared to Britney, Aurora's t*ts feel a bit less natural. Not the feel, not the material, everything is ideal in that department. What I meant was that the knockers on Aurora look like a perfectly done t*t-job. You know those strippers with perfectly round and bouncy fake breasts? Yeah, this is what you will get with Aurora.
As the name suggests, this sex doll torso is ideal for some doggy-style action. Of all the torsos on this list, this babe has the lengthiest limbs. So, you can caress those thighs while you are hitting her from behind. Feel like going a bit rough? No problem. The metal skeleton that supports the torso is very well crafted, making it one of the most durable sex doll torsos currently available. These "bones" are not only durable, but the structure also moves easily. So, whatever position you are into, Aurora can make it happen.
Like all the best sex doll torsos, Aurora comes with both anal and vaginal capabilities. Playing with t*ts is cool and all, but when it comes down to it, the quality of the penetration is what determines whether a sex doll is worth it. You want something at least as high in quality as an elite-Fleshlight. And, Aurora's two holes feel exactly as good as those of great Fleshlights.
Best Mini Torso – "Scarlett: Mini Sex Doll"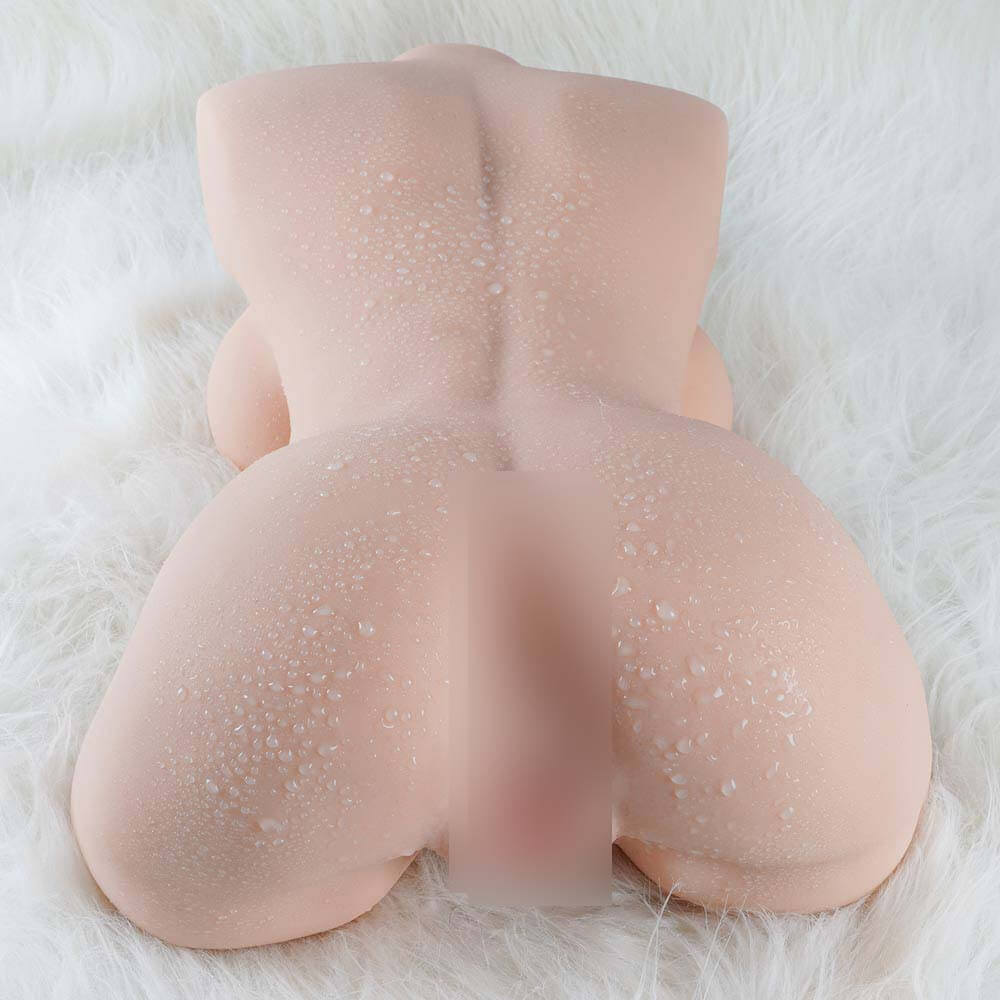 Check price on Tantaly
The best sex doll torsos work on many levels. For one, they are way more convenient to move around than full-sized dolls, yet they come with all the perks of a full doll. Scarlett is the ideal example of a compact sex doll torso. At only 15.14lb, Scarlett can even become your travel companion. All of the sudden, those business trips don't seem so bad, don't they?
As with all the torsos on this list, the t*ts are the showstoppers here. Natural-looking, juicy, and bouncy. Once again, the details are handled exceptionally well. Everything down to the areola looks legit, so expect to be amazed. Especially if you have no prior experiences with sex doll torsos.
The holes of the doll fit the petite frame very well. I have spent countless hours of alone time with her tight *sshole and vagina. The *sshole of Scarlett, by the way, deserves a special shout-out. That tight fit is great. Even with a generous amount of lube, the tightness of her opening is something else. A note of caution, though. If you have never experienced anal before, this stimulation will make you an addict.
Best for Doggystyle – "85cm (2ft9′) Curvy Sex Doll Torso"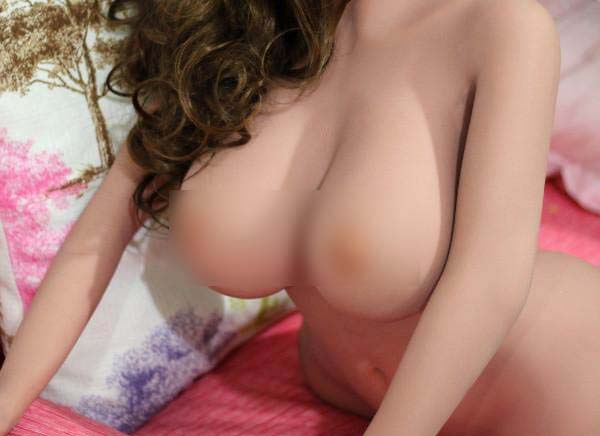 Check price on Sexy Real Sex Dolls
While this article is focused on torsos with big breasts, I just had to include one for the ass men in here as well. This torso from WM Dolls has an ass as awesome as her t*ts. It is meaty, it is big, and it wobbles exactly as it should. So, every time I feel like living out my fantasy of hitting a big ass from behind, this is my go-to torso.
Of course, the D-cup b**bs are also worth a mention. This is a big breast edition after all. To be honest, I wasn't that big of a fan of her breast-to-waist ratio at first. It seemed unnatural and even a bit freaky. But, the analyzing part of my brain turned right off as the action started. The wiggle of her T&A made this torso one of my instant favorites.
Oh, one other thing. This torso comes with a head that you can customize as you complete the order. So, feel free to choose the head most appealing for you. My choice was the sultry brunette depicted in the picture below. Sex doll torsos are all about immersion, as I have said several times before. And, the head is immensely helpful in creating just the right amount of immersion. Just make sure not to fall in love with this doll!
Torso with the Biggest Breasts – "84cm (2ft9′) BBW Sex Doll Torso with Big Boobs: Dennis"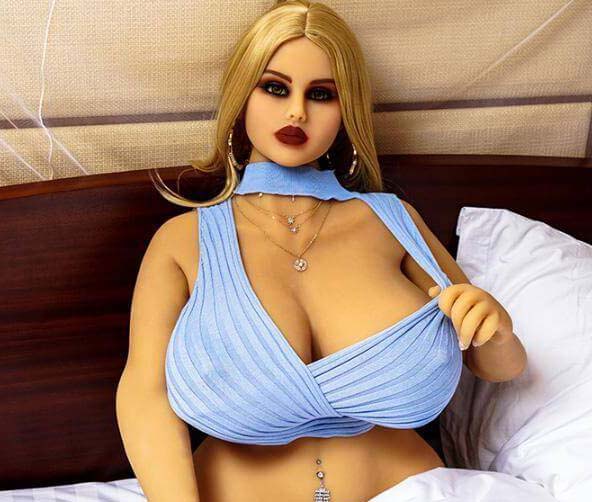 Check price on Sexy Real Sex Dolls
Time to get serious now. Admittedly, this is not my personal favorite torso of the bunch. But, our list of best sex doll torsos with big breasts wouldn't be complete without Dennis. Just look at those absolutely massive t*ts! This is a torso for the true connoisseur of b**bs. If your list of kinks includes motorboating, this sex doll torso will be heaven for you. You can, literally, bury your face (or your member) in between those jugs.
The magnificent bust of Dennis shows just how realistic a premium sex doll torso can be. Try dressing her up in a sports bra and see for yourself. Remember that time you saw an impressive bust flop around in a sports bra? This image can be perfectly replicated with Dennis.
Still, there are a few cons. At 77.1lbs, this torso leans on the heavier side (as expected with knockers like this), which means that it is not an ideal choice if you are planning on moving her around a lot. However, if you are into some mythologically big t*ts, then this torso is an easy pick. I also love that like the previous torso on our list, Dennis comes with an included customizable head. So, whether you are into oral, anal, or vaginal action, this torso will make stuff happen for you.
Best Hentai Torso – "72cm (2ft4′) Sexy Torso Love Doll with Big Boobs – Marianne"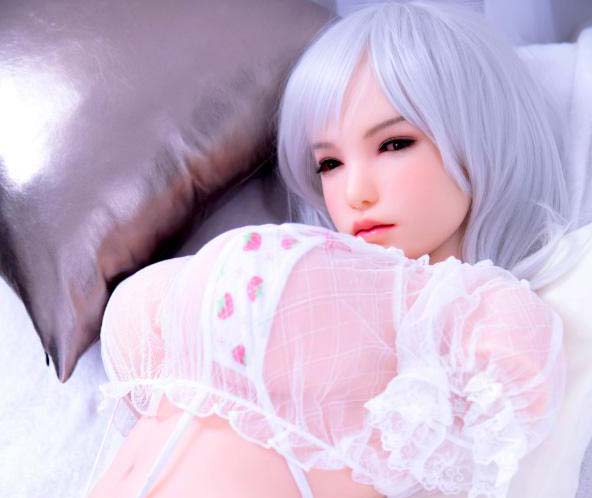 Check price on Sexy Real Sex Dolls
We have torsos that fit with all sorts of kinks in this list. It is only natural that we will have something for lovers of Hentai as well. Enter Marianne, a sex doll torso with a beautiful Asian face, pale skin, and of course, gigantic t*ts. This doll is made by Sino Dolls, a Chinese company famous for its selection of Asian dolls.
Sino Dolls also offers torsos. And, in my opinion, this model is their masterpiece. Everything is done well here. From the shade of the skin to the color of the hair, they really captured the feel of what it would be like to f*ck a hentai girl Her pink p*ssy and nipples contrast so well with her almost gothic-like paleness. Add to that the humongous bust and ass. And, we have a winner! At least when it comes to Asian-influenced sex doll torsos.
In a nutshell, if you love good hentai and a heavy pair of t*ts, you can't go wrong with this sex doll torso.