The following article contains affiliate links, which means Sex Toy Magazine earns commission from products purchased through links in this post. If you love our work, please consider supporting us by ordering the products of your choice using the links placed in the article.
These days, it is not enough for an adult content creator to have a hot body, a beautiful face, and good recording gear. Hell, even going for a very niche audience can go wrong if you do not play your cards right. All the stars must align if you truly want to make money. And, one good way to make these pesky little stars align is to take a good look at your sex toy inventory.
Many cam girls use sex toys, sure. But many of them also choose their toys completely randomly. They pick products that they do not enjoy, and the result will show on camera. The audience can usually tell whether you are having a good time or not.
If your content is a chore to you, it will show – as a result, your customer will not be returning. You will also not be getting any repeat business. And, as any successful content creator will tell you, it is the regulars that bring in the big dollars.
Now, I am not an adult content creator myself. But, I have seen a lot of content – from OnlyFans all the way to Chaturbate, I have been there. I am also an expert on sex toys and know what works and what does not.
Thus, I decided to help a girl out and compile a list of the best sex toys for cam girls. Now, while this article is aimed at cam girls, these toys work just as well if you are not dealing with the streaming format.
For instance, let's say that you have an OnlyFans account and you only work with public and private images – the toys on this list will work just as well.
Whew, writing this introduction almost made me want to seek out some of my favorite cam girls and see what they are up to. Maybe later! For now, let's get to work.
Before we proceed to our list of toys, let's also answer some of the most commonly asked questions about cam girls and the sex toys they use.
How to choose a sex toy for camming?
Take this with a grain of salt, because I have never been a cam girl. However, I have watched a lot of cam girl content and I have seen what makes a livestream successful. A cam girl who has a well-paying, reliable following enjoys herself. Yes, it is that simple. Forget about what your competitor uses, forget about what you think your audience wants…instead, focus on using toys that YOU would use and enjoy anyway. People want to see you get lost in the moment and come. They do not view your streams for sex toys.
Why should cam girls use sex toys?
Well, just look at the previous question and answer. You want to feel good on camera, and sex toys are a superb way of exploring your body and finding out what exactly you like. As a plus, there is the aesthetic aspect – some sex toys (like glass dildos) simply look gorgeous on camera.
Can I be a successful cam girl without using any sex toys?
Sure. No one really knows what makes a live tick. You can become insanely successful without using any sex toys. Hell, some cam girls do not even show nudity and still make a lot of money.
At the risk of sounding like a broken record – if you are not camera-shy and manage to show your genuine sexuality on camera, then you will eventually succeed. This is also why I recommend using sex toys. They are there to make YOU feel good. They are NOT there for your audience. With that said, I think we are due for a start.
These are the best sex toys for cam girls:
• Best Wand Vibrator – "Domi 2″ by Lovense
• Best Vibrating Butt Plug – "Hush 2″ by Lovense
• Best Panty Vibrator – "Ferri" by Lovense
• Best Dual Stimulation Vibrator – "LELO Ida Wave"
• Best Glass Dildo – "Textured Sensual Glass Dildo" by Lovehoney
• Best Sex Machine – "The Tremor"
• Best G Spot Vibrator – "Triple Tickler" by Lovehoney
Best Wand Vibrator – "Domi 2″ by Lovense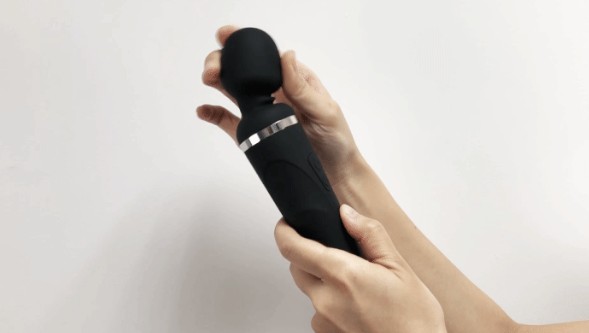 Check price at Lovense
I can tell you right away that there are going to be a lot of Lovense products on this list. Not only is it one of the best sex toy companies around, but they are also among the few who tailor its products for the specific needs of adult streamers.
First up, we have the Domi 2 wand. It is a Bluetooth-controlled wand vibrator released in 2020 as the improved version of the OG Domi wand.
So, what exactly do we have here? For one, this vibe offers A LOT of different vibration modes – you have up to 10 patterns of various intensities. The lowest feels like a quiet, erotic rumble that slowly builds up tour climax. The more intense patterns…well, let's just say that they are not for the faint of heart.
The Domi 2 is also very good in the technical department – whether you are using it as a long-distance or short-distance toy, the Bluetooth connectivity is always stable. Here, you can see that Lovense thinks about the needs of cam girls. You do not need to worry about the toy disconnecting in the middle of the stream and leaving you in an awkward situation.
Any more perks? Sure, this thing can be synced to music and activated via sound. So, you can put out some rather interesting content using the Domi 2 – something that viewers will gladly watch (and pay for!)
One last thing, the Domi 2 is beautiful – black, sleek, and erotic. So, no flaws in the looks department as well. All in all, easily one of the best wands on the market and also one of the best choices for cam girls who are just beginning to use sex toys in their content.
Best Vibrating Butt Plug – "Hush 2″ by Lovense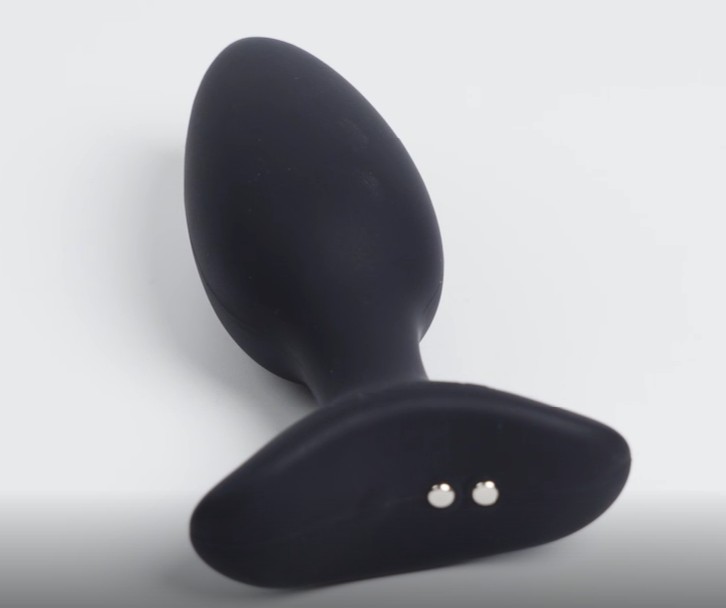 Check price at Lovense
Marketed as the first app-controlled vibrating butt plug in the world, the Hush 2 is a toy that can add a lot of intensity to your cam session.
Many girls are automatically put off by the idea of any kind of butt stuff on camera. I understand, but if you have given the idea of butt plugs even the slightest thought, then Hush 2 is a superb place to start.
For one, these plugs come in 4 different sizes. You can easily choose the smallest one and just try it off-camera and gain some confidence with these types of toys.
Hush 2 is also completely waterproof and has a very sleek design. Again, two features that make the toy a great specimen for a beginner.
If you are going to use Hush 2 on camera, then my suggestion would be to keep it as your little secret for the first part of the stream. Keep the enjoyment to yourself first! As things get more heated and the customers start to engage with you, reveal the plug as a sort of twist in the plot.
Once you reveal the plug, you can also start turning up the intensity according to the requests of your customers.
All in all, Hush 2 is a solid, solid idea for cam girls who want to use something a little more unique in their streams.
Best Panty Vibrator – "Ferri" by Lovense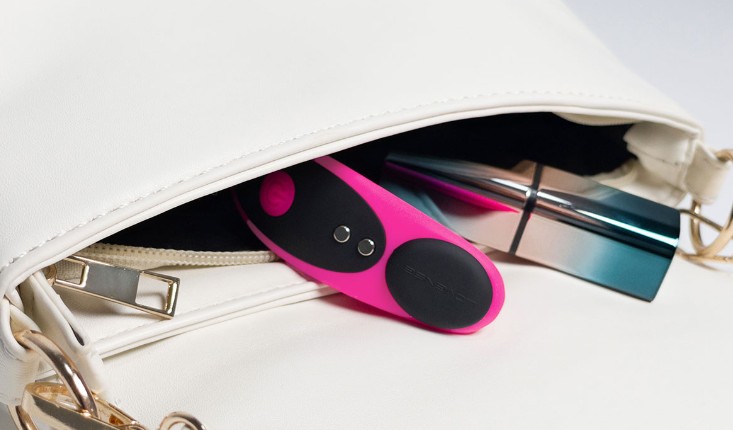 Check price at Lovense
I told you that we are going to have A LOT of Lovense in this list! Next up, we have Ferri – an app-controlled panty vibrator.
In theory, Ferri is meant to be worn in public as a little secret between you and your partner. It is super small (2.39 inches in length, 1 inch in width) and quiet, yet the stimulation offered is otherworldly. This thing can easily compete with the best clitoral vibrators available.
Up to 10 patterns are available. And, as with most Lovense toys, the patterns go from a little rumble to something very, very intense. However you like to be stimulated, you are bound to find a pattern that suits the specific tastes of your little bean. Oh, and even in the most intense setting, this thing remains quiet as a whisper in the night.
Now, why would I recommend it as a toy for cam girls? Simple. Just like the Hush 2, this thing works as a splendid teaser. You can keep your panties on, slip the Ferri in, and enjoy the ride. You can work yourself to orgasm without taking your clothes off.
Yes, you can provide content that is super erotic and intense, yet you can avoid complete nudity if you do not want to go that far. And, best believe that your viewers will absolutely adore this kind of tease.
Best Dual Stimulation Vibrator – "LELO Ida Wave"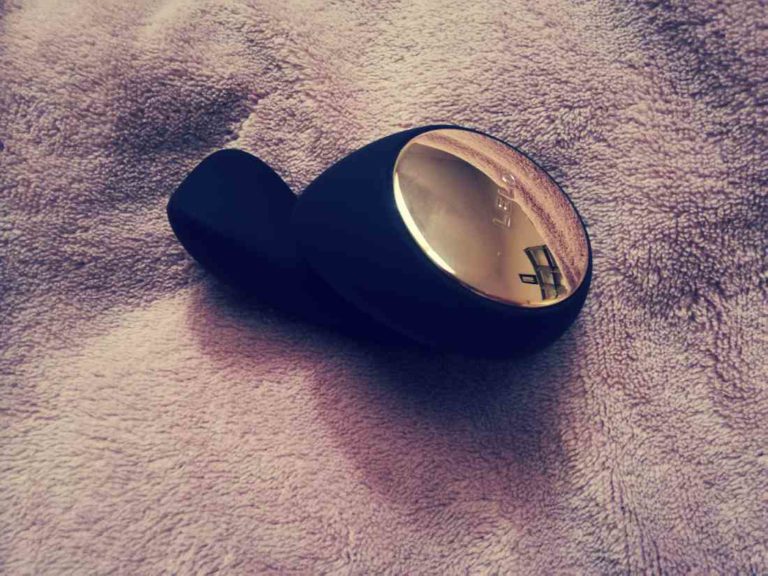 Check price at LELO
Next up, we have LELO Ida Wave – a dual stimulator from the ever-so-wonderful LELO. It is one of the newest female toys from their line-up and it is also shaping up to be one of their best. I have owned and tested this toy for a few months now and I am still loving every aspect of it.
So, what exactly do we have here? The IDA Wave is a toy that stimulates two areas at once – the G-spot and the clitoris. You have an insertable part that goes in and massages your G-spot while the flatter part of the toy rests on your clit. Both parts of the toy also have separate motors that are specifically designed to complement the areas that they are working with.
And, what can I say – it just works! They market this toy as the ultimate celebration of the female orgasm, and this is exactly what the IDA Wave is.
Now, using a dual stimulator on camera may seem a little intimidating for some. Normally, I would agree, but this toy is just so darn friendly to the female body. As I already said – it just works! This thing is a little orgasm whisperer!
In addition to effectiveness, you also have additional cam-friendly perks such as the luxuriously erotic look, Bluetooth connectivity, and an easy-to-use app.
I also gave this toy a detailed review a while back so have a look at our full LELO IDA Wave review if you are interested.
Best Glass Dildo – "Textured Sensual Glass Dildo" by Lovehoney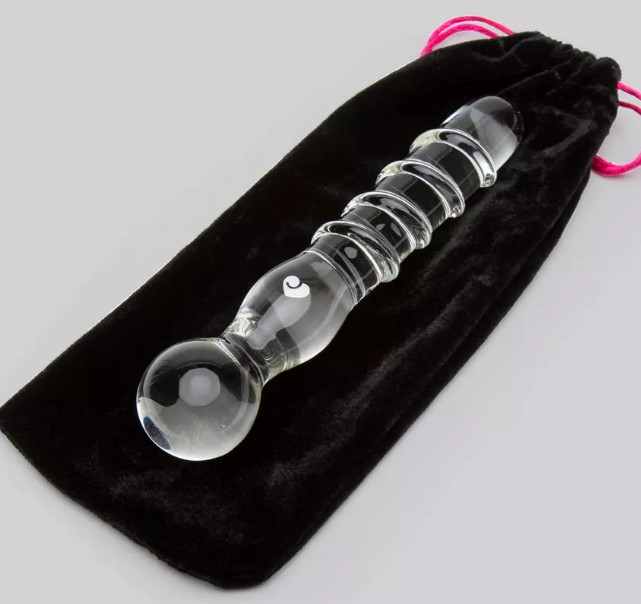 Check price at Lovehoney
You do not have to spend a lot to make your cam shows have that extra spark. A simple, well-designed, and beautiful dildo can do the trick just as well as a high-end toy from LELO or Lovense.
This glass dildo from Lovehoney will not cost over $50, yet it looks like a genuine art piece from a museum of erotica.
Glass dildos have been around for a while, yet they are still not that popular. This is your chance to give your streams that extra edge.
The stiffness of the glass, the textures on the shaft, and the sculpted head of this glass dildo…every inch of this masterpiece feels like a dream.
Oh, and one more tip – try cooling or heating this dildo in water. Glass dildos are superb for experimenting with temperatures. Yet again, you have something unique to try on camera. You will probably love it, and so will your viewers.
Best Sex Machine – "The Tremor"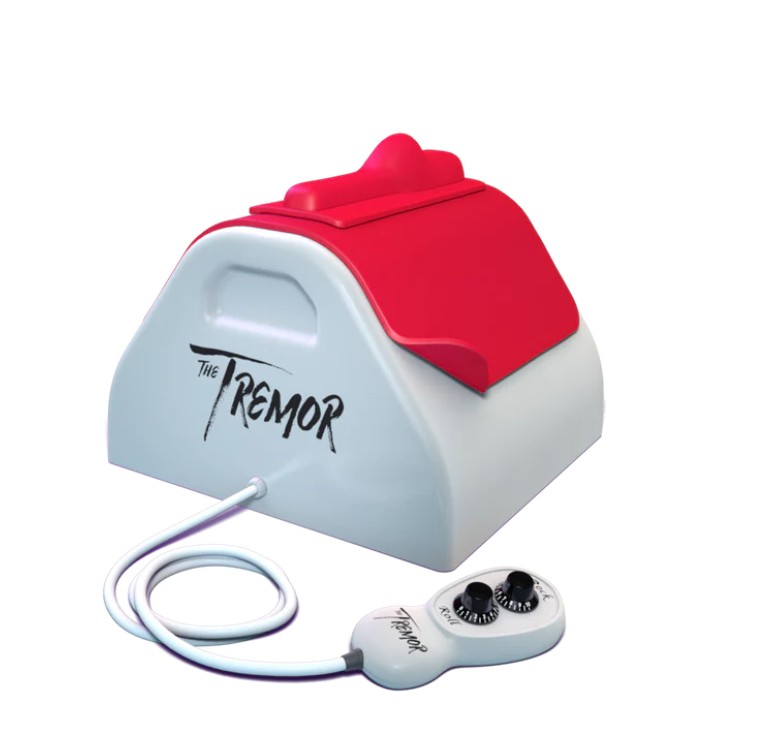 Check price at The Tremor
Now we are getting serious! I would not recommend getting a sex machine for cam girls who are only starting. It is just too big of an investment and there are other sex toys that you can use for spicing up your streams and building up an audience.
However, for someone who already has built a following, a sex machine can easily take things to the next level.
So, what exactly are we looking at here? The Tremor is a sex machine that you sit on – as you enjoy the ride, the two separate motors (one for vibration, one for rotation) work their magic and take you to a heavenly orgasm. The speeds and rotations of the machine can be controlled via a digital single-hand remote,
In addition, the attachments of the toy are filled with small nubs to make the entire experience even more pleasurable.
If The Tremor is something that tickles your fancy, then feel free to also read our full review of The Tremor. This post should give you a solid idea of whether this bad boy would be suitable for your streams or not.
In a nutshell – The Tremor, The Sybian, and The Motorbunny…this is the current holy trifecta of sex machines. The Tremor is the cheapest one of them all, yet the machine does not suffer in performance when compared to the alternatives.
For an experienced cam girl, riding The Tremor could be one of the boldest statements you can make.
Best G Spot Vibrator – "Triple Tickler" by Lovehoney
Check price at Lovehoney
From something very intense and expensive, we go down to a product that is much more simple.
The Triple Tickler is a vibrating dildo – a simple vibrating dildo, yet it is one of the best-designed toys in the entire Lovehoney dildo line-up.
For starters, I love how those balls at the bottom add an entirely different sensation to the mix. The cutesy little balls just feel amazing on the clit as they vibrate.
Secondly, these veins and the heads of this dildo are divine. I have gone through a lot of dildos during my lifetime. And, trust me when I say that every little curve on the dildo matters.
A vein here and there can be the difference between something "meh" and a shaky-knees orgasm.
This babe is also fully submersible so if you stream from the shower or a bathtub (not a bad content idea to be honest) then this dildo can be a great companion.
All in all, there are no bells and whistles here. This is just a superbly designed, body-friendly dildo that is a great sex toy for both new cam girls and veterans.
---
Looks like we have reached the end of the line. Hopefully, I gave cam girls some inspiration for taking things to the next level. I wish you a lot of luck, lots of customers, and a lot or orgasms!