The following article contains affiliate links, which means Sex Toy Magazine earns commission from products purchased through links in this post. If you love our work, please consider supporting us by ordering the products of your choice using the links placed in the article.
Concepts like VR and AI are slowly but surely integrating themselves into nearly all aspects of our lives. It is no wonder, then, that sex toys are affected too – many modern male masturbators are completely VR-compatible and allow their users to experience their favorite stars and scenes in a more immersive way than ever before.
That said, not all VR sex toys are created equal. It is not easy to put together something that is user-friendly, fitting for all sizes, and also affordable to the average person. As such, I decided to put together a list of the best VR sex toys. As always, I will also be including quick reviews and key features of each product so you can choose the one most fitting to your…ermm..goals?
It goes without saying that you will also need a headset to get the full VR experience. I must admit, I am not much of a tech buff outside of sex toys. Because of this, I do not want to get all smarty-pants on which VR headsets you should use.
If you are completely new to VR and just want to use it, get a cheap and simple headset. If you want to use your headset for gaming too then consider investing more. I have enjoyed adult content on a simple thirty-dollar Kiiroo headset for watching adult VR content paired with Kiiroo toys and it was more than enough to have a very immersive experience.
Now, before we jump into our list of products, let's answer some of the key questions related to VR sex toys:
How do VR sex toys work?
VR sex toys work by offering stimulation that is directly synchronized to what is happening in VR sex scenes or VR adult games like Dezyred. An example – you watch someone offering you a blowjob via your VR goggles and the toy strokes you exactly in the rhythm of the star. As such, VR sex toys are similar to things like sex dolls – they are the firm favorites of men who value immersion in the products they buy and use.
How much do VR sex toys cost?
It will depend on the concrete toy in question. However, people generally tend to overestimate the cost of these types of toys. Generally speaking, they sit in the mid-tier when it comes to pricing. Not as cheap as some starter toys, but nowhere near the cost of stuff like high-end sex dolls. Lovense Max 2 is currently the cheapest VR sex toy available at about $100. A review of this toy is also featured in this article so feel free to scroll down for some more information on this concrete product.
Where to find quality adult VR content?
You will find some solid free clips from the usual suspects such as PornHub. However, when it comes to VR, I would say that paying for porn is worth it. When it comes to content, VR Bangers is currently the best service out there with a constant influx of new scenes that feature some of the best performers in the industry.
• Best Overall – "Kiiroo Keon"
• A Cheaper Keon Alternative – "Kiiroo Onyx+"
• Best Budget VR Sex Toy – "Lovense Max 2"
• The Most Advanced VR Sex Toy – "LELO F1SV2"
---
Best Overall – "Kiiroo Keon"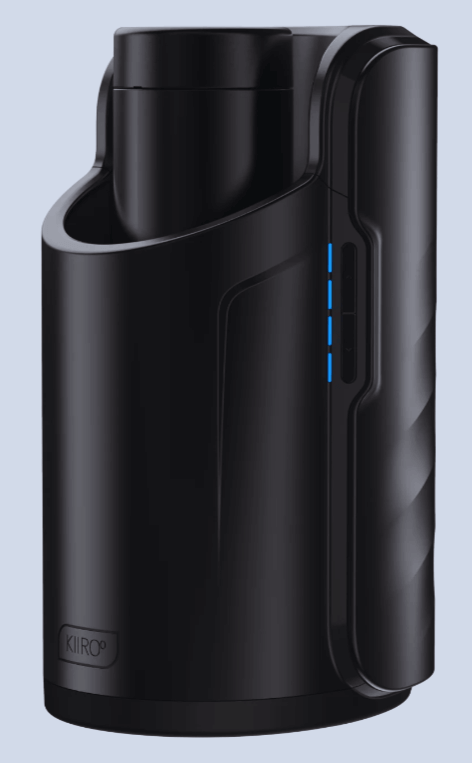 Key features: long user time, maximum speed of 230 strokes per minute, great for stamina training, suitable for larger-than-average penises, possibility of making non-interactive content VR-compatible
With the Kiiroo Keon, we have yet another heavyweight when it comes to the best VR sex toys. This company has been putting out high-end sex toys since 2013. During this time, they have successfully established themselves as one of the most reliable providers of interactive sex toys.
What makes the Keon stand out as one of the best Kiiroo toys for men? Let's start with the intensity – Keon will give you 230 strokes per minute at its fastest. At this sort of speed, this machine can make me blow in no more than 30 seconds if I am feeling particularly horny.
That said, it is not the sheer intensity that makes the Keon special. Instead, I want to emphasize just how well done the interactive aspect is done here. This is VR-compatibility at its finest. You see, Kiiroo offers a subscription service called FeelMe AI – this service allows you to turn any type of online adult content into something interactive.
Yes, this is not a particularly groundbreaking idea, but FeelMe AI and Kiiroo have done it to near perfection. It is not difficult matching your masturbators to content offered by modern platforms such as VR Bangers. However, the story is something else entirely when you want to experience the masturbator to something that was NOT shot with interactivity in mind.
Well, the FeelMe Ai and the Keon have delivered something that can handle everything. Yup, even retro stuff. Chasey Lain anyone? Rocki Roads? The Pamela Anderson and Tommy Lee tape? This is the stuff I jerked off to when porn was not that easy to come by. And, this toy allows me to experience some of my old favorites in a completely new way. Splendid, splendid stuff.
Lastly, a shout out to the design team of Kiiroo. With the Keon, we finally have something for men with big, girthy c*cks. I know that pretty much every male masturbator is marketed as "suitable for all sizes." But well, as any owner of a tree trunk will tell you, this is simply not true. There are plenty of cheap masturbators out there that simply do not accommodate large men. The Keon is not one of these toys – in fact, it has become the go-to suggestion for girthier men.
A Cheaper Keon Alternative – "Kiiroo Onyx+"

Key features: more compact than the Keon, a unique feel similar to receiving a blowjob, 140 strokes per minute at maximum speed
Allow me to smoothly transition from one Kiiroo toy to the next one. The so-called little brother of Keon, the Kiiroo Onyx+.
At first glance, there is not that much to separate the two Kiiroo toys – both are completely interactive, well-designed, and also offer intense stimulation. So, where IS the difference? Well, for one, the Onyx+ is a tad bit smaller. It weighs in at about 1kg/2lbs which makes it more travel-friendly than the Keon. We all know how lonely traveling can be and the Onyx+ may just be the thing to give a little spark to those annoying business trips.
With the smaller size, you will lose a bit in the power department. 140 strokes per minute is the maximum this can give you. Still intense and fast, but nothing compared to the powerhouses like the Kiiroo Keon or the LELO F1SV2.
This is not necessarily a bad thing though – on the slower and less intense patterns, the feel of the Onyx+ is similar to receiving an awesome blowjob. Just cover your member with a good amount of lube, watch a fellatio scene with one of your favorite VR pornstars and you are in for a ride!
In fact, the sensations from this toy were so similar to a grade-A blowjob that I ended up choosing the Onyx+ as one of my top blowjob machines a while back.
In a nutshell – the Onyx+ is like the lesser-known partner in crime of the Keon. It does its job just as well but is often overlooked in favor of the superstar sex toy that the Keon is.
Best Budget VR Sex Toy – "Lovense Max 2"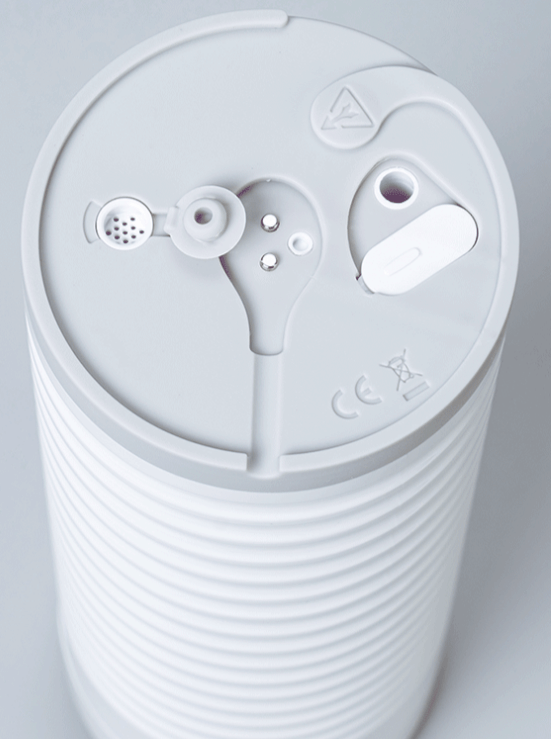 Key features: great long-distance connectivity, budget-friendly, possibility of syncing to sound
We continue with the Lovense Max 2 – one of the best starter VR sex toys for men. So, what makes this one special? Let's start with the obvious – the price. At this price point, you will not find anything comparable to what the Max 2 offers.
As with every toy on this list, the Max 2 is completely interactive. It can easily be synced to your favorite VR scenes, games, and movies. But, in addition to this, there are other cool perks as well. Some of them are quite fun. For example, I always thought of the ability to sync a sex toy to music as a novelty until I actually tried it. Sync this thing to a steady, rhythmic deep house track and you will feel the magic for yourself.
Now, how does the Max 2 feel? The best description I could give would be a mix between receiving a blowjob and feeling vaginal contractions while being inside a vagina. It is not a hands-off toy, but the feel of the masturbator more than makes up for the lack of full automation.
Another aspect worth a mention is the long-distance capability – as with all the best Lovense toys for men, this thing offers superb Bluetooth connectivity. Your partner can operate this thing from virtually anywhere in the world. Don't have a partner? No problem – Lovense has a dedicated online presence with loads of strangers more than willing to operate the toy for you.
Any downsides? The Max 2 is not the quietest male masturbator out there. Keep that in mind if you need to be discreet and hide your fun times from family or nosy roommates.
If you do not care about the noise then the Max 2 is still arguably the best starter male sex toy on the market.
The Most Advanced VR Sex Toy – "LELO F1SV2"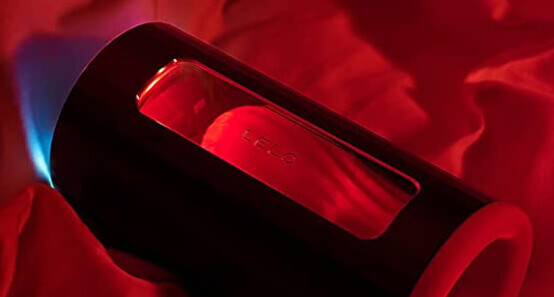 Key features: uses a unique sonic wave technology for stimulation, unlimited customization options possible, completely waterproof, performance tracking
For an average guy, the LELO F1SV2 may prove to be too much. Personally, I have enjoyed this machine for more than a year now and I am STILL exploring some of the features offered by this robust machine.
So, where do I even start? The most important part of course – the feel of the toy itself. It feels, simply put, great. LELO uses patented sonic wave technology in a lot of its toys and this aspect is done to perfection here.
The waves combined with the extra-soft silicone treat your penis to a sensation similar to a superb penis massage. There are four different pre-configured pleasure programs available in the toy, each of them with seven distinct patterns. This may seem overwhelming at first, but honestly…whatever pattern you go with, the sensation will still feel great. Oh, and did I mention that you can customize the patterns too? Yeah, as I said, there is A LOT to digest here.
As with all the best LELO toys for men, the look of this thing is also noteworthy. The F1SV2 is sleek and has a futuristic see-through design. It looks more like a high-end gadget than a sex toy. And, in a way, this is precisely what it is – a high-end gadget.
Yes, it is fully VR-compatible, feels explosive, and has endless pleasure patterns, but even there the fun does not stop. You see, this thing is also a beast when it comes to tracking – everything from your stamina to your orgasmic response to the toy can be tracked via the LELO app. As such, it is pretty much the perfect accessory for training your sexual stamina and improving your performance in the bedroom.
If you are interested in learning more about this toy, feel free to read our full review of LELO F1SV2.
---
So, there we have it! As you saw, enthusiasts are not exactly spoiled for choice when it comes to toys that can be synchronized to adult VR content. That said, what we do have is done very well and I fully expect more VR toys to pop up in the coming years.
I, for one, would readily recommend every product I mentioned in this list. Yes, these types of toys are not necessarily the cheapest male masturbation toys out there, but they are well worth it. For me, using VR sex toys even had an effect on my confidence. I used to feel ashamed of myself after watching porn. Something that many people are probably very familiar with.
VR sex toys changed this completely – I started to see porn as an immersive and erotic self-care tradition. Gone are the days of a quick wank and the feeling of loneliness associated with it!