The following article contains affiliate links, which means Sex Toy Magazine earns commission from products purchased through links in this post. If you love our work, please consider supporting us by ordering the products of your choice using the links placed in the article.
Ahh yes, Fleshlights. Arguably the most well-known and popular male masturbation devices around. Fleshlights have stood the test of time exceptionally well.
I have the chance to blow my load into some of the most advanced sex dolls available. I also have access to a collection of elite-level automated blowjob devices. Plus, I always have the chance of having some fun with my wife. Even with all these options easily available, Fleshlights are not at all redundant. They are Hall-of-Famers for a reason – Fleshlights are relatively cheap, easy to use, and most importantly, stimulating. Oh-so-stimulating. As a tribute to these legendary male toys, I decided to put together a tier list reviewing all my Fleshlight Girls series.
A Fleshlight Girl? What is that? Glad you asked. Fleshlight Girls are Fleshlights molded to resemble the vaginas of some of the hottest stars from the adult industry. I am an avid collector. Out of all the 48 Fleshlight Girls currently available, I am a happy (very happy!) owner of 27 models. Why not rate them all?
I am a nut for categorizing, which is why using the format of a tier list made perfect sense for me. So, without further ado, let's get started. Hopefully you will have as much fun reading the reviews as I had putting them together.
S Tier – Emily Willis, Madison Ivy, Dillion Harper, Lisa Ann, Lana Rhoades, Ana Foxx, Janice Griffith
A Tier – Abella Danger, Autumn Falls, Adriana Chechik, Tori Black, Elsa Jean
B Tier – Angela White, Riley Steele, Misty Stone, Kayden Kross, Stoya
C Tier – Lena the Plug, Kendra Sunderland, Christy Mack, Romi Rain, Alina Lopez
E Tier – Mia Malkova, Jessica Drake
F Tier – Kissa Sins, Ella Hughes
S TIER:
Emily Willis Squirt Fleshlight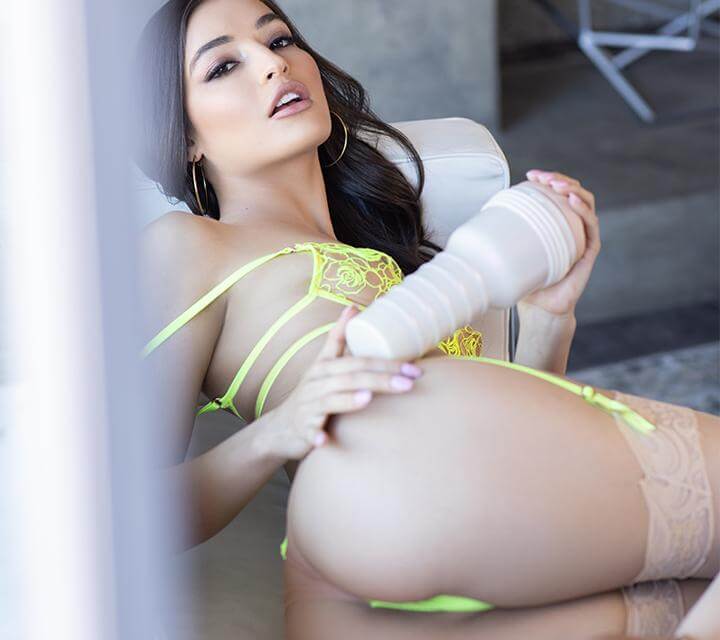 Check offers on Fleshlight
One of the hottest brunette stars in the industry, hands down. Look at this woman and you get a good sense of what to expect from her fleshlight. Tightness with a capital T. Entry of this Fleshlight will give your member a hell of a squeeze. From there, your c*ck will be massaged with a total of 5 texture changes. Each of them distinct.
The one common theme to all these sleeve textures? You guessed it. The tightness. All things considered, an easy pick for the S tier.
Madison Ivy Beyond Fleshlight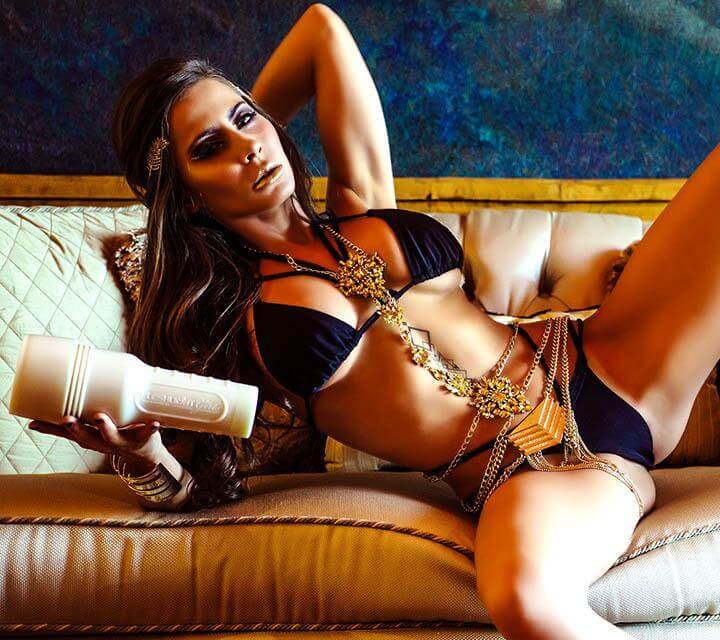 Check offers on Fleshlight
Ahh yes, Madison Ivy, the German sensation. What can you expect from a Fleshlight inspired by a self-described nymphomaniac? Yet again, the keyword is tightness. This time around, though, it is the head of the penis that gets the most action. These chambers are done to perfection.
Note of caution, though. This Fleshlight stimulates the head of the penis quite intensely. Go fast and you will blow fast. Yup, this is the Fleshlight that just might make you rethink your sexual stamina.
Dillion Harper Lady Fleshlight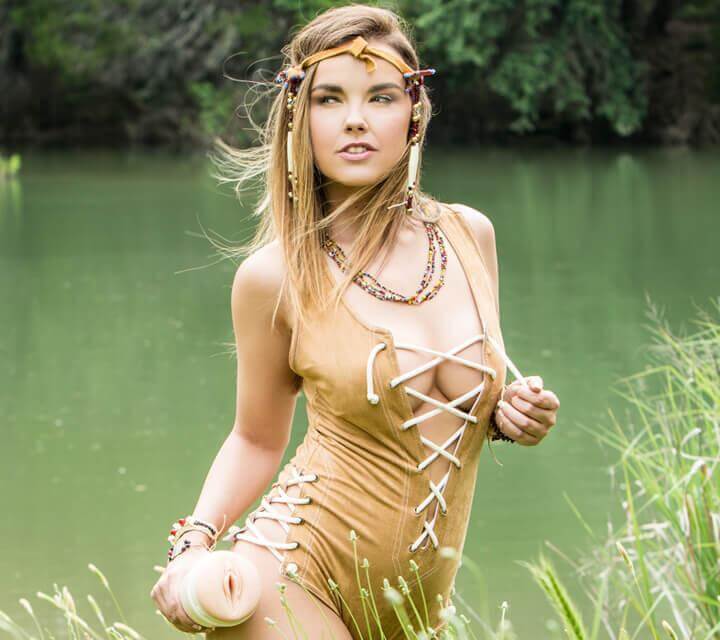 Check offers on Fleshlight
This nub placement, though! This is one of the most unique Fleshlights currently available. The nubs go inward, outward, backward, and forward. At first, this is an almost confusing experience. Imagine 4 tongues pleasuring your c*ck at the same time. Sounds good? Well, this is the kind of sensation that this sleeve offers. Off to the S Tier you go, Dillion Harper.
Lisa Ann Barracuda Fleshlight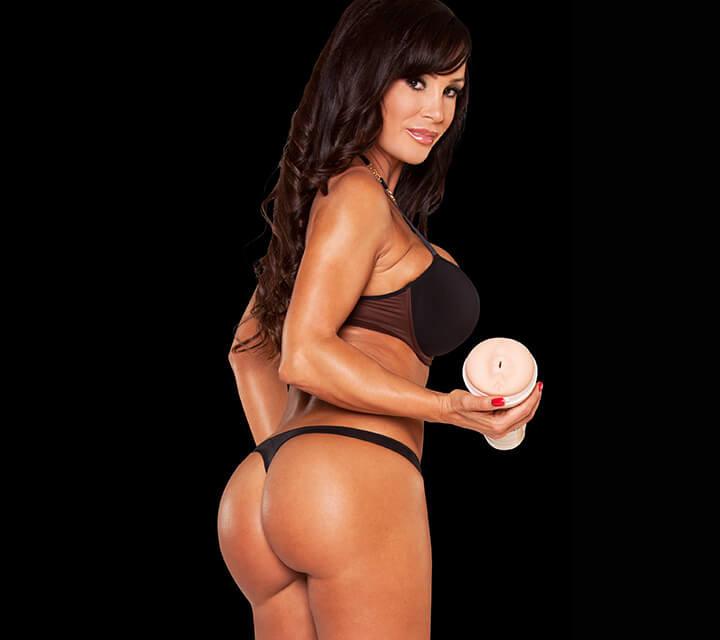 Check offers on Fleshlight
Time to nail some Palin! If you didn't get the reference, you are not much of a porn aficionado. Lisa Ann is a legend. The Queen of all MILF performers. Luckily, Fleshlight has done justice to her legacy. This texture rocks! It is a relatively straightforward sleeve with little texture difference. But, this is precisely why it is S Tier worthy.
Sliding back and forth as those trademark Fleshlight nubs hit all the right areas at once…heaven on earth!
Lana Rhoades Destiny Fleshlight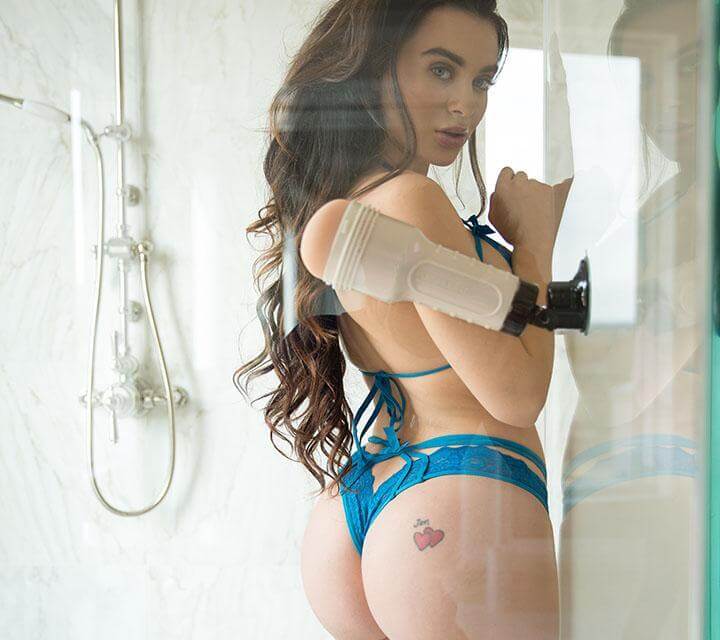 Check offers on Fleshlight
The best stars tend to have the best Fleshlights. Lana Rhoades likely doesn't need a long introduction. In a short time, she made herself one of the most-watched and acclaimed adult stars of all time. She is not in the industry anymore, but luckily we can still have fun with her Fleshlight.
This one is unique. The chamber placement is done so your c*ck feels almost as if it floats as you slide back and forth. S Tier, easy!
Ana Foxx Silk Fleshlight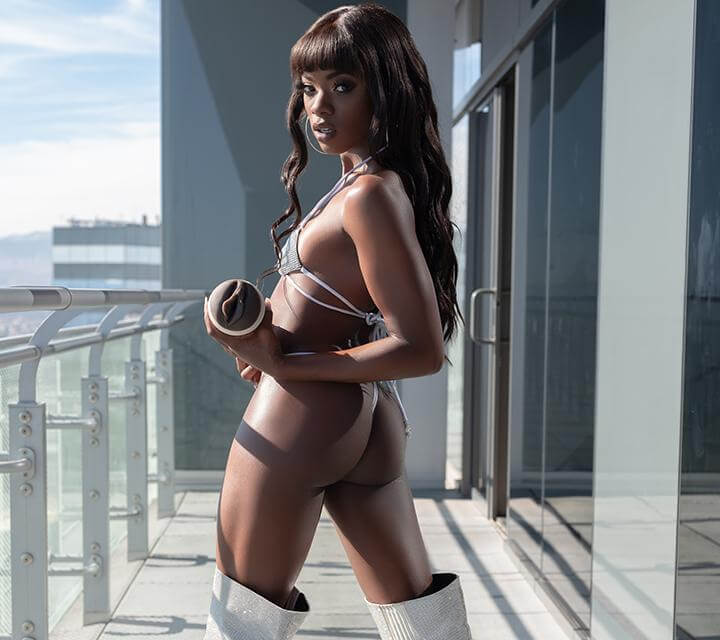 Check offers on Fleshlight
All hail the chocolate goddess! Fleshlight has put in the work to deliver all the goods of Ana Foxx. Those trademark lips of Ana look oh-so-appetizing. Feel free to lick the entry to turn the fantasy up a notch. Why would I want to lick a Fleshlight? Well, it just looks so good.
Once you slide in, you will be a convert. A snug fit, soft texture, and a gentle massage. These are the words that come to mind when describing the Ana Foxx Fleshlight.
Janice Griffith Eden Fleshlight
Check offers on Fleshlight
The mid-part of this sleeve is heaven. As you stroke, you are hit with a succession of rings that feel oh-so-good. This is a kind of texture that I have yet to feel in other Fleshlights. And, you feel every single ring as you stroke. If your stamina is not up to the task, expect to blow your load in seconds. This is not an exaggeration, by the way.
I have only had this Fleshlight for a month, but what a month it has been. Already worthy of S Tier.
A Tier:
Abella Danger Fleshlight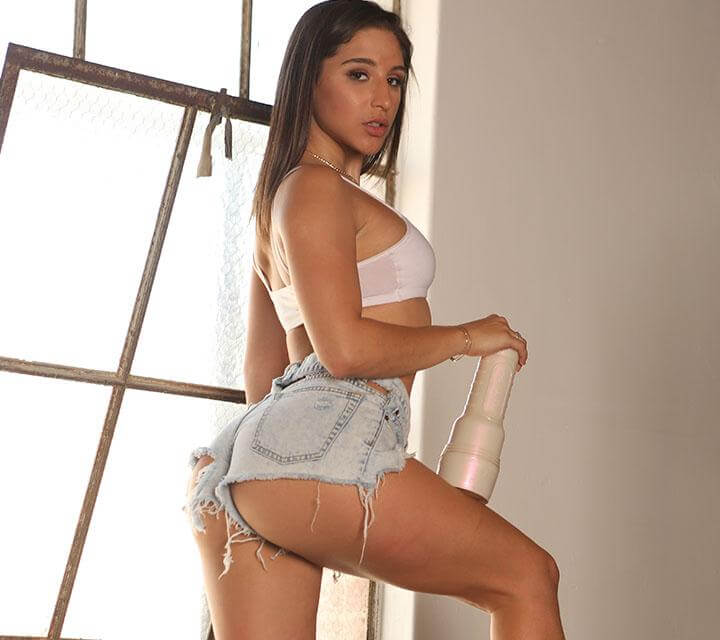 Check offers on Fleshlight
Some reviewers have called this the most "dangerous" (how appropriate) Fleshlight available. This one is certainly not for everyone, but it still deserves a spot among the higher tiers. The inner textures change very rapidly. One thing they all have in common, they are gripping and intense. Perhaps even too intense for someone new to Fleshlight Girls.
The Abella Danger texture is great if you want to spice your masturbation sessions up a bit. It is still one of my go-to Fleshlights when I want to go quick and rough.
Autumn Falls Peaches Anal Fleshlight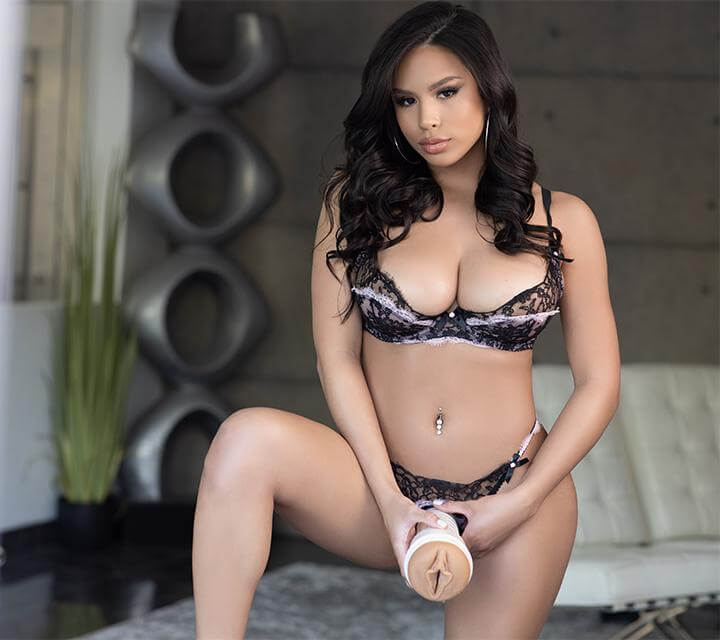 Check offers on Fleshlight
Replicating anal sensations is not easy. But, the Autumn Falls Fleshlight gets things right. The entry point is almost ridiculously rigid. In a good way.
As you slowly slide in, things get much more smooth. Your c*ck is greeted by various bumps, beads, and ridges. It is a smooth ride, but the pressure never leaves. Just like real anal. And, this is the highest compliment I can give to an anal Fleshlight.
Adriana Chechik Empress Fleshlight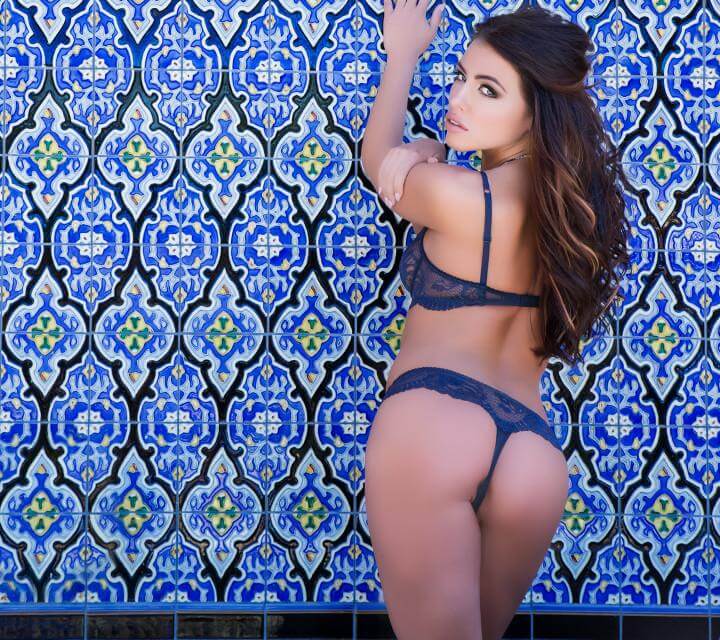 Check offers on Fleshlight
One of my most recent purchases. A super interesting texture for sure. Just look at those spirals! This Fleshlight makes my c*ck feel as if being in a washing cycle. Twisting and turning, twisting and turning. It felt unfamiliar at first, but once I got used to it, there was no going back. A Tier as of right now, but with huge potential to move into the hall-of-famers in the S Tier.'
Tori Black Torrid Fleshlight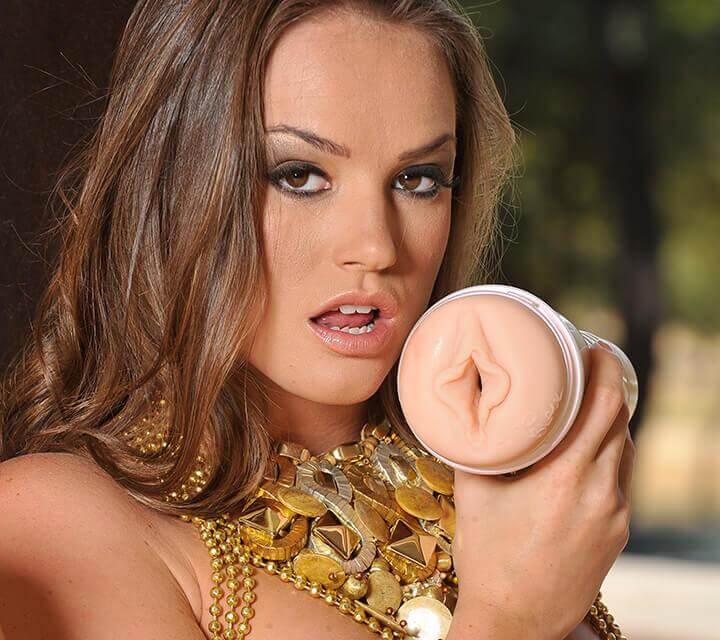 Check offers on Fleshlight
At a glance, this Fleshlight is relatively straightforward. You get your trademark tight entry point. And, from there, each section feels a bit looser than the last. It works, though. Tori is one of my favorite performers of all time, and it would be almost sacrilegious to have her Fleshlight below A Tier.
Oh, this is also one of the most lifelike textures available. So, for those looking for duration practice, start here.
Elsa Jean Tasty Fleshlight
Check offers on Fleshlight
Expectations versus reality done to perfection. Elsa Jean is famous for her small frame. What about her Fleshlight? You guessed it, this is some extremely tight stuff. Even for an average guy like me. As you move into a more solid stroking rhythm, the Fleshlight slowly starts to accommodate you.
If the texture would be a bit more interesting, this would be an easy S-lister.
B Tier:
Angela White Endure Fleshlight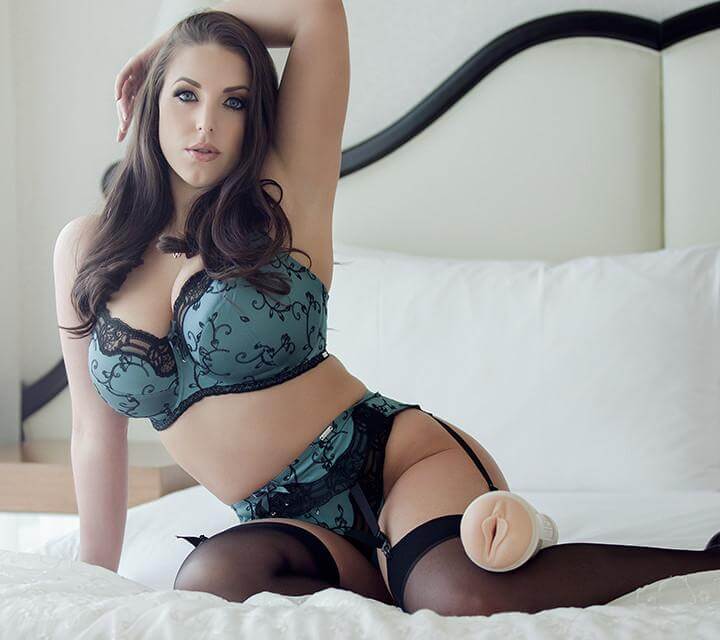 Check offers on Fleshlight
Having Angela below S Tier hurts my soul. She is a perfect combination of looks, enthusiasm, and something almost mystical. This is not a bad Fleshlight per se. These knobs imitate a blowjob of a true master. And, a beginner to Fleshlights will easily blow his mind with this one. Still, as a seasoned Fleshlight colletor, the standards I had set for an Angela White Fleshlight were ridiculously high. Too high, to be honest.
Riley Steele Nipple Alley Fleshlight
Check offers on Fleshlight
Straightforward Fleshlight without much texture variations. It is good, though. The name "Nipple Alley" is quite appropriate. Penetrating this Fleshlight feels as if your c*ck is buried in a valley of soft nipples. Sounds freaky? Trust me, it is quite awesome. Especially if you are new to Fleshlights.
Still, for my tastes, it is not that intense and exciting anymore. A B for you, Mrs. Steele.
Misty Stone Bump-N-Gring Fleshlight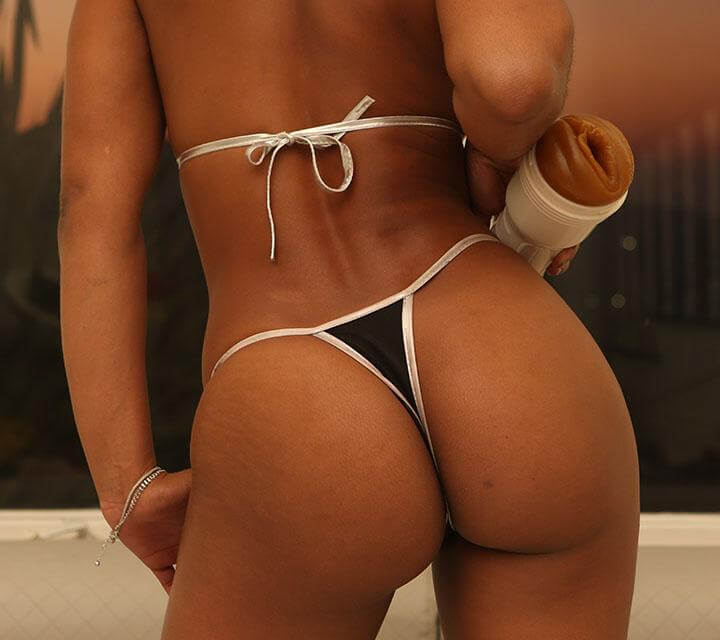 Check offers on Fleshlight
Just as with the Angela White Fleshlight, it hurts to put this Fleshlight in a middle tier. I love Misty Stone and I see what this Fleshlight was going for. You see, when you have a Fleshlight that looks this good and you love the star, you want to be blown away.
I came, sure. The vortex-bumps pattern rocks, especially when you go fast. But, I expected something slightly more unique and surprising from the Misty Stone Fleshlight. B sounds about right.
Kayden Kross Supreme Anal Fleshlight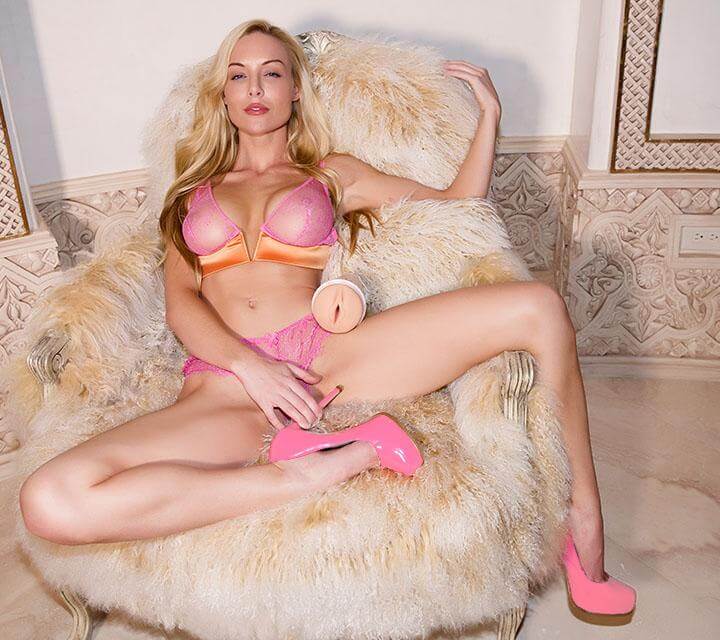 Check offers on Fleshlight
One of the best anal Fleshlights on the market. Kayden Kross is in a long-term relationship with the one and only Manuel Ferrera. A man consistently rated as one of the best male porn actors in the business. This man could have anyone, yet she chose Kayden. Obviously, there is something special in Kayden Kross. Her *sshole, maybe? Judging by this anal Fleshlight, Mr. Ferrara made the correct call when pairing up with Kayden.
Stoya Destroya Fleshlight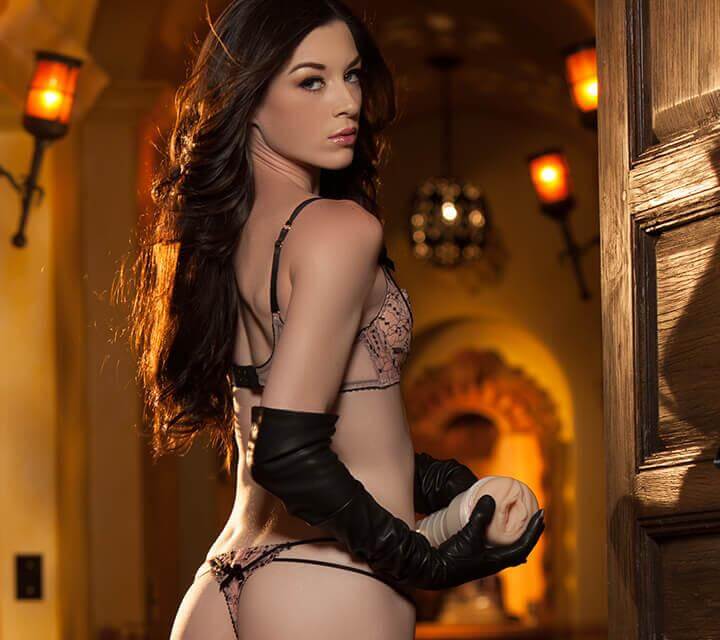 Check offers on Fleshlight
This is one of the best-selling Fleshlights of all time. And, it was also among my favorites for the longest time. It is, after all, one of the tightest Fleshlights ever made. And, the texture is also great. The nubs ("teeth and fangs" as they are officially called) are bigger than average. You WILL feel these things work on your c*ck. Why is it rated so low, then?
Well, this is often rated as the best Fleshlight of all time. Simply put, it isn't.
C Tier:
Lena the Plug Perfect Anal Fleshligh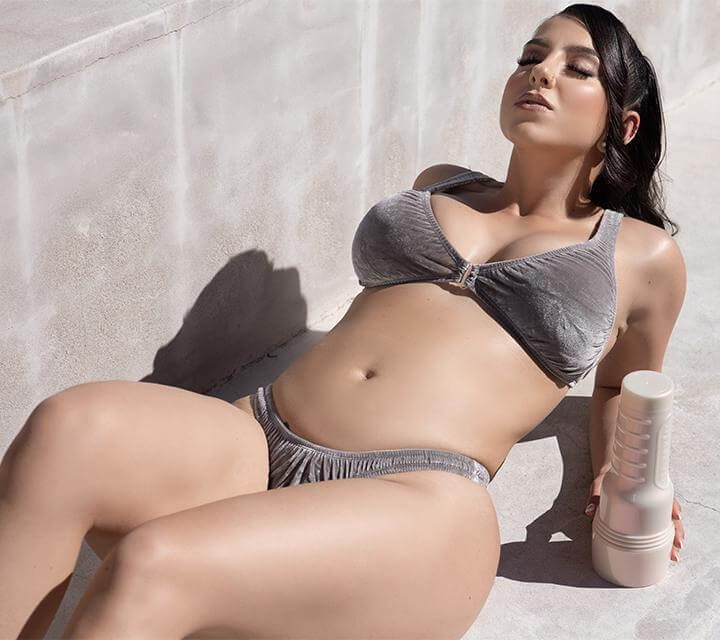 Check offers on Fleshlight
Perfect? Not quite. Still, it is a good enough anal Fleshlight for a beginner. In part, this Fleshlight ranks so low because of personal bias. The opening looks so freaking good that you expect something mind-blowing when you go in. Yet, it leans towards the mediocre.
Kendra Sunderland Angel Fleshlight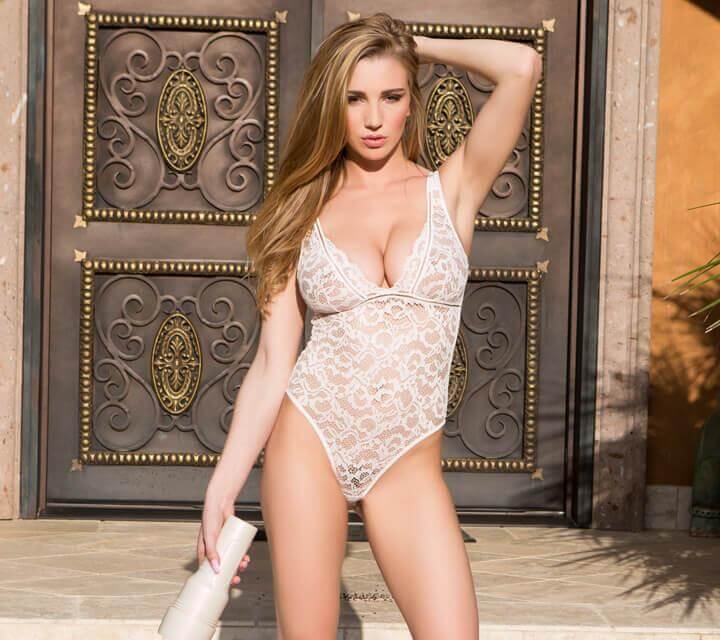 Check offers on Fleshlight
If the opening half of this Fleshlight would be as good as the finish, we would be talking S Tier. The finishing chamber of the Kendra Sunderland is box-office, stimulating your knob to oblivion. The other textures are just plain. Good, but nothing extraordinary.
S Tier finishing chamber, D Tier everything else.
Christy Mack Attack Fleshlight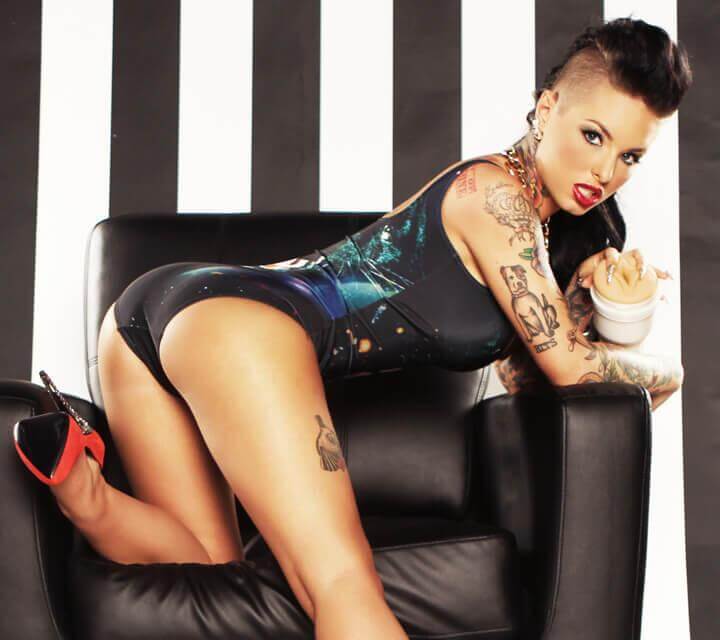 Check offers on Fleshlight
A sleeve inspired by the wild tattoos of Christy herself. This one would probably work best with girthier-than-average guys, as this Fleshlight doesn't feel as tight for me as some of my favorites. If I would be packing something a little more girthy, these textures would probably rock my world. They really have gone out of their way to have as much variations as possible in this one.
Romi Rain Storm Fleshlight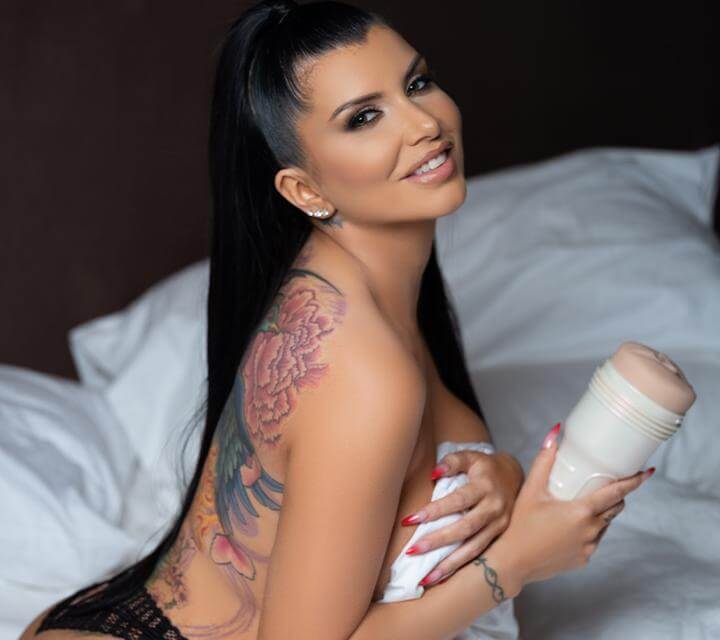 Check offers on Fleshlight
Good texture, but a bit boring. Hurricane chambers are a great idea on paper. Feels great too. If only they added a bit more variation to the mix. By adding some ridges and nubs to this texture, we would have a gold medalist here. A man can dream.
Alina Lopez Rose Fleshlight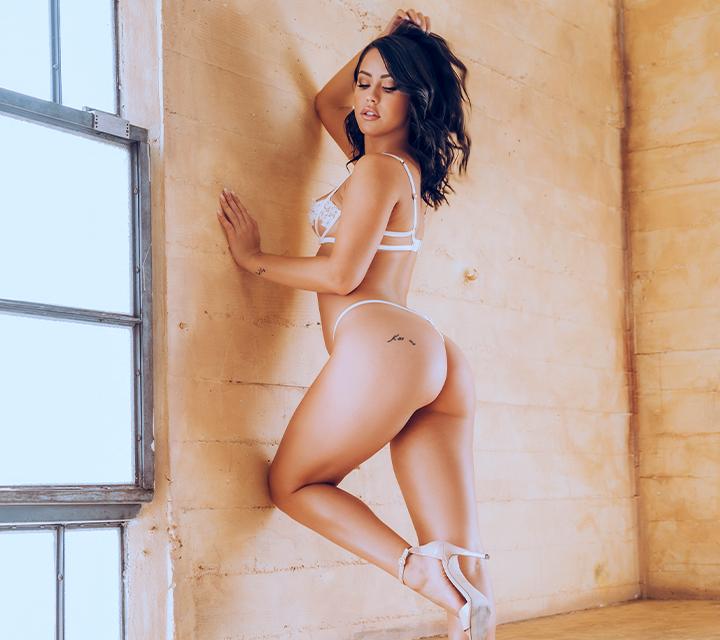 Check offers on Fleshlight
Oh to be young again! Spiraling chambers, nubs, and tightness variations. It was the first Fleshlight to genuinely surprise me with the stimulation. Now, as I have a solid collection of Fleshlight Girls, the Alina Lopez Fleshlight sits firmly in the middle of the list. Cool enough for a novice, nothing spectacular for someone already familiar with Fleshlights.
D Tier:
Asa Akira Dragon Fleshlight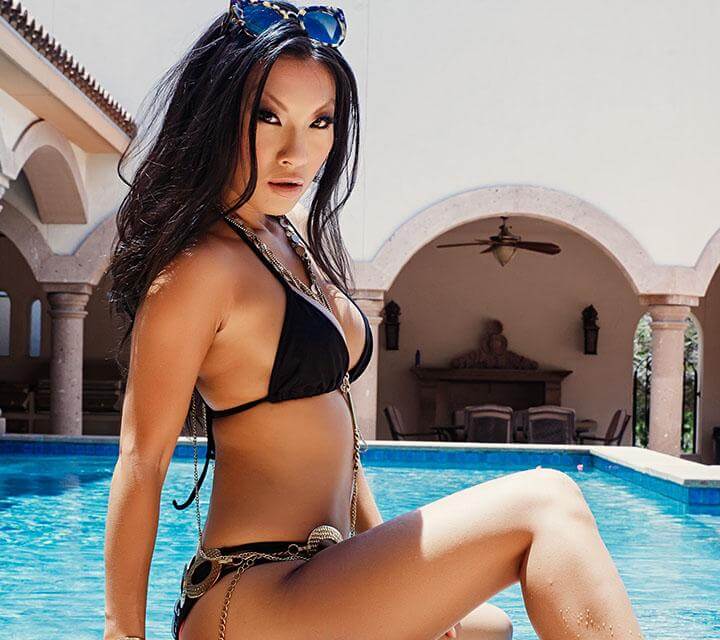 Check offers on Fleshlight
I mean, this is just confusing. This swirling texture felt new and exciting for the first two or three times. As the novelty wore off, however, I found myself reaching for my old favorites. I get what they tried to do here, I really do. But, for a star of this stature, I wanted this Fleshlight to be better. Points for the unique texture, though.
E Tier:
Mia Malkova Lvl Up Fleshlight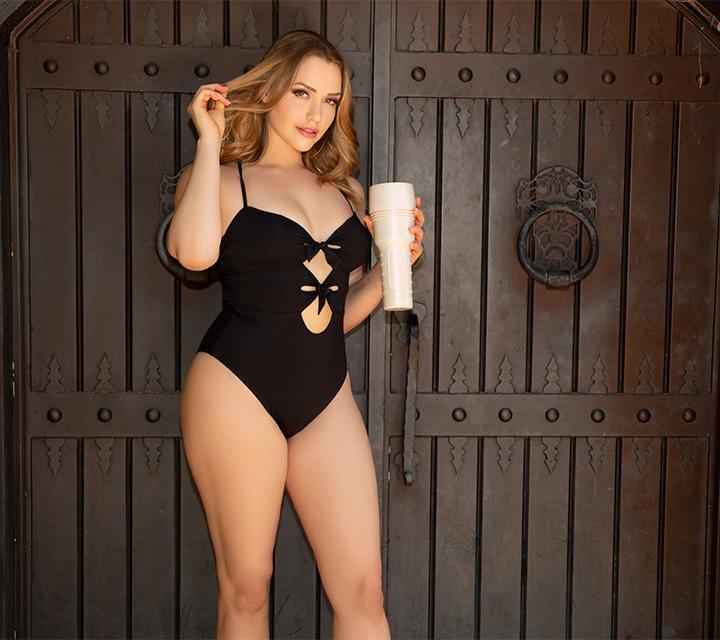 Check offers on Fleshlight
The very end of this sleeve speaks to my tip on a spiritual level. If I could keep my c*ck in the very end of this Fleshlight and stroke super slow, I could get a good orgasm out of this Fleshlight. Unfortunately, it is nearly impossible to get immersed by going super slow and barely moving back and forth. What a disappointment.
Jessica Drake Heavenly Fleshlight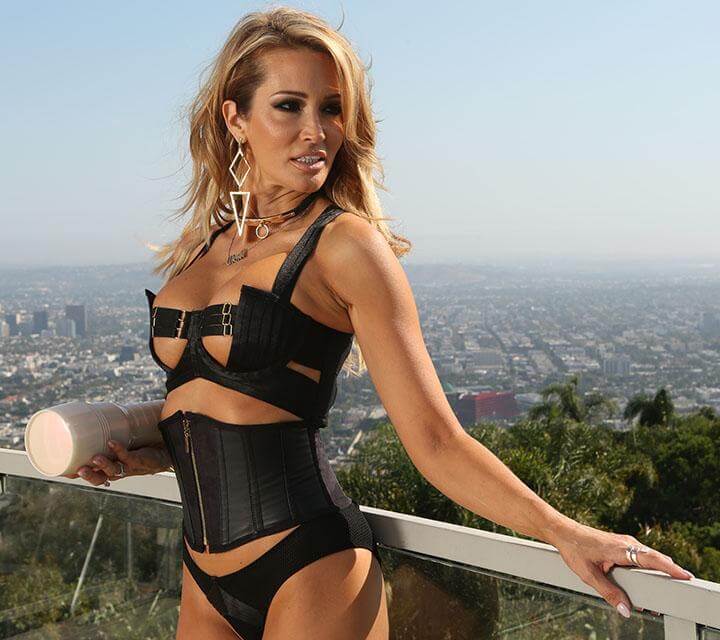 Check offers on Fleshlight
This ain't it, bro. The curved parts of the texture work in all the wrong ways. They tug you in a manner that is not all that comfortable. An intense, weird experience in all the wrong ways. It is not an all-out nightmare of a Fleshlight, but there are WAY better options out there. Avoid if possible.
F Tier:
Kissa Sins Insatiable Fleshlight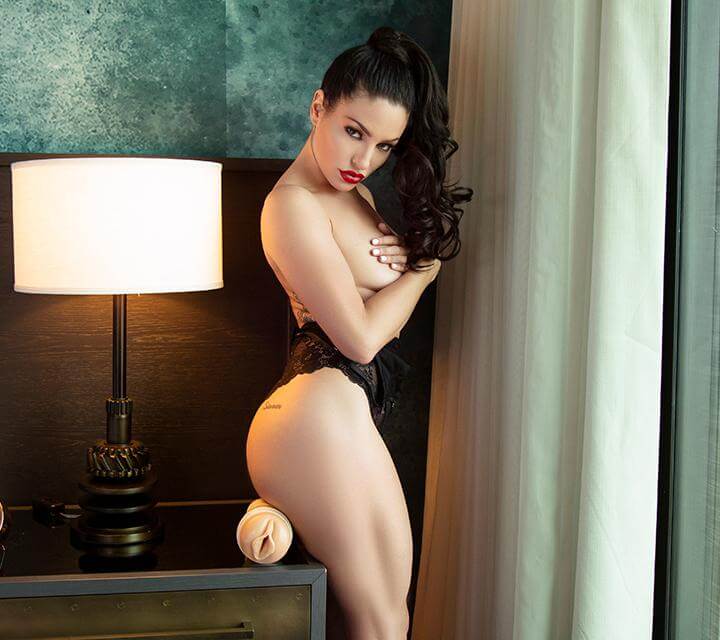 Check offers on Fleshlight
Tight and intricate? More like tight and teethy! You know that feeling when you are receiving good oral, but just as you are starting to enjoy yourself, teeth! A few seconds later, you start getting in the groove again…those teeth again. Ouch! Yes, this was my experience with the Kissa Sins Fleshlight.
Maybe it was just my c*ck, who knows. But, an F-worthy experience it was.
Ella Hughes Candy Fleshlight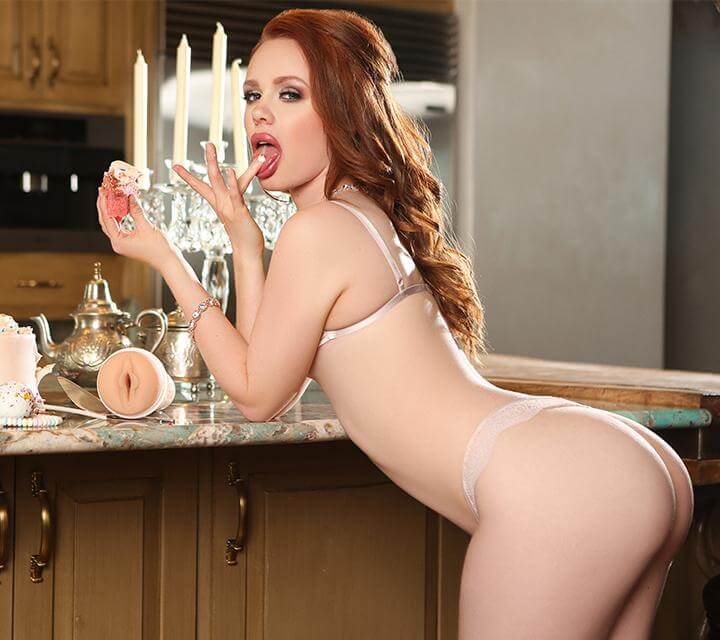 Check offers on Fleshlight
Texture changes in this one are much too fast. Plus, those strange rows of ridges feel as if you are using sandpaper on your c*ck.
Ok, that was a bit much. It is not nearly as bad. Still, it is easily among the worst Fleshlights I have ever tried. Can a male masturbator be too intense in a bad way? The Ella Hughes Candy Fleshlight proves that this is indeed possible.