The following article contains affiliate links, which means Sex Toy Magazine earns commission from products purchased through links in this post. If you love our work, please consider supporting us by ordering the products of your choice using the links placed in the article.
Today, we will be taking a closer look at one of my favorite male masturbators of recent years – the LELO F1S V2. This superstar first won my heart back when I was researching and testing the best blowjob machines on the market.
I went through a lot of products for this list, but in the end, this bad boy easily came out on top. The so-called "pleasure console" from LELO just nails it on so many levels. And, as of the time of writing (the first quarter of 2022), it is still among my favorite male sex toys of all time.
That said, this toy is not for everyone. You see, LELO is a luxury sex toy company. What they are selling is an all-consuming masturbatory experience. That time when you, as a man, truly indulge in your sexuality and your body.
Okay, I am getting a bit poetic here, but you hopefully get the point – LELO does not create products for a quick wank. For these purposes, go for a cheap stroker or your hand.
So, what is the F1S V2 all about?
Well, in this full review of the LELO F1S V2 I will give our readers an in-depth look at what they can expect from this male masturbator.
So, enough with the introduction and let's get right down to it.
Here is my full review of the F1S V2 male masturbator from LELO:
• My Personal Experiences With the LELO F1S V2
• Finishing Thoughts – Is the LELO F1S V2 Worth It Or Not?
What is LELO F1S V2?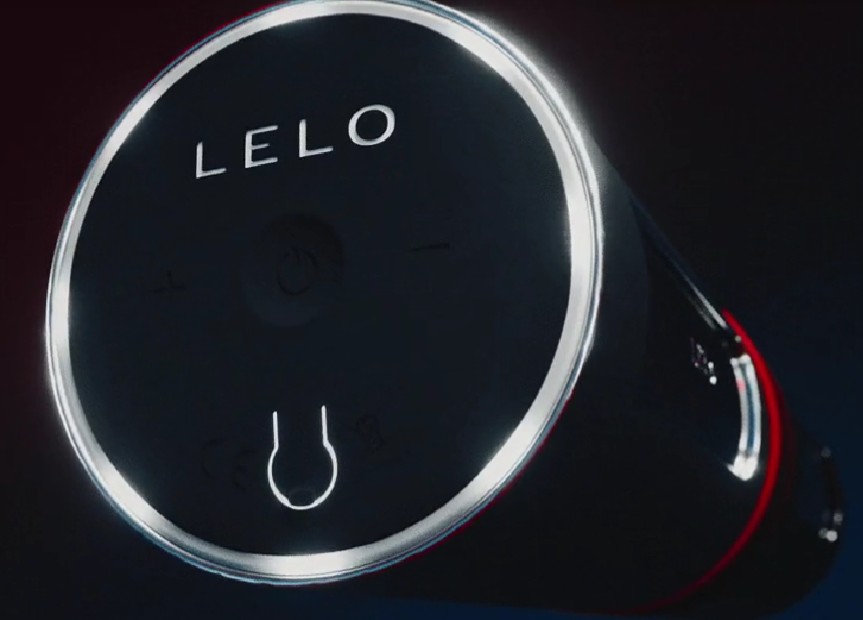 In very simple terms, LELO F1S V2 is a penis sleeve. A penis sleeve is a male sex toy that is designed to mimic the insides of the divine feminine, that oh-so-sweet vagina.
However, the LELO F1S V2 takes this theoretically simple concept to the next level. This male masturbator is based on cutting-edge technology – it uses an app to operate, has two stimulating motors, and four different modes of operation (each of these modes has seven different patterns.)
In addition to this, the sleeve has sensors to provide feedback on your experience. Yup, this bad boy studies what you like and acts accordingly. Not to spoil anything, but this is one of the features that set the LELO F1S V2 apart from the competition.
In a nutshell, you can think of the LELO F1S V2 as a marriage of technology and male pleasure.
So, now that you know what you are dealing with, let's take a closer look at the design of the LELO F1S V2. Spoiler alert…he is one handsome bastard!
The Design of LELO F1S V2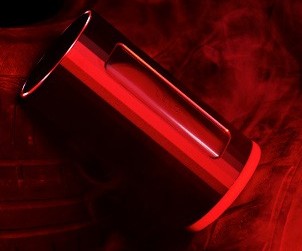 Some men argue that the design is not that important when it comes to male masturbators. I disagree!
Yes, the LELO F1S V2 is great for solo use but is just as suitable for couples. Maybe you are single now, but you never know when you will meet someone special. And if that someone special also happens to be adventurous in the bedroom…well, let's just say that the two of you will eventually want to use this toy. And, nothing ruins the mood like an ugly toy!
Luckily, the F1S V2 looks great. It has a sleek, cylinder shape that feels super comfortable to hold. The toy is also partially made of glass, which not only looks effective but also satisfies the voyeur in my wife. And, to be honest, I love the glass even if I go solo. There is something hot about seeing your magic stick in the throes of pleasure.
The materials? No holding back on quality here – you have a threesome of ABS, body-safe silicone, and aluminum alloy.
As of right now, the F1S V2 comes in three color options – matte black, red gunmetal, and midnight blue.
The vampire-red toy is my weapon of choice. Simply because it screams eroticism and pleasure. That said, all the 3 color options look luxurious and sleek. Frankly, you can't go wrong with any of these options.
What's in The Box?
This little beauty arrives in a plain box. No one will know that you ordered a high-end male masturbator.
Your box will include the following:
LELO F1S V2 male masturbator
A warranty registration card – I have a stupid tendency to throw away paperwork. Don't be like me and actually keep your warranty! LELO offers a very generous 1-year warranty and a 10-year quality guarantee.
And this is it as far as the contents of the package go. All killer, no filler!
My Personal Experiences With the LELO F1S V2
I have had this toy for a while, so the first impressions of the LELO F1S V2 are a bit hazy…but I will try my best.
I remember opening the package and thinking that the toy looks much smaller than I thought. I also remember thinking that it is among the coolest looking male masturbators that I have (as I already mentioned in the "design" part of this article.)
Despite being a small toy, it will probably easily fit you. The body-safe silicone is stretchy and soft enough, accommodating bigger men as well. That is unless you are packing a serious monstrosity down there.
Now, the surprises continued when I first slid into this sleeve. This is a different kind of sensation compared to your average stroker. Instead of stroking, I would describe the sensations as feeling more like getting a grade A penis massage. This toy "deals the damage" with pulsating sonic waves and vibrations. Whichever settings you go for, this stimulation will feel very different from what you are used to. Even if you have experience with a lot of male masturbators.
The sonic waves of this device stimulate your ENTIRE penis. It feels as if your member vibrates from the inside and outside at the same time. With lighter settings, it feels tremendously relaxing, but it will take some time for you to reach climax. By the way, this also makes the LELO F1S V2 a solid device for some edging action.
Things get more interesting if you go for some more intense settings. At times, you will feel as if your member is getting shocked. Not in a bad way, I promise.
In the next part of this article, I will write about the key benefits of this device. Again, this is directly from personal experience.
The Pros of LELO F1S V2
There is a lot to love about this nifty little machine. Here is a quick rundown of what I consider to be the highlights of LELO F1S V2:
An app-controlled device – I love that I can control this beast via an app. I can just lay down, watch my favorite porn clip (or even better, my wife) and just let this sleeve do the work for me. That said, the controls on this thing are very easy to use, so if you do not want to use the app and operate the masturbator directly, you will still get a smooth experience.
The sonic waves – These pulsating waves feel so-so different but in a very good way. You feel as if the entirety of your penis is getting stimulated…yup, the insides of your c*ck feel this vibration too. To be honest, it is nearly impossible to describe this sensation in words, you just have to try this one out for yourself to see what I am talking about.
Waterproof device – This male masturbator is quite high-tech, but still manages to be entirely waterproof. So, feel free to sneak this gadget to a bath or a shower. The fact that the LELO F1S V2 is 100% waterproof also makes cleaning the device super easy and quick.
The Cruise Control feature – This is a smart device. The sensations are automatically adjusted to all of your movements, so your masturbation session will not be cut short if you get a little too excited and make an unintentional movement or two. The machine will adjust itself to keep the action going.
The sensors – I must admit that I didn't care for this feature at first, but I am a convert now. The LELO F1S V2 gathers information about your pleasure sessions. So, if you find a setting that you particularly enjoy, you can freely check parameters such as the pressure applied and the temperature of your member.
The design – Frankly, this thing looks stylish. And, if someone should make a surprise visit and accidentally see the LELO F1S V2, they will probably not understand what this is. By the way, this is one thing all LELO toys have in common – they look very pleasing to the eye.
As you see, I am a fan of many aspects of the LELO F1S V2. That said, no sex toy is perfect. In the following, let's look at two cons of the LELO F1S V2.
The Cons of LELO F1S V2
The noise – When compared to the OG LELO F1S, this new version is much quieter. That said, the rumbling is still there, and it can get even louder if you move around a lot. Franky, I do not care about the noise…this machine is far from being annoyingly loud. Still, if you are planning on using this thing in complete secrecy, be warned that it does make hearable noise.
Will not completely fit a super large penis – I am average in the size department, which makes the fit just right for me. However, some men have complained that the F1S V2 is slightly too small for them. If you are blessed with a massive rod, make sure to check the measurements of the machine before ordering.
Finishing Thoughts – Is the LELO F1S V2 Worth It Or Not?
All things considered, the LELO F1S V2 is a huge improvement compared to the original F1S. The V2 feels more comfortable, looks better, and comes with more customization options. Whether you enjoy super slow stimulation or something over-the-top intense, this machine will get you there.
Now, it is also worth mentioning that the LELO F1S V2 is quite budget-friendly. Considering what you will get, a price tag of under $250 feels almost like daylight robbery.
Is the LELO F1S V2 the perfect male masturbator? No, but it sure comes pretty damn close.
---
If you are interested in getting your hands on this male masturbator, then feel free to order the LELO F1S V2 directly from the official site of LELO. You will get the machine at the best possible price, plus you can contact their awesome customer service if you have any questions about your masturbation device.