The following article contains affiliate links, which means Sex Toy Magazine earns commission from products purchased through links in this post. If you love our work, please consider supporting us by ordering the products of your choice using the links placed in the article.
Why pay for porn? Not a bad question to be asking in 2021.

The most common argument from people who pay for adult content is that there are niches that are simply not covered by free sites. This is true to an extent – niche adult content can be hard to find. But, it is not impossible, all you have to do is spend a little extra time and possibly compromise the security of your device.

However, there is one massive category of porn that is 100% worth paying for in 2021 – VR porn. Again, you might find a scene or two here and there, but to get the most out of VR porn and a VR-capable male masturbator, you will want to make the investment.

But, what are the best adult sites for VR content? Again, not an easy question to answer. It will all come down to what kind of content you want, which kind of subscription you want, and what are the niches you want in your VR porn.

This leads us to today's topic – a review of VR Bangers, one of the kings of online VR porn content. If you are only starting out in the world of interactive male masturbators, VR headsets, and VR porn, chances are that VR Bangers is one of the first sites other people and Google will recommend.

I myself am a long-term customer of VR Bangers.
I am not ashamed to say that some of my best Saturday nights of 2021 were spent in the company of a LELO blowjob machine, a glass of single malt scotch, and a scene or two from VR Bangers.

So, I will be glad to write about my experiences with this site. I will be writing in-depth about their content, whether the subscription is worth it, and how to get the most out of the VR Bangers experience.

Without further ado, here is my full review of VR Bangers:
• How much does a VR Bangers subscription cost?
• A toy suggestion for enhancing the VR Bangers experience
• Scene recommendations – my 4 favorite scenes of VR Bangers
• Which headset will give you the best VR Bangers experience?
• Conclusion – Is a VR Bangers membership worth it?
What is VR Bangers?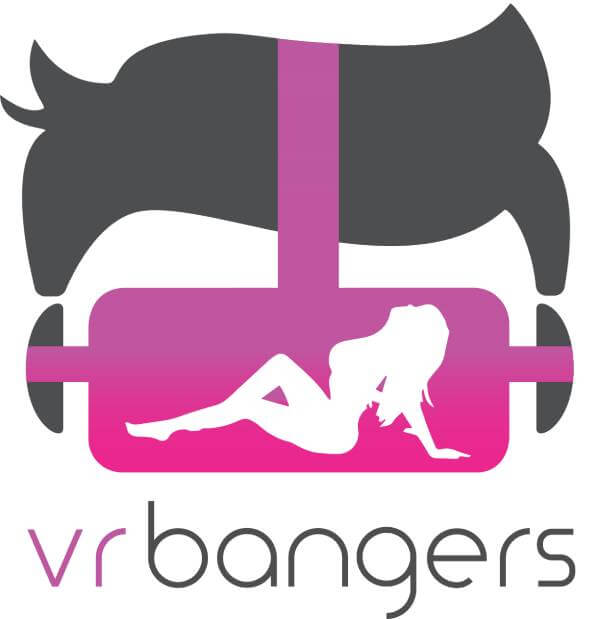 VR Bangers is a VR porn site with a roster of more than 500 professionally shot and directed VR porn scenes. With the collection of videos updated at least twice a week, it is also one of the most active VR porn platforms currently available.

VR Bangers is also seemingly very well aware of its status – it is the self-proclaimed best VR porn site in the world. That said, they do have credentials to back up this claim.
Simply put, they are easily the most rewarded VR porn site on the planet.

Here is a quick glimpse of some of the rewards this site has earned over the last few years:

• AVN Awards – Best virtual reality sex scene of 2021 for a scene from "The Cabin in The Woods" starring Aidra Fox and Will Pounder.

• XBIZ Awards – Best virtual reality sex scene of 2021 for a scene from "Wedding Night Cuckold" starring Charlotte Stokely and Shyla Jennings

• XBIZ Awards – Best virtual reality site of 2019

• AVN Awards – Best virtual reality sex scene of 2019 for a scene from "Wonder Woman XXX" starring Marley Brinx and John Strong

The aforementioned are the big trophies, but there are many, many more awards this site has garnered.

So, what exactly makes VR Bangers so successful? I suspect the main culprit is technical superiority. You see, lots of porn studios are in it for quick money. They think of VR porn consumers as horny beasts willing to turn a blind eye to technical details. VR Bangers views their customers differently.
From the start, VR Bangers has put as much effort into technical details as they do to the models, kinks, and plots they offer.

The site keeps up to date with all of the industry standards – the current content shot by the studio is in 8K Ultra HD. If you are new to VR…well, let's just say that 8K Ultra HD is crisp as f*ck.

Some of the older titles from the roster of VR Bangers will have videos that go up to 4K, which is still more than enough for a very immersive experience.
How much does a VR Bangers subscription cost?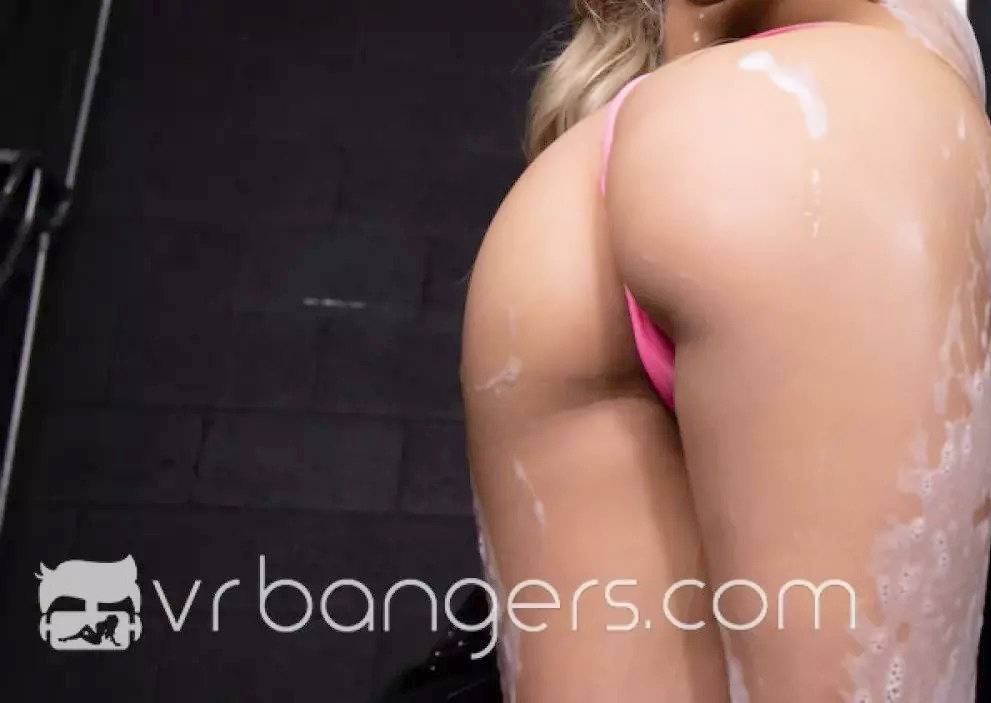 As of 2021, VR Bangers offers 3 different subscription models – monthly, yearly, and lifetime. All of these subscriptions are also pretty much always discounted.
I'm not sure whether shouting out the prices as discounts is just a marketing ploy or not, but what I do know is that VR Bangers is not that expensive. Especially considering the amount of content you get.
• Monthly sub to VR Bangers will cost about $30 per month – this subscription will come with access to the full catalog of VR Bangers in 6K UHD. If you are not sure whether VR porn is your thing or not, I would suggest going for the monthly sub. Check out the content and have fun.
If you love it, go for an upgrade – as I have already emphasized several times, the technical superiority is the biggest selling point of VR Bangers.
• A yearly sub to VR Bangers will cost about $115 per year – this subscription will get you the full VR Bangers catalog in 8K UHD.
• Lifetime access to VR Bangers will cost about $300 – obviously, this deal will give you the best value-for-money. Here, you will get every movie available on VR Bangers in 8K UHD + more than 50 VIP bonus videos.
Now, if you have decided to give this site a shot, you will also want to check out some of our gear and toy recommendations to get the most out of your experience. For good measure, I also decided to write about my all-time favorite scenes of VR Bangers. You have to start somewhere, right?
Advantages of VR Bangers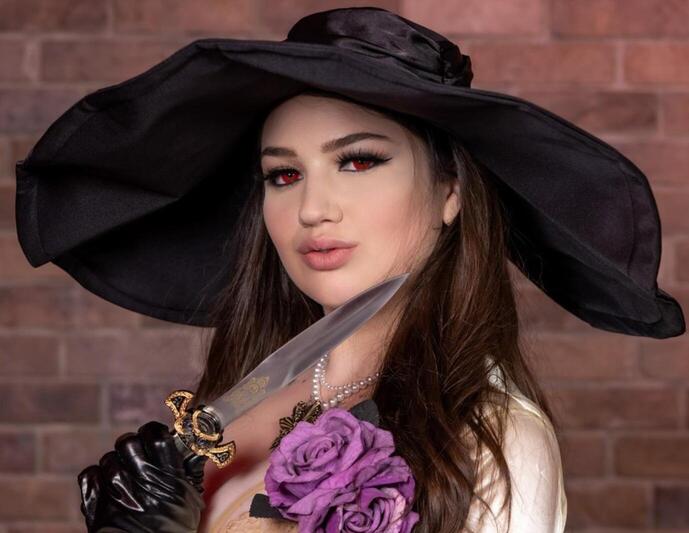 Let's look at some of the main advantages of subscribing to VR Bangers:
Good value
We discussed the pricing options in one of the previous paragraphs of this article. If you have been paying attention, you already know that VR Bangers offers great value for the price of the service. At least in my book.

People who pay for porn are not stupid, they are just tired of watching heavily pixelated stick figures f*cking.
Ultra HD content
I mean, you saw this one coming didn't you? I simply can't get around the fact that everything VR Bangers puts out looks superb. All of the videos simply look gorgeous if you use an acceptable headset.
If you have never tried VR in this quality, then let me paint a picture for you – you can count every single pubic hair of your favorite star.

As far as immersion and the video quality goes, this is as good as it gets in 2021, simple as that.
Variety of VR devices supported
VR Bangers wants to reach as many customers as possible, which is understandable. As you saw from the list of devices compatible with VR Bangers, this VR porn site is supported by pretty much anything.
A massive roster of videos
This VR porn site does put out a massive amount of content. As of this writing, there are more than 500 videos available in total. Plus, there are new scenes released weekly.

All of the scenes also feature stars who genuinely enjoy porn and are on top of their game. In a nutshell, VR Bangers offers A LOT of quality content. When it comes to the number of different niches offered, the results are a bit more mixed…but more on that later.
Dezyred
Dezyred is a VR porn included with the VR Bangers sub. It is a game unlike any other porn game online as is the first 8K VR porn game in the world. Not only is it a VR porn innovation, but it is also one of the most engaging VR games currently available. We also reviewed Dezyred in-depth a while back, so feel free to check it out if you are interested.
Headset help included
It is obviously not possible to find concrete numbers online, but I suspect there are A LOT of people who buy VR devices for one thing only – porn.

Some of these first-timers will need help setting their devices up and getting their porn rolling. VR Bangers has comes with a separate setup guide for each VR device. Great news for anyone who wants to quickly grab their first VR headset out of the box and get to the action.
Disadvantages of VR Bangers
VR porn fans will marvel at most of the features offered by VR Bangers. Still, the platform is far from perfect. Let's examine some of the main disadvantages of this service.
Limited search function
When I went through other online reviews of VR Bangers, I quickly found that a lack of good search function is by far the biggest issue people have with this platform.

There is a search option, sure. But when you consider just how big the catalog is, the search feature is seriously lacking. Going through videos is half of the fun, especially at first.
However, once the novelty wears off you will want to search for specific scenes. For this, a more robust search function would be better. This is my valuable masturbation time after all.

Hopefully, they will improve this feature soon.
Download limit
As of this writing, you are not able to download more than 10 movies in a day. From a business perspective, this makes perfect sense. This is a subscription service after all and VR Bangers does not want their customers to take everything they can and then hit the road.

For me, this is fine because I simply do not have this much time to spend on porn. However, I fully understand that for some people restrictions spell bad news.
Kink selection is limited
Ok, perhaps I am being a bit rough on VR Bangers here. After all, this is a site that features a super wide array of performers and stories. You probably WILL find something to tingle you on this site.
However, when we are talking super strict niches, you probably will not find it on VR Bangers.
So, if something like Leprechauns enjoying a good session of BDSM is your thing, you are out of luck. No judgment, though, there are probably sites for kinks like these as well.
A toy suggestion for enhancing the VR Bangers experience
We couldn't possibly write an article about a VR porn platform without including a toy suggestion. After all, we are a blog dedicated to sex toys.
We narrowed our choice down to 1 single VR-compatible male masturbator. Simply put, this toy will give you everything you need to get the best out of your VR porn experience.
The toy I am talking about is LELO F1S V2 – The best blowjob machine of 2021 as chosen by our team. This male masturbator is fully VR-compatible, AI-powered, quiet, beautiful, waterproof, and also surprisingly cheap.
Whether you are a member of VR Bangers or some other VR porn platform, this beast by LELO will compliment your experience.
Scene recommendations – my 4 favorite scenes of VR Bangers
Despite being a massive VR porn fiend, I couldn't imagine ever having enough time to go through everything this platform offers.
Still, I am not ashamed to say that I have spent A LOT of time on VR Bangers.
During this time, a few scenes have stood out from the pack. For anyone confused about where to start with this massive platform, have a look at my favorite scenes from VR Bangers
• Resident Evil Village XXX
Ahh, Lady Dimitrescu, one of the best villains from Resident Evil. I had super high expectations for an XXX treatment of this character and Alyx Star did not disappoint.
This scene is dramatic, dark, and oh-so-hot.
• Friendly Neighborhood Horny Mom
Wow, a MILF scene that actually works in 2021? Yes, I was surprised too. Natasha Nice delivers in this scene. I do not want to spoil too much. VR porn works the best when you go in totally blind…. let's just say that the enthusiasm Natasha delivers in this scene is mindblowing.
• Duplicity
Yet again, we are dealing with a massive cliché – schoolgirls.
Thing is, the plot is not all that important when you see just how well Kenna James and Anna Claire Clouds approach their performance.
• Obsession
One of the newest releases from VR Bangers and already one of my all-time favorites. Psycho girls, tattoos, chains…I mean, what's not to love?!
Which headset will give you the best VR Bangers experience?
"A smartphone will give you only 20 percent of the potential of VR porn" – This quote from Kacper Zielinski of VR Bangers sums things up quite well.
While going for the cheapest options possible might be tempting, it is simply not worth it. If you are paying for a VR porn service that is meant to be enjoyed in ultra high quality, you will not want your gear to pull the brakes on the experience.
Again, I will not bore our readers with a massive list of different VR headsets. Let's narrow our list down to one headset – Oculus Quest 2.
Oculus Quest 2 will easily handle VR Bangers in the highest quality. Plus, this headset will not destroy your bank account.
Of course, you are free to do your own research and pick another headset, but as far as I am concerned, the Oculus Quest 2 offers the best value-for-money for a VR porn enthusiast.
Conclusion – Is a VR Bangers membership worth it?
Whether this is your first VR platform or not, a VR Bangers membership is absolutely worth it.
The massive catalog, constantly updated collection of videos, and the technical superiority of the quality are the highlights of this service. In my book, these features are well worth the subscription cost of VR Bangers.
That said, if you are going down this road, go for the full thing and get a great male masturbator and a suitable headset as well. I would not advise subscribing to VR Bangers if you are going to cut corners and use devices that just do not have the capabilities to give you the full VR Bangers experience. You would just be spending your hard earned money on something half-assed.
If you are one of the lucky ones that already owns suitable VR gear, you can check out 2 full 8K VR Bangers scenes on this link. It is a great chance to give the platform a try without paying anything. I will warn you in advance though, you will probably want to get your wallet after checking these scenes out.