The following article contains affiliate links, which means Sex Toy Magazine earns commission from products purchased through links in this post. If you love our work, please consider supporting us by ordering the products of your choice using the links placed in the article.
Everybody knows Fleshlights. After all, these male masturbators are probably one of the most well-known sex toys of all time. Our own Sex Toy Magazine has several articles dedicated to these awesome toys.
For example, our writer Adrien wrote about some of his personal favorite Fleshlights and even compiled a massive article where he quickly reviews all of the products from the Fleshlight Girls line.
But, enough about the Fleshlights and Fleshlight Girls…the boys need attention too!
Today, we will be talking about some of the most popular gay sex toys on the market – Fleshjacks.
In many aspects, Fleshjacks are the same as Fleshlights – you have the same attention to detail, durability, great marketing…and of course, the same focus on pleasure.
Fleshjacks have been around for a while and they continue to sell very well. Fleshjack sleeves are also very well received in the sex toy community.
That said, the popularity of these toys has made choosing between different Fleshjacks increasingly difficult. New models are released constantly and nearly all the original models get a similar share of acclaim.
So, how does a poor man choose?
Well, I will do my best to lend a helping hand by writing about the best Fleshjacks currently available. I think we all agree that the pleasure aspect is the single most important feature of a sex toy. This is why my main focus will be on the sensations these Fleshjacks offer.
Before we start with our list of product recommendations, allow me to answer the 3 most commonly asked questions about Fleshjacks:
How to use a Fleshjack?
I mean, you have sex with it! Penetration is the easiest and most fun part of all Fleshjacks. It is up to you whether you want to go in raw and heavy or enjoy a slower, more romantic session. Some Fleshjack aficionados do not recommend coming inside a Fleshjack. I am not one of them – why waste money on a premium sex toy if you have to limit yourself?
There are official sleeve warmers on sale at the Fleshjack site. If you are interested, feel free to order one. It must be said, though, that I have never used one myself – warm water gives the Fleshjack exactly the same effect. Hey, to be honest, I have even penetrated a cold Fleshjack a couple of times. A unique experience for sure!
The cleaning process is relatively straightforward too – you can easily remove the sleeve from the case, rinse the toy, and let it dry out. Just make sure not to forego cleaning entirely. Not only is it unhygienic, but it can lead to some very nasty surprises.
Why are there so many different Fleshjack models?

The textures of the inner sleeve are different. Some models are hyper-realistic, while some offer sensations that you will not get from real sex. The tightnesses are also different – some Fleshjacks are super snug, while some allow for more breathing room for the c*ck. Different strokes for different folks.
Should I invest in a Fleshjack if I have a partner?
Sure. Fleshjacks can even spark up a dead bedroom (speaking from experience.) I have also found that Fleshjacks can bring a very interesting new dynamic to relationships where the top and bottom experiment very little.
I once had a partner who preferred being a bottom for years. Watching him penetrate a see-through Fleshjack for the first time was one of the hottest experiences of my life.
Well, well, well. I think we are due for a start. Ready to get to the bad boys themselves? Because I sure am.
These are the best Fleshjack sleeves for 2021:
• Our top pick – Boomer Banks Sonic Boom
• Best for performance improvement – Stamina Training Unit: Butt
• A vibrating Fleshjack -Vibro: Butt
• The original Fleshjack – Classic Bottom Jack
• A see-through Fleshjack – Ice Jack Bottom
• Best for edging – Jake Bass Dream
• Most unique texture – Diego Sans Sex Machine
• A Fleshjack with balls – Fleshack
• An ebony Fleshjack – Milan Christopher King
• Most intense Fleshjack – Brent Corrigan Bliss
Our top pick – Boomer Banks Sonic Boom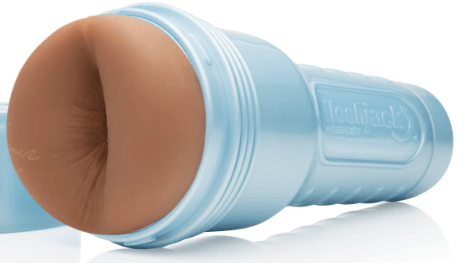 Who is it for: Anyone that loves pleasure
Available on Fleshjack
Boomer Banks is a freaking icon of gay pornography. The man is gorgeous, loves design, and has a beautiful cannon of a c*ck. Sorry to simp too much, but I can't resist, Banks is one of my favorite stars, hands down.
The Boomer Banks Sonic Boom Fleshjack also does not disappoint. I must warn you, though – this one is not for the faint of heart! This spirally entry texture grips you from the get-to…if you are not used to the sensations of Fleshjacks, you might end up coming right away. No judgment!
There are 4 textures in total. As I already mentioned, the first one is by far the most intense. From there…you slide towards the more gentle textures.
As a grande finale, the head of your c*ck can rest between the gentle ridges of the last part. An awesome ride all-around. Is it the best Fleshjack of all time? It just might be, gentlemen, it just might be.
Best for performance improvement – Stamina Training Unit: Butt
Who is it for: Men wanting to improve their stamina in the bedroom
Available on Fleshlight
The Stamina Training Unit is the best-selling product of all time for this company. What does this mean? That it works. Do not get confused by the name of this toy – you can buy this even if you are already set in the stamina department. All the toys produced by Fleshlight are made for pleasure. This one is no expectation.
So, what exactly do we have here? A carbon copy of an *sshole – with all the tightness, the intensity, and the sheer awesomeness. If you have never had sex with a man before…well, here is your chance to get a good idea of what the experience will be like. At least as far as the physical side of things is concerned.
I must admit, the Stamina Training Unit is not one of my personal favorites anymore. There are more interesting Fleshjacks out there. Still, I would be doing a disservice to the company by leaving the Stamina Training Unit out of this list. It is a legendary toy that has led so many men to the supreme world of Fleshjacks.
A vibrating Fleshjack -Vibro: Butt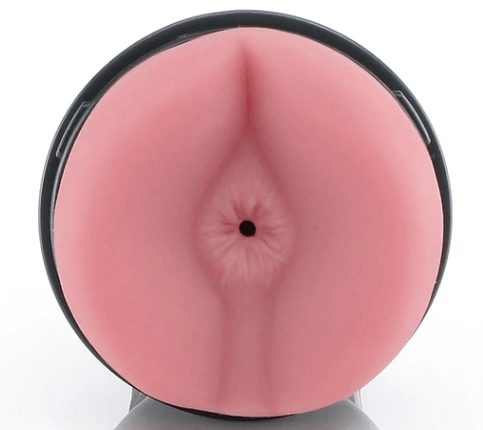 Who is it for: Men who enjoy vibrations in their sex toys
Available on Fleshlight
A legend, this one. I am also pretty sure that it was one of the very first sex toys I ever bought. And I am still a big, big fan.
Here, you have the best of both worlds – a well-crafted anal orifice and a vibration that makes the sensations even more awesome. My serving suggestion for this toy would be the following – start slowly penetrating without turning on the vibrating function.
As you get closer and closer to climax, turn on those ever-so-sweet vibrations. If this is your first time with a Fleshjack, this will be an experience you will remember for a long, long time.
While I do not like writing about the technical part of things, I will make a small exception here – the 3 vibrating bullets with the batteries are included. You will not have to spend extra to get the full benefits of this beast of a Fleshjack.
This toy is not filled to the brim with textures. You also do not have the marketing pull of a massive gay star. But, somehow, it is still one of the best Fleshjack sleeves on the market. A sweet *sshole that vibrates – this is all you have here. But it just works…it works oh-so-well.
The original Fleshjack – Classic Bottom Jack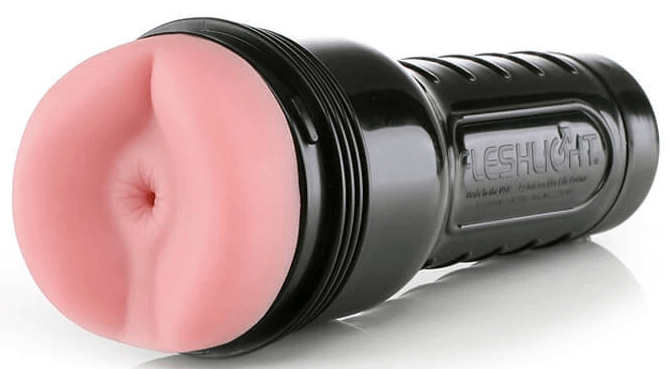 Who is it for: men new to sex toys
Available on Fleshlight
All rise, we are now in the presence of the OG! The classic Bottom Jack can easily be considered the grandfather of all other Fleshjack sleeves. In one package, you have everything that makes Fleshjacks so great – the patented SuperSkin material, an intense yet straightforward inner texture, great design, durability.
It is also priced slightly slower than the newer, flashier Fleshjack models. Classic Bottom Jack is a seemingly perfect male masturbator in that sense. It will give you years of great orgasms if you treat him well. So, any downsides at all?
Well, as with any hobby, the rabbit hole goes quite deep. A beginner to male masturbator can easily have his mind blown by the Classic Bottom Jack. That said, once you become a collector, you will be on the look for that constant newness. You will want unique, even weird sleeves to experiment with. Plus, you will have loads of Fleshjack boys to collect.
Dang, I will have to stop here. Writing about this toy just made me nostalgic for an era where I was happy just to own the Classic Bottom and only a few other Fleshjacks.
In a nutshell, if you do not know where to start…why not start with the Classic Bottom Jack.
A see-through Fleshjack – Ice Jack Bottom
Who is it for: Voyeurs, couples
Available on Fleshlight
Next up on our list of best Fleshjack sleeves, we have Ice Jack. Ice Jack is a see-through Fleshjack. This makes it an ideal toy for someone who loves to see everything. Generally, see-through male masturbators tend to be favored by couples – what could be better than seeing every inch of your partner as he gets off?
That said, it is far from being a couples-only Fleshjack. I, for one, love seeing my c*ck as it slides back and forth in this rockstar of a sex toy. And, as an added perk, the material also makes my size seem a bit bigger. What's not to love!?
The see-through aspect is far from being the only talking point of this Fleshjack – the sensations themselves are quite unique too.
I count 6 different textures in total – bumps, ridges, rings…all kinds of stuff to keep one intrigued. And, to make things even more interesting, there are variations in the diameter of this toy – as you thrust deeper, things get more intense.
All in all – you can't miss this one if you are a visual person. And, since most men are, it is easy to see why this one sells so well.
Best for edging – Jake Bass Dream
Who is it for: Fans of edging
Available on Fleshlight
This is seemingly such a straightforward Fleshjack – there is little variation. You have one single texture through the whole thing and there are no separate chambers. So, why is it on our list of best Fleshjack sleeves?
Because simplicity is often king. You see, this texture is just done so well. Those nubs and ridges just massage my c*ck so freaking well. I also love that this thing is so freaking tight. I consider myself reasonably well-endowed and this tightness is bordering on being uncomfortable. There are times when I have been intensely horny…during those times I can almost get off just feeling this intense texture.
I slowly slide to the end and just let my c*ck rest in this Fleshjack. I let the tension build up by watching a good steamy clip…then a few good strokes…and climax! Another evening well spent.
Perhaps I got a bit too personal here…no regrets. The world needs to know about the masterpiece of a Fleshjack sleeve that is the Jake Bass Dream.
Most unique texture – Diego Sans Sex Machine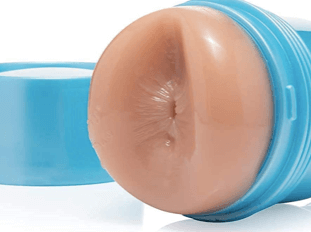 Who is it for: An experienced Fleshjack user
Available on Fleshlight
Ah, yes, Diego Sans – the hairy Brazilian heartbreaker with a dominant attitude and a massive c*ck to match. I remember being very excited to try this Fleshjack out.
When you look at the star, you expect something exotic and adventurous. Does the Fleshjack carry this vibe? Absolutely!
There are six different textures in total. Each texture provides a slightly different sensory experience. In fact, I would say that each time you masturbate with this one, the experience is slightly different. Try changing up your rhythm and the intensity of your strokes…it is almost like you have a new Fleshjack sleeve every time!
Another feature worth mentioning is the bottom cap. The cap regulates the amount of airflow of this Fleshjack sleeve. This means that the tightness of the toy is automatically adjusted – never too tight, never too loose.
All in all, this is one of those cases where the Fleshjack has perfectly captured the essence of the star it represents – sexually supercharged, slightly mysterious, and oh-so-hot. Without a doubt, a winner of a Fleshjack sleeve.
A Fleshjack with balls – Fleshack
Who is it for: Testicle fetishists, fans of oral sex
Available on Fleshlight
For the longest time, I hesitated to buy this little bad boy. I mean…a Fleshjack with dangling balls? Doesn't it make the penetration a bit uncomfortable?
I am glad to admit I was wrong. Not only do those soft balls add to the immersion, but they somehow make the Fleshjack experience a bit more pleasurable too – I challenge you to resist squeezing and caressing them as you penetrate this Fleshjack!
This Fleshjack is all about the balls – the further and further into the sleeve you penetrate, the more little massage balls your c*ck will hit.
Ever had a bl*wjob from someone truly excellent with his tongue? Yeah, this Fleshjack offers a comparable experience.
When I look at other Fleshjack reviews, this bad boy is rarely mentioned. Why??? For me, it is surely one of the most unique (and best) Fleshjacks on the market.
An ebony Fleshjack – Milan Christopher King
Who is it for: Fans of intense stimulation
Available on Fleshlight
The King…what an apt name for this Fleshjack!
The golden case, the chocolate brown silicone, the intricate inner texture – this Fleshjack just screams elegance and luxury. If you are someone that wants their male masturbators to look high-end, then look no further.
How about the sleeve itself though?
Well, it is quite adventurous. You have one of the tightest sleeves on the market and 6 different textures in total. All of the textures are wildly different from each other too. The result is a very intensely stimulating toy.
Yet again, it is one of those sleeves that might just make you blow your load immediately after getting into the groove. Whether this is a bad thing or not is up to you to decide.
Best value – Flight Aviator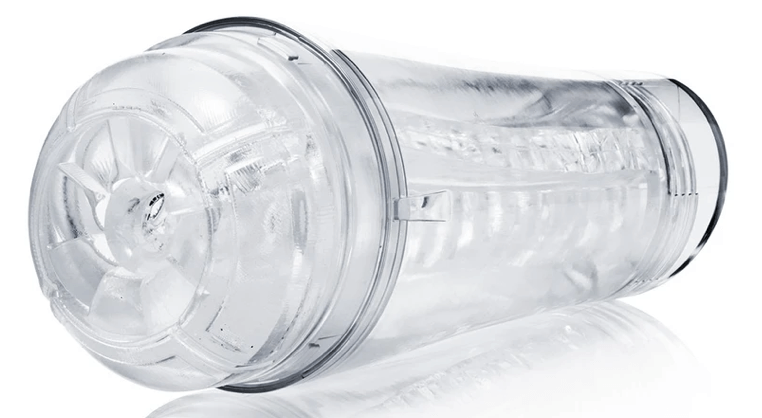 Who is it for: Voyeurs, couples
Available on Fleshlight
Flight Aviator is the cheapest Fleshjack sleeve on this list. Some of you will probably think that this means that the quality of this toy is inferior to other best Fleshjack sleeves. No sir! I wouldn't have included it here if it wouldn't rock.
For one, this Fleshjack uses the same see-through design that Ice Jack Bottom. Yup, yet again we have something for a voyeuristic eye!
It is also one of the most compact Fleshjacks out there – you could quickly hide this toy anywhere. Hell, you could even travel with this thing!
The Flight Aviator uses one single texture. Here, you have a seemingly unlimited amount of tight pleasure rings. As you start penetrating, your c*ck will immediately be swallowed by the snug tightness. That good old Fleshjack tightness that is impossible to find in other male masturbators.
Is the Flesh Aviator my favorite Fleshjack of all time? Not really. Is it one of the best value-for-money male masturbators on the market? You bet it is.
Most intense Fleshjack – Brent Corrigan Bliss
Who is it for: men who like intense stimulation
Available on Fleshlight
In all honesty, I am not a fan of the man himself. Brent Corrigan has a vibe of a smug cowboy. Something that I just can't get into, sorry. That said, the Fleshjack inspired by the man is next level – this main texture is INTENSE!
Those ridges and bumps hit you from the entry and keep you on edge until you reach the second chamber.
While the main texture is super intense, the second chamber (there are only 2 chambers in total) with a cross-rib texture is a little bit easier on the c*ck. This chamber is all about offering the head of your member a little resting spot from the intensity of the first chamber.
All things considered, Bliss is still easily one of the best Fleshjack sleeves on the market. It would also be one of my top suggestions for men looking to buy their very first Fleshjack.