The following article contains affiliate links, which means Sex Toy Magazine earns commission from products purchased through links in this post. If you love our work, please consider supporting us by ordering the products of your choice using the links placed in the article.
So, you have got your VR equipment and your male masturbator ready for action. You have finally joined the ranks of millions of people who consume VR porn. I salute you on this choice!
During the last two to three years, VR porn has gone through an evolution of sorts. Nowadays, finding great scenes and actresses is easier than ever before. In fact, we, the VR porn consumers, are kind of spoiled. If you are new, it can be overwhelming to decide exactly where and how to start,
This is where Sex Toy Magazine comes with a helping hand. I am a long-time fan of VR porn myself, which is why I decided to put together a list of the top VR pornstars currently in the business.
All of these performers have truly made the most out of this wonderful platform. And, watching their scenes is a guarantee of a truly amazing orgasm. In my list, I deliberately included actresses for different tastes. In the end, I think I managed to do a great job and I am sure that everyone new to VR porn will find a great starting point from this list.
So, without further ado, let's hop right in.
These are the best VR pornstars currently in the business:
Adria Rae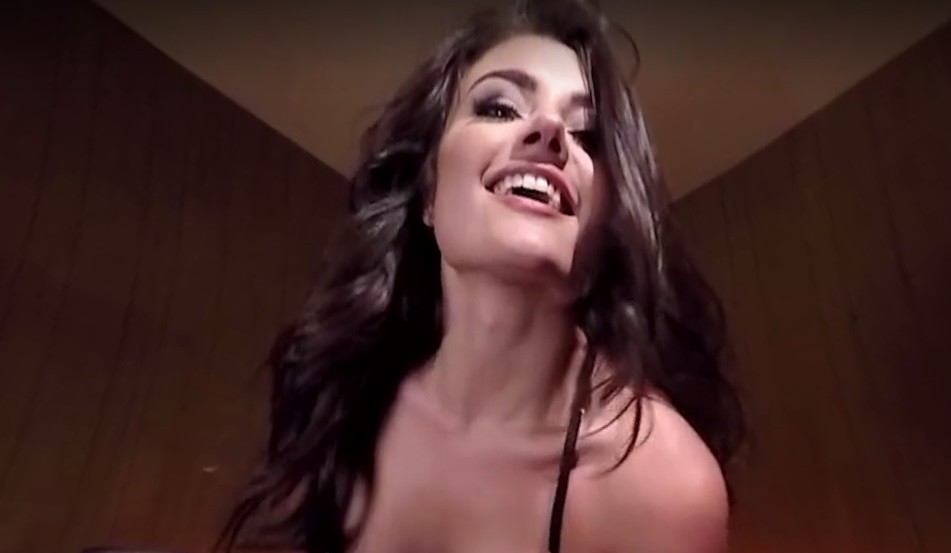 Selection of VR porn starring Adria Rae
Twitter profile of Adria Rae
OnlyFans profile of Adria Rae
If you haven't seen "This Is It", a scene by Adria Rae and Jake Adams, do yourself a favor and look it up right now. I am not exaggerating when I say that this scene is the pinnacle of modern pornography. The whole thing is shot almost like a major Hollywood production – it looks simply gorgeous. Plus, the chemistry between the performers is top notch and the sex itself is super intense without feeling forced. "This Is It" showed the world that Adria Rae is not just another porn actress. Hell no, this girl is an artist.
How is her VR material though? Stunning. Rae has an amazing body that suits VR like a glove. Plus, as we already mentioned – this girl is intense. Fans of hardcore pornography will love seeing just how much presence Rae has in her videos.
Mrs. Rae has also been through quite the journey in porn – a journey that has not always been all flowers, money, and happiness. However, in my opinion, this has only made her art more powerful. Her more recent material shows us a version of Adria that truly knows and enjoys what she is doing on camera.
What else is there to say? Not much. Just go check out "This Is It" and you will immediately see why Adria Rae is the first star on this list.
Emily Willis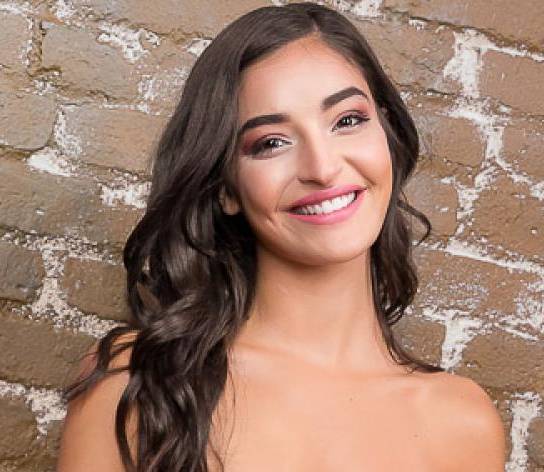 Selection of VR porn starring Emily Willis
Twitter profile of Emily Willis
OnlyFans profile of Emily Willis
This woman is a walking contradiction, which is why we love her so much. I mean, just take a look at her. She looks, simply put, heavenly. If she was working in Hollywood, she would easily be rated as one of the most feminine and classically beautiful women out there. But, well…instead of Hollywood, Mrs. Willis chose to work in the adult industry, and we love her for it.
Oh, I was talking about contradictions earlier on. You see, this woman looks almost angelic, yet is down for some seriously raunchy stuff. I once saw an interview with her where she said that she was down for some intense fetish stuff immediately. She also had a devilish glare in her eyes while she was talking about her first intense scenes, which made the interview even hotter.
What about her VR scenes? They are awesome. This is a woman who truly loves sex (Mrs. Willis reportedly masturbates at least twice daily) and genuinely wants to give her viewers the best possible experience. All of her VR scenes are immersive, full of passion, and very, ermm…enjoyable to watch.
Abella Danger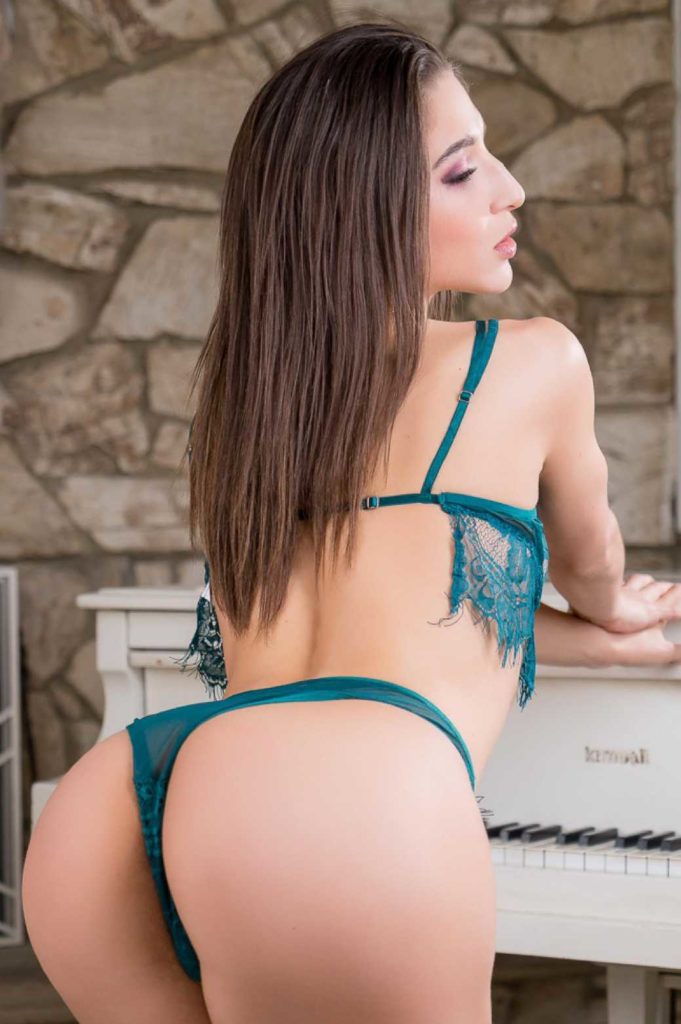 Selection of VR porn starring Abella Danger
Twitter profile of Abella Danger
OnlyFans profile of Abella Danger
If you know anything about porn, then you have undoubtedly heard about Abella Danger. For years, she has been one of the most in-demand stars in the industry, and as of 2022, she is also one of the queens of VR porn.
The best thing about Abella Danger? In my ever-so-humble opinion, it is her ass. This is going to be a big statement, but I'll go ahead and write it out anyway – Abella Danger has the most beautiful ass in the entire industry. Period.
That ass in reverse cowgirl or doggystyle plus a good headset and a male sex toy of your choice. In all honesty, investing in VR is worth it for this experience alone.
That said, that sweet butt is not the only thing that made Abella famous. This woman has a background in dancing, which makes her adult scenes seem like an artform in itself. The way her body handles all the different positions is simply beautiful to look at. Oh, and exactly like other best VR pornstars, Abella Danger just exudes love of sex. And, this always shows on screen, which is good news for all VR porn lovers.
If you are not familiar with Abella yet, do yourself a favor and check out some of her work immediately.
Angela White
Selection of VR porn starring Angela White
Twitter profile of Angela White
OnlyFans profile of Angela White
We continue our list of best VR pornstars with yet another royalty of the adult biz – the one and only Angela White from Australia.
Abella Danger, the previous star on our list, mesmerized with her ass. Well, now it is time for the breasts to take the front seat. And, boy does Angela White have a gorgeous rack on her.
Huge, natural, and simply beautiful to look at. God was having a good day when he created that woman.
Angela clearly knows that her breasts are her best asset, which is why they get the limelight in almost all of the VR scenes of Angela White. If you love this star, then you have obviously fantasized about sticking burying your member between those massive breasts and blowing your load. Well, with VR, you can get very, very close to experiencing this for real.
In a nutshell, if you are a t*ts-man, then start your VR journey with some Angela White scenes.
Liya Silver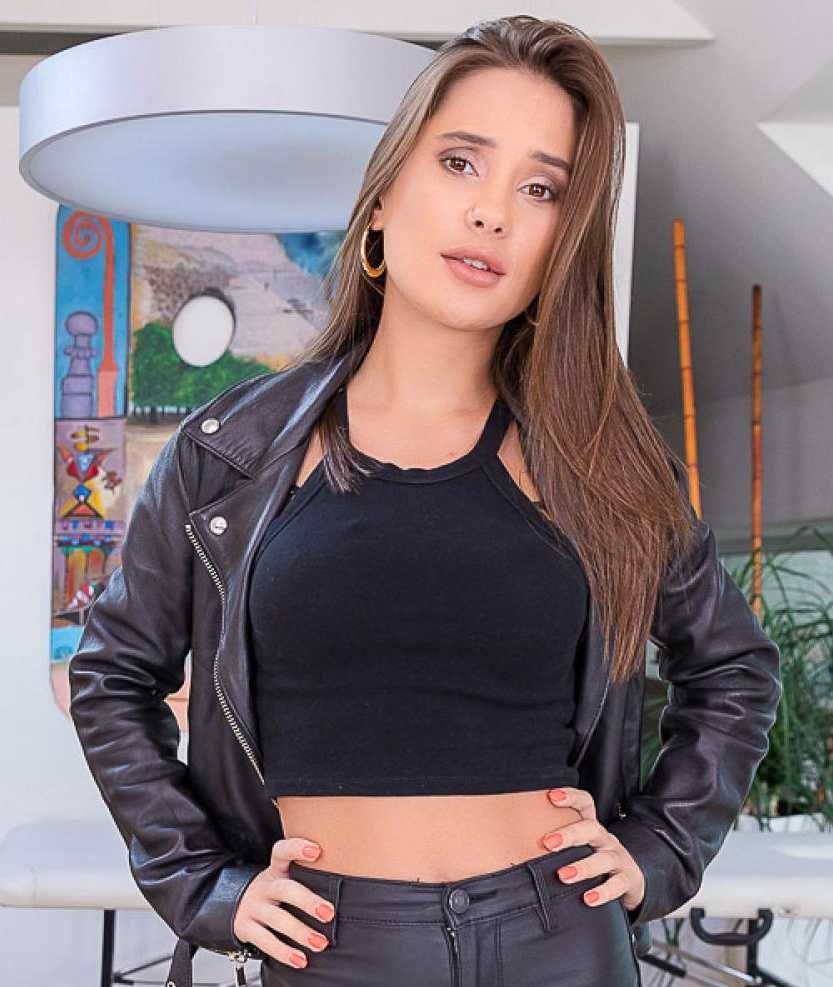 Selection of VR porn starring Liya Silver
Twitter profile of Liya Silver
OnlyFans profile of Liya Silver
So many men have a thing for Slavic women (myself included), which is why I knew that this list of best VR pornstars is bound to include some beauties from the east.
Liya Silver is a star with a background in fashion and modeling. Her career in this field was somewhat successful, but she really took off once she hit the world of porn. It is easy to see why – this woman looks stunning. She has a classic, somewhat stoic and cold Russian vibe. And that body…my god, that body. Mrs. Silver has quite possibly the most beautiful nipples in porn…and that firm ass. A dream, I tell you.
Now, there will be people who say that her VR scenes are plain. I do not agree! Yes, the scenes of Liya Silver do not feature over-the-top moaning and other annoying porn cliches. Instead, you see a woman who has sex her own way. She clearly knows what she is doing and enjoys it. This is why watching her VR scenes feels almost eerily intimate at times.
All in all, Liya Silver already belongs to the ranks of some of the best Russian pornstars of all time. And, I for one can't wait to see what else her career has in store for us.
Vina Sky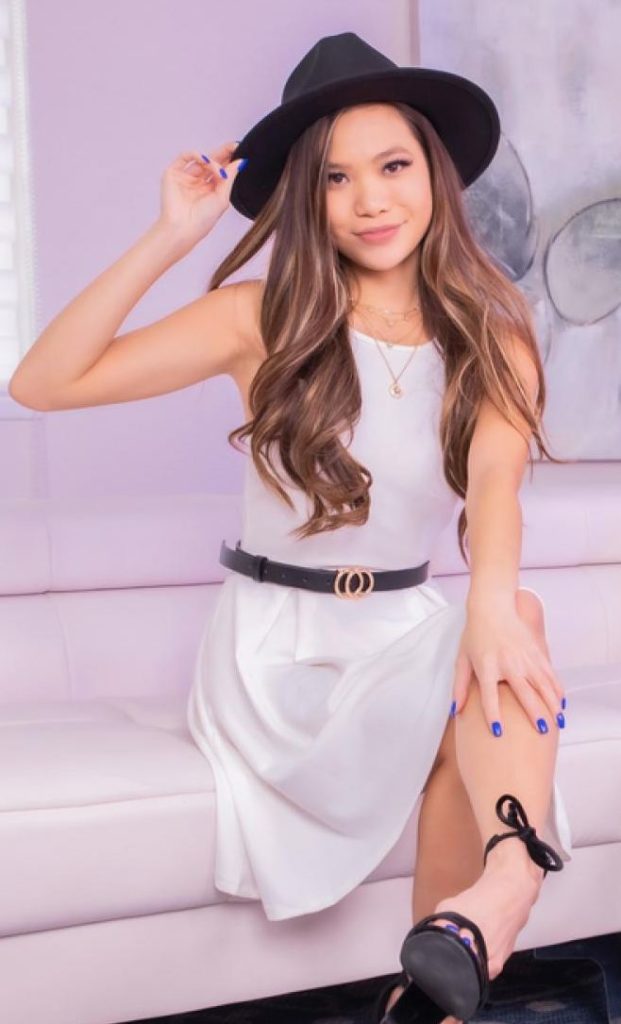 Selection of VR porn starring Vina Sky
Twitter profile of Vina Sky
OnlyFans profile of Vina Sky
Vina Sky is a dream for lovers of petite women. This Vietnamese-American bombshell grew up in Austin and took the industry by storm in only a few years.
Vina is among the rare performers who have managed to embrace the VR platform from the very start. She knows how to make the most out of all of her VR scenes – she always handles the positions from exactly the right angles. Plus, she always seems to know how to communicate with the viewer of the scene. Something that few VR pornstars get right.
Having said that, Vina Sky is far from being someone who got it lucky by knowing how to perform in VR porn. This girl has an edge to her – she handles even the biggest c*cks with style, grace, and attitude. The edge she shows on camera really makes you wonder what kind of person Vina Sky is in her private life.
Blake Blossom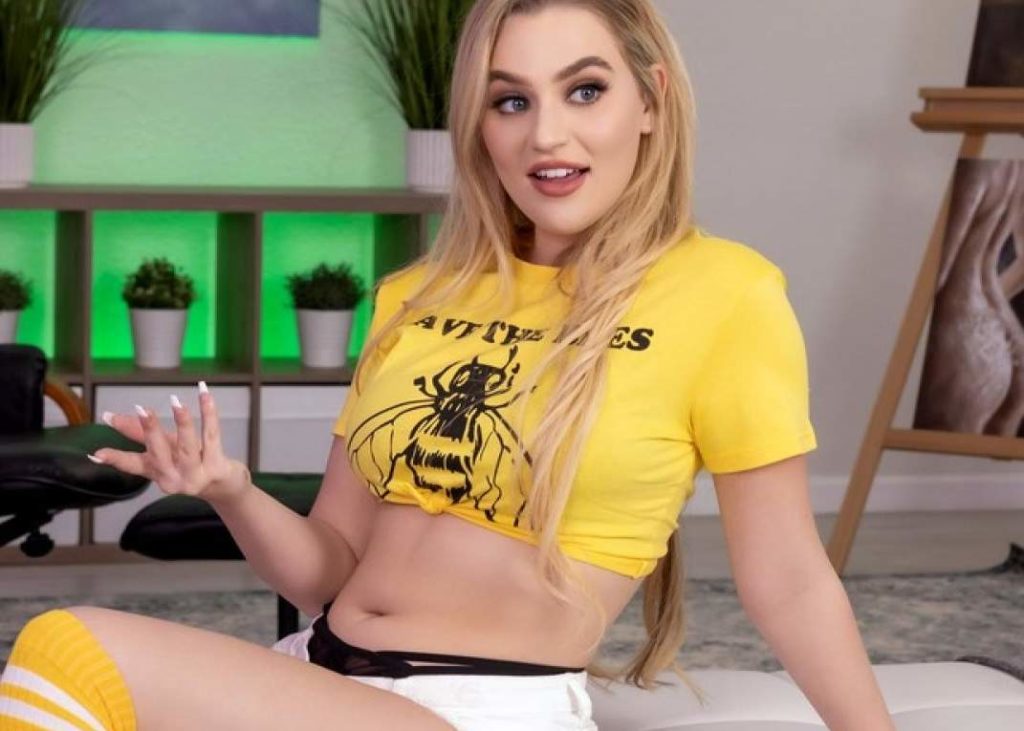 Selection of VR porn starring Blake Blossom
Twitter profile of Blake Blossom
OnlyFans profile of Blake Blossom
This All-American babe is awesome. Something about Blake reminds me of times when I first started secretly watching porn from beat-up VHS tapes I found in my dad's stash. Most of these movies featured chesty, blonde, and super feminine women.
Blossom is exactly like this – she is almost vanilla in the sense that there is absolutely nothing exotic about her. I mean, she looks like a classic cheerleader.
Well, this is precisely why I love her. Her natural boobs and butt, that bubbly aura…I mean, Blake Blossom is almost like a woman custom-made for VR porn.
All in all, no intense kinks, no exotic looks…simply one of the best, most sex-loving blonde pornstars currently working in VR porn.
Riley Reid
Selection of VR porn starring Riley Reid
Twitter profile of Riley Reid
OnlyFans profile of Riley Reid
I mean, what is there to say about Riley Reid at this point? She is easily one of the most well-known pornstars in the world. Plus, she has a massive social media following outside of the adult world as well.
This one will be quick. If you do not know Riley Reid yet for some reason, then know this – she is one of the most intense performers out there. This woman does it all with pure power, intensity, and pleasure. Some of her scenes are quite extreme, yet she still enjoys all of it.
To top it off, she does not look like a pornstar at all. Riley has a quintessential girl-next-door-vibe to her. I mean, she almost looks nerdy in a way.
So what does she offer for fans of VR porn? The same intensity. The same dirty-yet-innocent vibe. Riley has truly embraced the world of VR porn. And boy do we love her for it.
If you haven't checked her scenes out yet, then be ready. Riley Reid scenes are like mandatory reading back in high school – you just have to study her scenes to know what modern porn is all about.
Eliza Ibarra
Selection of VR porn starring Eliza Ibarra
Twitter profile of Eliza Ibarra
OnlyFans profile of Eliza Ibarra
Next up, we have Eliza Ibarra. This woman has been in action for about 3 years. During this short time, she has managed to make her mark on the industry. First off, she looks exotic. This Californian brunette has a sort of mystical vibe to her. I mean, when I look into the eyes of Eliza Ibarra, I feel like she is about to start predicting my future with Tarot cards.
Ibarra had done both girl-on-girl and straight scenes. And, she excels in both scenarios. Doesn't matter whether she is eating another woman out or riding a massive, warm rod – Ibarra knows what her viewers want and she is willing to give it to them.
Can't wait to see what else she has in store for us in the future!
Natasha Nice
Selection of VR porn starring Natasha Nice
Twitter profile of Natasha Nice
OnlyFans profile of Natasha Nice
Natasha has started shooting VR scenes very recently. Yet, she is already one of the most popular models on VR Bangers. What does this mean? Well, it means that the competition needs to watch out. At this rate, Nice is going to be a top 5 VR star in the near future.
So, what has made this woman so popular so quickly? In my opinion, it is her vibe. She looks like the sweetest, most warm person you could hope to meet. Despite being young, this girl has an almost motherly vibe to her.
And then there is this body. The screenshot above should give you an idea of what to expect. This woman has the curves of a goddess. I mean, I want her to choke me between her thighs and/or breasts. Oh, and I am not even joking. Just check Natasha Nice out in VR and you will see exactly what I mean.
Valentina Nappi
Selection of VR porn starring Valentina Nappi
Twitter profile of Valentina Nappy
OnlyFans profile of Valentina Nappi
Valentina is originally from Italy. A country known for fantastic food, beautiful architecture…and some of the most intense, perverse porn known to man. I mean, we are talking about the motherland of the one and only Rocco Siffredi, one of the most famous male performers of all time.
But, let's not get off topic here – we are talking about Valentina Nappi right now. And, I am glad to say that this woman represents Italy like a champ! While she looks like a typical Mediterranean goddess, there is a lot of darkness in that girl. Gangbangs, BDSM, anal…she has done it all.
As I have already mentioned, I love a woman who has the classically beautiful look yet is down for (almost) whatever. Valentina Nappi is a great example of such a performer. Thank god that she is doing VR porn!
Mia Malkova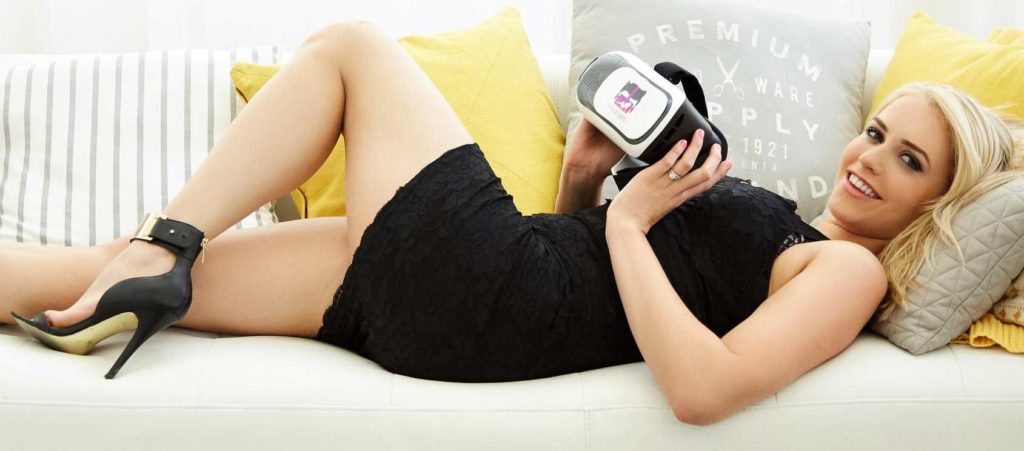 Selection of VR porn starring Mia Malkova
Twitter profile of Mia Malkova
OnlyFans profile of Mia Malkova
Love her or hate her, you can't talk about the best VR pornstars without mentioning Mia Malkova. I mean, she is easily one of the most acrobatic pornstars out there. Her movements dazzled me back when she was only doing 2D porn, so you can only imagine how impressed I was when I first saw Malkova in VR.
Let me tell you…this woman does not hold back! She knows that she has a killer body and she wants to show the world EXACTLY what she can do with it. VR has given her the opportunity to display her talents in greater detail than ever before. And boy does she use this opportunity!
Kira Noir
Selection of VR porn starring Kira Noir
Twitter profile of Kira Noir
OnlyFans profile of Kira Noir
Next up on our list, we have Kira Noir – my favorite black VR pornstar. Here, we have a woman who started out as a stripper. And, unlike most people who work as strippers, Kira actually loved it. She loved the intimate and erotic nature of the job.
In a way, porn was only the natural progression of this path. I mean, what could be more intimate than letting millions of people watch you having sex? Well, there is one thing – VR porn. This medium allows Noir to get even more intimate and communicate with her fans better than ever before.
But what is so special about that girl? You might be surprised to hear it is humor that really makes her special. She approaches all of her scenes with a warm hearted sense of humor, which makes you think you are watching the hottest comedy show you have ever seen.
Jessa Rhodes
Selection of VR porn starring Jessa Rhodes
Big breasts, blonde hair, pouty lips, a super feminine vibe…you know the type. Girls like this remind me of stereotypical bimbos and cheerleaders…which is precisely why I love women like the next model on our list, Jessa Rhodes.
You see, I have always had a thing for slightly over-the-top All-American women.
Of course, there is way more to Jessa Rhodes than her looks. For one, Rhodes is one of the stars that has managed to consistently get better. It is almost amazing to be honest – it seems that every scene she puts out is slightly better than the previous one.
By the way, Mrs. Rhodes herself has admitted it too. She once took part in a Reddit AMA with her fans and said that the more porn she does the better it gets for her. This is because she has learned to relax on camera and not worry about technicalities like the right camera angles. These things come naturally to Mrs. Rhodes now – all she has to do is enjoy the sex and get paid. Hopefully, she will keep loving it for years to come because I can't imagine modern porn without Mrs. Rhodes.
---
Looks like this is it – the very best of virtual reality pornstars of 2022. I think I managed to cover all bases and I think anyone will find a girl suited to their tastes from this list.
Hopefully, as more stars embrace the wonders of VR, I will be able to update this list in the future. For example, Harley Dean recently returned to porn and I can't wait to see what kind of content she will do with this medium.
I also hope to see new faces in VR porn as well. This medium is only getting more and more popular, and soon enough we will see the first women who START their adult careers with VR porn. Maybe there already are some such women? If so, hit me up and I will gladly do some "research" on these newcomers.
For now, goodbye and see you for the next article!