The following article contains affiliate links, which means Sex Toy Magazine earns commission from products purchased through links in this post. If you love our work, please consider supporting us by ordering the products of your choice using the links placed in the article.
Yet again, we will talk about sex dolls. I mean, I love sex dolls. In fact, writing about dolls is easily one of the best parts of being a sex toy blogger. I mean, what is there not to love?! Modern sex dolls truly offer a legitimate alternative to a sex partner.
There is one massive drawback though – sex dolls are expensive. A model from RealDoll (currently the best sex dolls in the world) can cost up to $10k. Yes, you read that right – a sex doll can cost ten thousand dollars. Yes, there are sex dolls out there that can be bought for a petty penny, but quite frankly…they are not worth it. You would be better off buying something like a Fleshlight or a blowjob machine.
Now, if you still want to enter the world of sex dolls, I would recommend starting with a sex doll torso. These dolls offer you the quality found in a full-sized doll, but they are much, much cheaper.
In this article, we will look at what exactly are Tantaly torsos, how they work, how much they cost, and for whom would I recommend buying these dolls. Of course, I will also write about my personal experiences with these products.
Without further ado, let's dive balls deep into a sex doll torso, gentlemen! Here is my full Tantaly torso review:
• My personal experience with Tantaly sex dolls
• Advantages of Tantaly sex doll torsos
• Disadvantages of Tantaly sex doll torsos
• Product recommendations for beginners to Tantaly torso
• Are the extra accessories worth it?
• Finishing words – Is Tantaly worth it?
What is a Tantaly torso?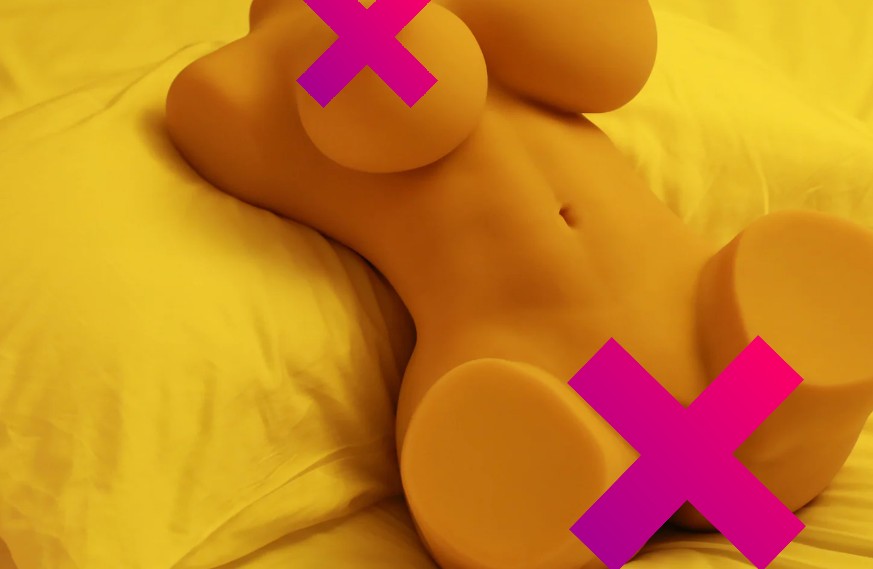 Tantaly sex doll torsos are like your regular, high-end sex dolls. With one exception – they are torsos. You have the vagina, the anus, and the breasts, but you do not have the face and the limbs. Due to this, manufacturing these dolls is much cheaper and the price for the end customer is lower as well.
The key material used in a Tantaly torso is TPE, a material that most high-end sex doll manufacturers use in their dolls. TPE is currently the best option for people who are all about realism – it is an elastic material that feels soft and silky to the touch. It also gives the breasts and the ass of the dolls that realistic wobble – you will get that ever-so-hot bounce when you are having fun with a Tantaly doll. To give you an idea of just how realistic TPE can get, here is another fun little fact – these dolls have goosebumps. Yes, it gets that detailed.
In addition, Tantaly torsos have adjustable metal skeletons. They provide support to the doll and also give you the option of positioning your doll according to your taste. This, by the way, also leads us to one of the most common misconceptions about Tantaly torsos – the positions are limited. Not true at all! Despite not being a full-sized model, a Tantaly torso will still be open to almost any position you can think of.
Since we are talking positions already, allow me to get even more personal. In the following, I will share a fee details about my own experiences with Tantaly sex doll torsos.
My personal experience with Tantaly sex doll torsos
Ah yes, it was like yesterday when I got my first Tantaly doll. I remember being very skeptical about the order. Back then, the website of Tantaly looked modest…and frankly, unreliable. I must admit, it was the price of these dolls that lured me in. The price and the positive online reviews.
The first doll I got was Britney (still the top seller on the site after all these years!)
As I opened my box (all the products are shipped in a plain, discreet box FYI), I felt weird. I had never seen (let alone had sex) with a torso before. It was really, really strange seeing the doll at first.
But, immediately after taking a closer look, I was sold. The body on this thing was incredible. Those massive, beautiful breasts and a juicy, plump ass were begging for a touch. And the first touch was heaven…I knew how good TPE feels, but I was still afraid that something might be off considering the price point. It wasn't! The skin of the doll felt exactly as smooth and realistic as the skin of premium life-sized dolls. I was turned on!
I have a little tradition with new sex dolls – I dress them up before I go at them for the first time. And, I followed the routine this time too – before receiving my doll, I specifically ordered lingerie from Fleur Du Mal to complement the model and make my first night more special. Did it work? Splendidly. Never be afraid to dress your sex dolls, even if they are torsos! It makes the experience that much better.
Eventually, though, the clothes came off. And what a ride it was! I enjoyed every little nub inside the p*ssy. I went at it for a good 10 minutes and decided to finish in her ass. Even tighter, even more intense. I lasted for maybe a minute and came home.
That night was the first of many, many splendid nights I have spent with these torsos. And, as much as I love testing out new stuff, the first time will always be special. And for that, Britney will always be the number one Tantaly doll for me.
Advantages of Tantaly sex doll torsos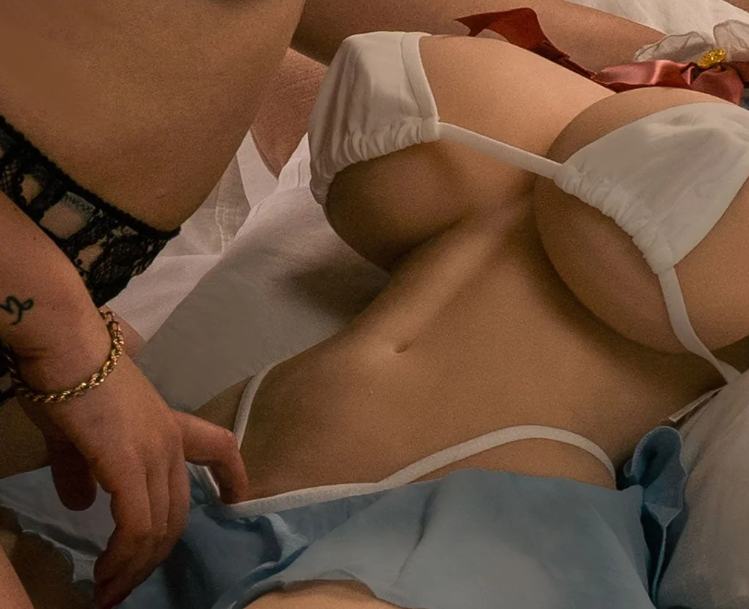 Well, I'm afraid that my previous writing made it quite obvious that I am a fan of these products. However, for a quick round-up, let's quickly review the main positive points of Tantaly torsos.
Easy to clean
Tantaly offers a sex doll care kit for around $30. The kit includes a portable washer (a sort of douche that can be used to clean your doll of all residue quickly), a storage bag for the doll, a drying stick, and a lube applicator.
The aforementioned washer makes cleaning the Tantaly torso super quick and easy. And, I can use the Tantaly washer for my other sex dolls as well.
A solid return policy
If you receive the torso and do not like the look of it, you are eligible to send it back and receive all of your money back during a 14-day period. No questions asked. This kind of customer trust is rare in the sex doll community. You literally have nothing to lose by ordering a torso. That said, if you have already opened and used your doll, you will have to keep it.
Durability
TPE sex dolls can be your companions for years if you take good care of them. Wash after each use, store in an upright position, use renewal powder to keep the skin looking great, and use a lube every time…and this is basically it. By following this routine, your sex doll torso will be in very good condition for a VERY long time.
The flexibility
As already mentioned, these dolls can be used in virtually all positions. Despite the fact that they are not full-sized. This is due to the well-made, flexible metal skeleton that will adjust according to how you position your doll. To be completely honest, the fact that these dolls are NOT full-sized makes them even better for some more physically demanding positions.
The material
Yup, the almost mythical TPE. This is a material that is so difficult to describe for someone who has never touched it. Even pictures don't do it justice. Think of the smoothest skin you have ever felt. Velvety, golden, and just so darn smooth…and the way it moves. Love it, love it, love it. A lot of years have passed since I got my first TPE doll, but I am still in awe at how realistic this material feels.
VIP system for members
Tantaly is a site that offers many perks for true collectors of sex dolls. By becoming a member, you will have the chance to earn Tantaly points that can be redeemed for…you guessed it, discounts for dolls. You earn points by usual actions such as sharing Tantaly-related content on social media. However, this system truly starts to pay off once you order something from their site. A frequent buyer of higher-tier products can earn some very, very solid discounts in the long run. Yes, I know this is a somewhat old marketing ploy, but it truly is useful for men who collect sex dolls. Men like, ahem, me.
Disadvantages of Tantaly sex doll torsos
As much as I love these sex doll torsos, staying unbiased is important. There is an aspect about Tantaly torsos that could potentially become a dealbreaker for some sex doll enthusiasts.
The immersion can be ruined due to the dolls not being full-size
Sex dolls are more than just holes to stick your penis in. There is an entire culture around sex doll ownership – I mean, there are men out there who credit dolls for saving their lives. As such, some men want sex dolls that are full-sized. This is just how it is. If your doll will be someone who you will share your life with, it is understandable that you will want a human-sized model. However, when you are looking for a doll only to fulfill your sexual needs, then a torso will do more than fine.
Product recommendations for beginners to Tantaly torso
So, you deicded to take the leap and get a Tantaly doll. Not a bad idea!
I know, I know, choosing is difficult – there are a lot of dolls to choose from. Still, I will do my best to make things a little easier for you and write down some of my personal favorites from Tantaly. These dolls are also regularly on the best-seller list of Tantaly, so I am not the only fan of these particular models.
Britney
Check offers for Britney
Britney has been the most popular Tantaly torso for a while now. It is easy to see why – this doll is affordable yet comes with all the perks that make Tantaly a winner of a company.
For one, the inner textures of the anal and vaginal tunnel are done very, very well here. The vagina is filled with small bumps that massage your penis as you penetrate Britney. As a plus, the texture is curved, which makes things even more interesting.
The anus is tight yet flexible. Again, you have an array of ridges and bumps inside. Combine this with the tightness of that ass and you get a truly thrilling experience.
The body of Britney is thick. Both the breasts and the ass are perky yet voluptuous. Oh, and that trademark wobble as you enjoy Britney from behind…stuff of heavens.
Considering how thick she is, Britney does not weigh all that much – at a net weight of 30lbs (13.5kg), she can be transported fairly easily.
Most importantly, Britney is relatively cheap – you will get her for under $400. A steal considering the quality of the build of this doll.
Monica
Check offers for Monica
Tantaly markets Monica as a hentai sex doll. To be completely honest, I am not sure where the hentai associations come from but she is a solid sex doll torso nevertheless.
Monica is like an ode to the fans of BBW sex dolls – her booty and breasts are even larger than those of Britney. And, better believe that this body looks fantastic in lingerie. In fact, if you are going with this doll, I would suggest purchasing a set of lingerie for the first time. Dress her up before having fun with her for the first time. It will make your first time more interesting and intense.
Oh, and while we are on the subject of intensity – both the vaginal and anal tunnels of Monica are quite…ermm, adventurous. There are several texture variations in both of them. And, the nubs and ridges also vary in size. The result? A rather unique yet great penetration experience.
She costs slightly more than Britney, but you will still not go over $500.
Cecilia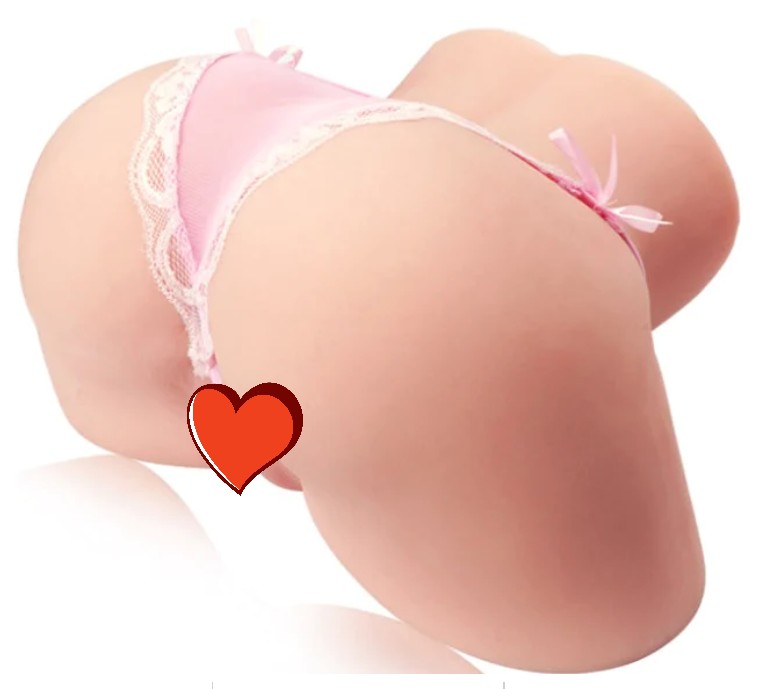 Check offers for Cecilia
Costing under $250, Cecilia is the cheapest sex doll torso on our list of Tantaly product recommendations.
So, how is it possible to keep this kind of quality with something this cheap? The size.
Cecilia weighs only about 20lbs or 9kg – so, if you are planning on traveling with a sex doll, this model may just be your best bet.
Again, you have both vaginal and anal tunnels. The vaginal tunnel features 6 elastic beads in total, each of them lined up to make the penetration experience as memorable as possible.
The anal tunnel offers more variations – you get the beads, plus a good amount of nubs and ridges to add another layer of sensuality to the tight anal experience. Good stuff all around!
Are the extra accessories worth it?
Let's say you want to buy a doll from Tantaly. When browsing the site, you will also see plenty of various accessories that can be added to the order. Are these accessories worth the purchase or will the doll be enough? It depends – let's take a closer look at which items are worth the extra investment and which ones you can skip.
Let's start with the items that are, frankly, not that useful for one reason or another:
The Tantaly water lube
Yes, you absolutely should use lube when you are having fun with your sex doll torsos. Not only will it make the experience better, but it will also make your model last longer. Now, there is nothing wrong with the in-house Tantaly water-based lube, but it is special in any way? Not really. You will find better deals elsewhere. Or even better…maybe you already have a bottle of lube available in your home. Just make sure to use a lube that is water-based!
Tantaly USB heating rod
As the name implies, the USB heating rod is for heating up the vagina and/or the anus of your Tantaly sex doll torso. Some men absolutely insist on using it before each intercourse, but I do not find it particularly important to heat up the doll before action. At room temperature, the insides of the doll are warm enough for my penis. And, once I enter the tunnels of my companion, they obviously heat up quite fast. In a nutshell, this is an item that does not cost all too much, but do I find it absolutely necessary? Not really.
Doll repair kit
A kit that includes everything needed to repair the torso after accidentally tearing it. Well, as I already mentioned, Tantaly dolls are durable if you take good care of them. I placed my bets on keeping the dolls in great shape by taking good care of them – thus far, everything has been just fine and my dolls still look splendid. Should something happen to one of my models, I will try the kit, sure. As of now, though, I have no need for it.
Now, let's also take a look at some items that are worth adding to the order.
Tantaly sex doll care kit
Check offers for the doll care kit
Three items – a portable doll washer, a doll storage bag, and a drying stick. Two items for cleaning the sex doll torso quickly and efficiently, and one item for storing the doll and keeping it away from dust and other harmful elements.
As a sex doll owner, you will use all of these items. A lot. So, I would suggest making things a tad bit more comfortable and ordering all of them at once via this Tantaly kit.
Renewal powder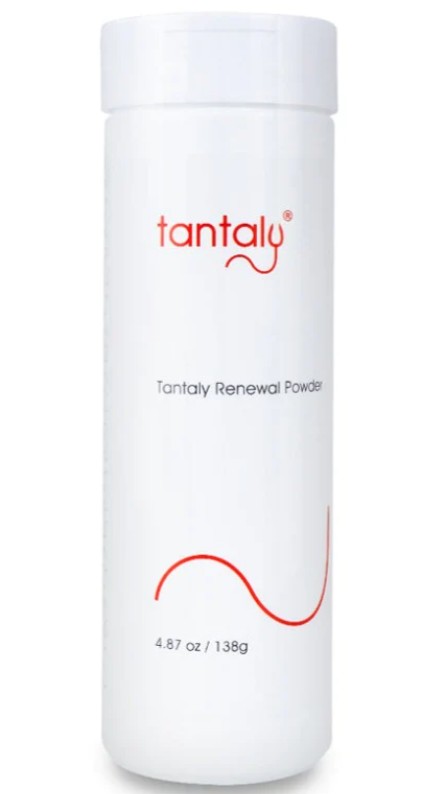 Check offers for the Tantaly renewal powder
Yet again, a very useful product for ensuring that the skin of your sex doll stays looking attractive for years to come. Use the powder regularly and your doll will look like new – even if you use the doll a lot (and you probably will.)
---
Finishing words – Is Tantaly worth it?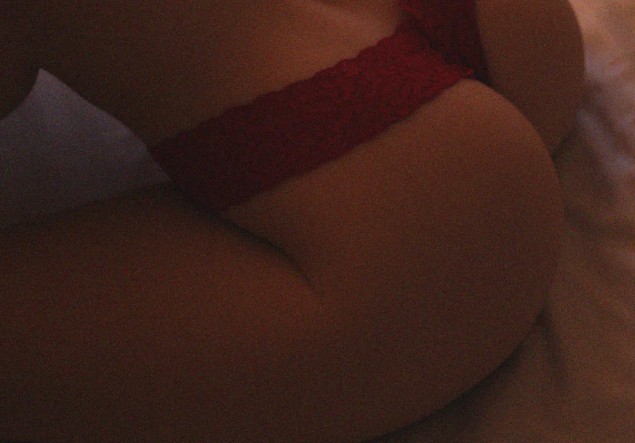 For someone who wants to try what sex dolls feel like without spending thousands of dollars, then Tantaly is a gift from the gods. For under $300, you can get a model that is well-built, durable, hot, and has a superb vagina/anus design.
Of course, at this price point, there are bound to be some downsides – namely the fact that your doll will not be full-sized. If you want to create a personality for your doll, this could potentially be a dealbreaker.
For anything sexual, though, Tantaly is more than a good deal. The positions, the feeling, the quality of the build…it is all there.
All in all, Tantaly is still arguably the best starting point for sex doll enthusiasts. And, I do not see any solid competition coming soon – the story changes once someone starts to sell full-sized dolls at a similar price point. But for now, Tantaly can proudly claim themselves as the best budget sex dolls on the market.
With that, I will wrap things up for now. Hope you enjoyed reading and we will see you for the next article!