The following article contains affiliate links, which means Sex Toy Magazine earns commission from products purchased through links in this post. If you love our work, please consider supporting us by ordering the products of your choice using the links placed in the article.
Male masturbator is a bit of a strange term. Some consider a Fleshlight or basically any sex toy oriented towards penis-owners a male masturbator. This causes a lot of confusion.
Generally speaking though, a male masturbator is a toy that automatically works on your penis without strict manual movements needed. Strokers are the main toys that fit into this category, but there are also penis vibrators, VR sex toys, and blowjob machines.
The point is, there are A LOT of different male masturbators out there. Some good, some bad.
One very common misconception about these toys is that they cost a fortune. This is not true. There are loads of very good, cheap male masturbators out there. These toys are generally also very good starting points for men completely new to sex toys.
It makes perfect sense – you do not have to spend a fortune yet can fully explore just how fun this stuff can be.
I took it upon myself to test and review the best cheap male masturbators out there. All to give our readers some inspiration on how to choose a product that will rock their world and let them spice up their sex life or masturbation game.
Before we proceed, allow me to explain HOW I chose the best cheap male masturbators. These are the main criteria I used in choosing:
The price – Well, this is obvious. Keep in mind that I did not only go for cheap stuff on principle. Instead, I chose male masturbators that shine in the value-for-money department.
The feeling – Above all, a sex toy has to feel good. Simple as that.
Durability – Also super important. You want your toys to last instead of breaking down after 5 uses…and yeah, believe me, I have been there.
I can get a bit long-winded when I talk about sex toys so I will stop here and just get on with it.
---
Dear penis owners, these are the best cheap male masturbators currently available:
• Best for VR – "Lovense Max 2"
• Best Blowjob Toy – "Lovehoney Hot Shot"
• Easiest to Clean – "Tenga Flip Zero"
• A See-Through Male Masturbator – "Lovehoney Open Invite"
• Best Glans Massager – "Lovense Gush"
• Best Male Vibrator – "Hot Octopuss Jett"
---
Best for VR – "Lovense Max 2"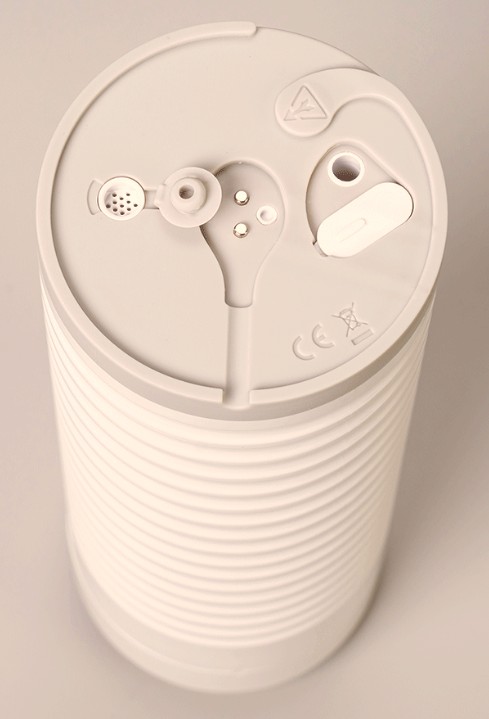 Key features: fully VR-compatible, superb long-distance connectivity, offers a unique sensation
A list of the best cheap male masturbators could never be complete without Max 2, the flagship VR masturbator from Lovense. A while back, I also included it in my list of best Lovense toys and I still consider it worthy of a place in that list. Why? Let's examine.
Well, this male toy is truly a unique specimen in so many ways. First, there is the price – you will usually find it online for about $100. Yes, not super cheap, but hear me out…the features that this thing offers are pretty damn unique for this price range.
We will start with the most important part, the feeling. The Lovense Max 2 offers a type of stimulation not found in other similar toys. While you are fully inside this toy, it offers a sensation similar to feeling the vaginal contractions of a woman while she orgasms. A sort of pulsating sensation that feels pretty damn awesome while you are penetrating the toy.
The speeds and patterns of these pulsations can be adjusted to offer exactly the type of intensity you prefer so this is a type of toy that will not get "old" quickly.
The main treat with the Max 2 though – VR-compatibility. You can sync this thing to everything that you see through your VR goggles. Just think about it – watching your favorite VR pornstars in action while also feeling like the main character in the scenes. Yeah…male sex toys have gone a long way. And at this price range…a pretty solid deal. Provided that you already own VR goggles.
The Max 2 is NOT a perfect toy though. It is quite bulky and loud. If you value discretion above all then you will probably have to look elsewhere. 
Again, for this price though…a very, very solid deal and arguably the best entry point to the world of VR porn. Oh, and when they say that VR porn is not worth it…well, they are lying.
Best Blowjob Toy – "Lovehoney Hot Shot"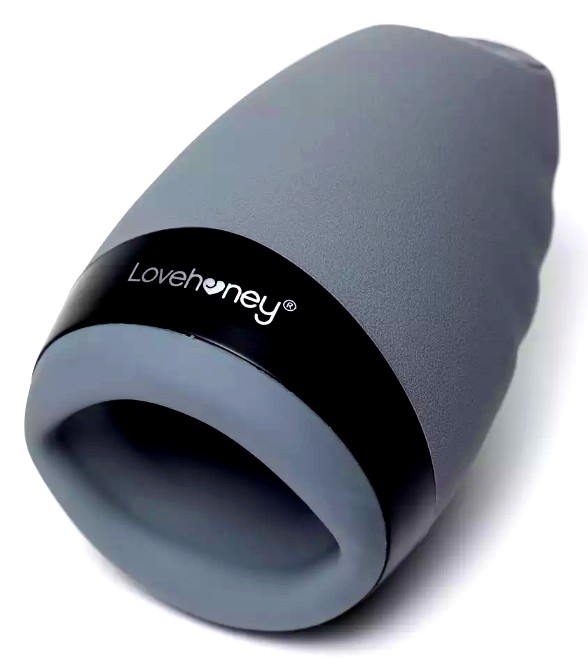 Key features: discreet and small, great warming function, offers a realistic blowjob experience
With this one, you will have to look out for sales. Lovehoney offers sales quite often so if you get lucky you may be able to snatch this one up for under $50.
The Lovehoney Hot Shot is designed to offer a sensation similar to a good blowjob. How does it achieve this? Well, the design is focused on the head and the frenulum of the penis.
Just coat your member with a generous amount of lube, get inside the toy, turn it on…and voila. The main treats here are the super silky silicone and the warming sensation that the Hot Shot offers. Small touches, but they offer a lot in terms of making the toy feel like a human mouth.
There are 6 different vibration patterns and 3 intensity levels here. When I use this one, I usually like to slowly ramp up the intensity. I start on a slow intensity and just "tease" the head of my penis and then gradually go more intense until I am ready to pop.
In addition to feeling good, the Hot Shot comes with some other useful perks as well – namely the travel lock. I don't know about other folks, but I like to travel with some of my smaller toys. And, a travel lock is great for avoiding some rather uncomfortable situations in airports.
All in all, a very, very solid penis vibrator for the price.
Easiest to Clean – "Tenga Flip Zero"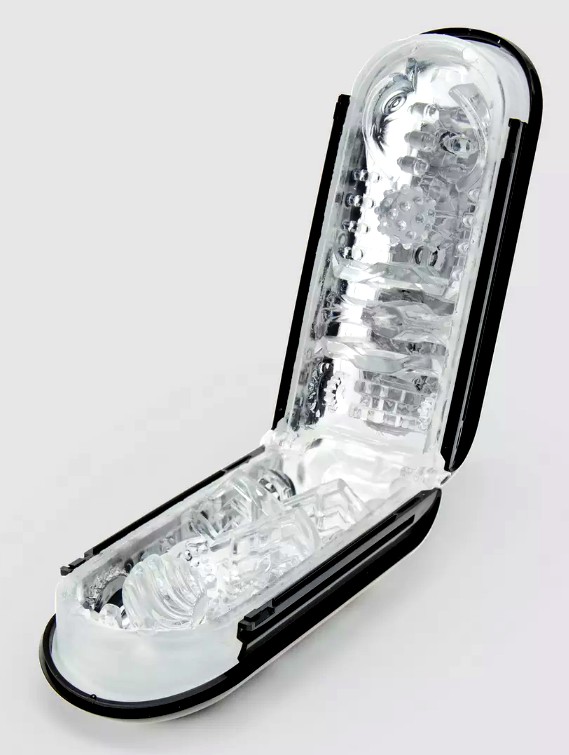 Key features: easy-to-clean, highly stimulating inner texture
Look, the market for sex toys is pretty overcrowded these days. Most toys do the same thing with some slight variations in looks, marketing, and such. It is pretty difficult to find something that does something differently.
With Tenga Flip Zero, I can confidently say that this one truly is a sort of mini-revolution. How come? Simply put, the cleaning process is super simple. Everyone knows that cleaning a sex toy and getting semen out of it is not the best part of the process. Well, the Tenga Flip Zero has simplified the process.
The toy is designed like, well, a book. You get your business done, open it up, give it a quick wash…and you are done! You do not have to carefully get your gunk out of various strange, small crevices.
Now, including this toy on this list feels sort of like cheating seeing as it is not an automatic toy. I decided to include it anyway. Just because it feels so damn good.
The inner sleeve of the toy is filled with various bumps, nubs, and ridges that stimulate the penis in a wonderful way. Every part of the penis FEELS this texture. You may think that this is an easy feat, but it is not. This sort of stimulation is something that is generally only offered by the tightest Fleshlights. Needless to say that I was surprised that something other than a FL can do something like this.
Basically, if you love an intense penis massage and do not like the careful cleaning process, go for this one.
A See-Through Male Masturbator – "Lovehoney Open Invite"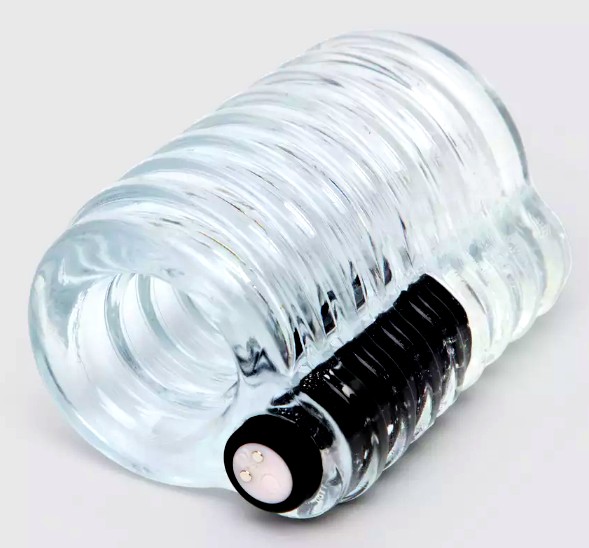 Key features: optional bullet vibrator, completely waterproof, a discreet toy
Lovehoney is arguably the most well-known online retailer of sex toys. They have a ton of stuff, great customer service, and fast shipping as well. A true three-peat.
Now, Lovehoney also has its own brand of toys. Some of them are good to great while some are downright awful. All of them are generally priced very reasonably though – expect not to pay over $100 for Lovehoney toys.
With the Open Invite male masturbator, we have a toy that falls into the "great cheapie" category. At a glance, it is a simple see-through tube. Very similar to the design we recognize from Quickshot, a series of cheap Fleshlights.
Now, the inner textures here are not complex in any way – just your basic ribs. This is not a deal breaker though because the Open Invite comes with an insertable bullet vibrator. Just pop this in and find an intensity suitable to your taste and stroke away.
Best Glans Massager – "Lovense Gush"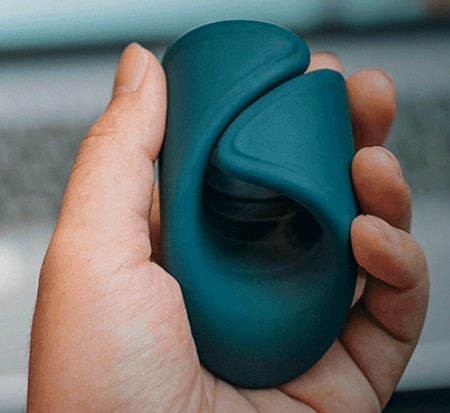 Key features: lightweight yet offers automatic stroking, quiet, easy-to-clean, great for getting harder erections
The Gush is a toy that is rarely mentioned when it comes to Lovense toys for men. For some reason, it always gets overshadowed by other stuff like the Hush 2 and the Edge. Unfairly so!
This one is specifically designed to stimulate the upper parts of your penis. Just "attach" the toy and it slides back and forth on your c*ck while also stimulating it via intense vibrations. These vibrations, by the way, are very similar to what the Max 2 offers. The ones that feel like vaginal contractions.
The difference here is that the stimulation is much more concentrated due to the small size of the toy. Obviously, the automatic up-and-down movement also shakes things up a bit.
Now, when it comes to size – no worries. It is a bendy toy that is designed to fit any penis size. If you are not rocking a completely ungodly monstrosity down there, the Gush will fit very well.
Oh, and one more thing. The Gush also works very well as an erection enhancer. Somewhat similar to a good penis ring. Wearing the Gush during intercourse has never worked for me, but boy does it work wonders for getting me rock hard and horny right before the act. 
Even if I am super stressed out or tired or have some other issue that affects my erections negatively.
Lastly, there is the discretion aspect – the Gush is small, lightweight, and very quiet when compared to Max 2 which is another Lovense toy that we featured on this list.
Best Male Vibrator – "Hot Octopuss Jett"
Check price at The Enhanced Male
Key features: comes with two bullet vibrators that offer a unique masturbation experience, remote control included, can be used while completely flaccid
Again, we have a highly acclaimed male masturbator that is pretty damn affordable for what it offers.
The Hot Octopuss Jett is one of the few such toys that can be used while you are completely flaccid. In fact, for people with massive penises, the official site ADVISES to enter this ride while you are completely flaccid.
Now, I am not the biggest guy myself, but I have still experimented with it while flaccid. And yes, it feels just as good. There is something to be said about the awesomeness of turning on the toy and gradually seeing yourself grow bigger as the Jett works its magic.
The sensations that the toy offers are also rather unique. The official Hot Octopuss site calls the two settings "treble" and "bass" – these are delivered via two bullet vibrators that come with the toy. You can opt to use both at the same time or just use one.
Personally, I always go for two at the same time. The "treble" bullet works the penis from the outside and works especially well on those sweet nerve endings that are right at the bottom part of the head of the penis. Meanwhile, the "bass" bullet rocks the entire c*ck with a deep, rumbly vibration.
This is the type of toy that I would LOVE to use during intercourse. Unfortunately, I have never quite managed to make it work in that scenario. The sensations are just too intense and rumbly to focus on penetrative sex with my wife.
Also, it is not a waterproof toy. If I could somehow get a similar feel from something completely waterproof then I would probably rate it as the absolute best cheap male masturbator out there. It is what it is though – the Jett is still an awesome toy.
---
And it looks like we are all set. Hopefully, this article showed you that it is possible to enjoy the perks of great, modern male masturbators without having to burn through your hard-earned money.
I could have included more products, sure, but the ones mentioned above are the toys that are truly worth getting and offer genuinely great value for money. At least for my penis. And my penis has seen and felt A LOT of sex toys.
Time to call it quits for now. Have fun, folks!